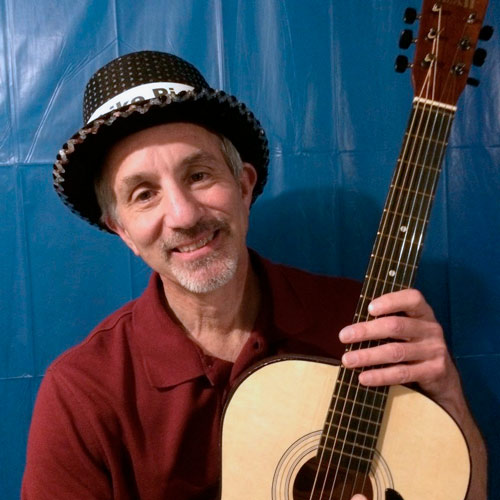 Enjoy original songs from David Meyers that will bring out the musician in you! Designed to accommodate those of any age, ability or disability, these fun songs have instructional lyrics, so the songs themselves tell you what action to take. Since 2016, his RockonMusicSchool has provided music programs to children and adults impacted by autism in the lower Hudson Valley region of New York. Bring your hands, your feet, something to shake, a guitar or just your voice and make music along with Dave! You'll be glad you did.
Recommended for all ages.

This video will be available until August 31.