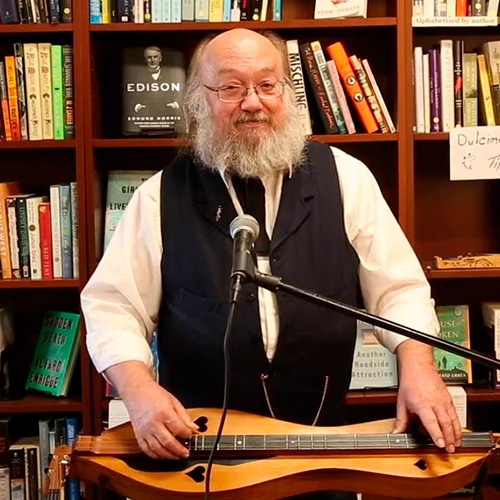 Mike Anderson plays guitar, banjo, jaw harp, noseflute, bones and more. He is best known as an outstanding mountain dulcimer player — one of the very best in the Midwest. As an author and elementary school teacher, he has honed his skills as a storyteller, and is one of the best yarn-spinners and worst pun-tellers anywhere. A winning combination of music, storytelling and humor makes Mike a crowd-pleasing performer wherever he goes.
Join us this August for two online programs from Mike Anderson.
---
These videos will be available until August 31.
Musician and storyteller Mike Anderson presents fun songs and stories with dulcimer, jaw harp and more in this special video performance. Suggested for ages 3 and older. (30 min.)
Would you pour milk in your pocket? How about carry a mule on your head? Jack would! Enjoy Mike Anderson's take on the traditional "Jack Tales." Suggested for ages 3 and older. (15 min.)