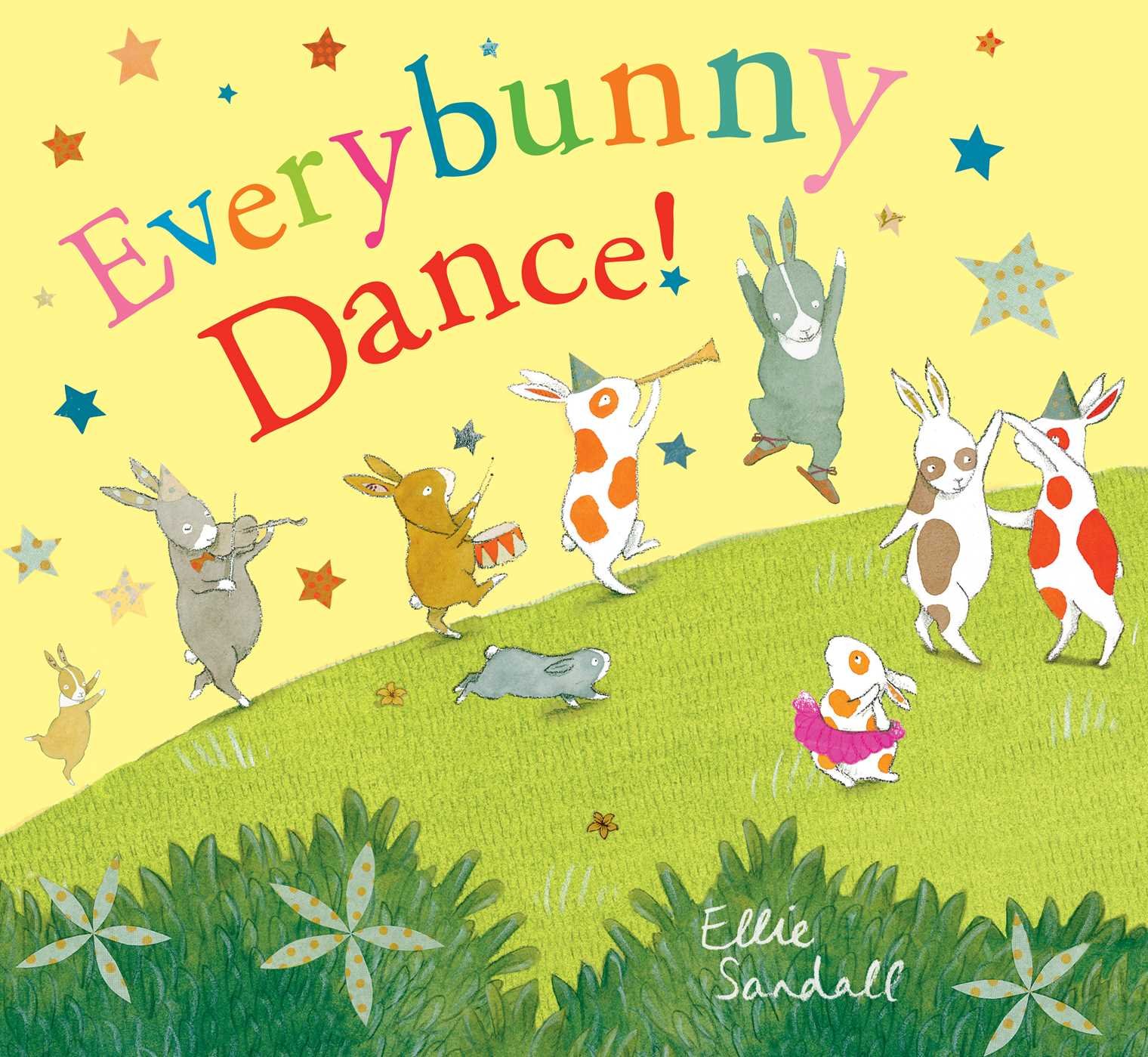 "Ready bunny, steady bunny, everybunny dance!" Ellie Sandall's book, the Missouri Building Block Award nominee "Everybunny Dance," invites you to join the bunnies in a dance party. This is a fun book that encourages both play and exercise (which is why you may have seen it in our last blog—"Post-Turkey Wobble"). The bunnies have an exciting time twisting and twirling, playing instruments and singing loudly. Suddenly, an unexpected visitor arrives. Everybunny hides, but not for long! The bunnies want to give everyone a chance, and dancing is a great way to include others and make new friends.
For a fun, energetic activity with your kids, you can play, "Hop like a bunny." This game practices counting and gross motor skills. Use simple instructions like, "Let's hop one time. Now hop twice!" See how many times you can hop up and down, and then mix it up by hopping on one foot. Practice directional skills by having everyone hop forward, backward and side to side. The possibilities are endless!
Once you have read at least five Missouri Building Block Picture Book Award nominees, help your child vote for their favorite. Voting is open to children kindergarten and younger, and it goes through the end of the year. The winner will be announced in February.