Paula Fox is one of the few writers known and praised as much for her children's books as for the novels and memoirs she wrote for adults. Among her many accolades was the Hans Christian Anderson Award for "lasting contribution to children's literature," given to her in 1978, the Newbery Medal for her novel, "The Slave Dancer," and the National Book Award for Children's Fiction. In her books for children, Fox explores topics like racism, homelessness, alcoholism, mental and physical disability and homosexuality and the AIDS crisis. These issues are all filtered through the lens of family and family dynamics, and Fox is never didactic or patronizing to her young readers. She believed that we do kids "a disservice by trying to sugarcoat dark truths."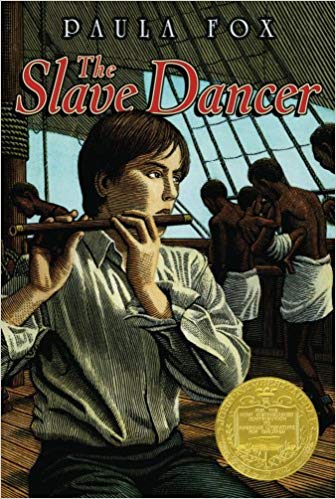 Fox's own childhood, from the beginning, was full of dark truths and chaos—her parents abandoned her when she was just days old, and she spent most of her childhood moving between the houses of relatives, friends and strangers. Throughout all of this, though, she found solace in books. "Reading was everything to me," she said. "Wherever I went…there was a library. Even though my schools changed, I'd always find a library." She started writing stories in grade school, and after World War II she found work as a foreign correspondent for a British news organization, an experience chronicled in her memoir, "The Coldest Winter." Much later, Fox became a teacher, both in private schools and centers for delinquent youth, and published her first novel at age 43.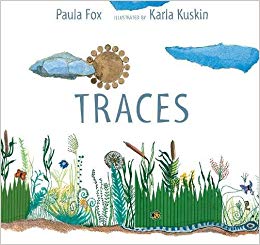 Fox's most well-known book for kids, "The Slave Dancer," is a coming-of-age tale. Jessie, a thirteen-year-old boy who is kidnapped, taken aboard a ship involved in the slave trade, and forced to play his fife as the slaves are made to dance to keep their bodies healthy and profitable for the men who plan to sell them. Fox pulls few punches in her descriptions of the horror and brutality that Jessie witnesses, but she also leaves room for humanity to shine through as Jessie befriends an African boy on the ship, named Ras. A controversial Newbery winner in 1974, "The Slave Dancer" is a tough, necessary and beautifully written work of historical fiction for young readers.
Fox died in 2017, and her last book for children, "Traces," concerns the traces that everyone and everything leaves behind. Each section begins with the line, "Something, someone was just here," and the first thing we see are the "bubbles of water and air" left behind by a bullfrog as it travels from lily pad to lily pad. We also see the flash of a fox's tail as it runs through the woods, the slimy trail of a snail on a windowsill, the fossilized footprint of a long-gone dinosaur, and finally the flying leaves and scraps of newspaper that are the only traces of the invisible wind. This is a quiet, meditative book that encourages children to notice sights and sounds that they might otherwise overlook in our perpetually distracted world.