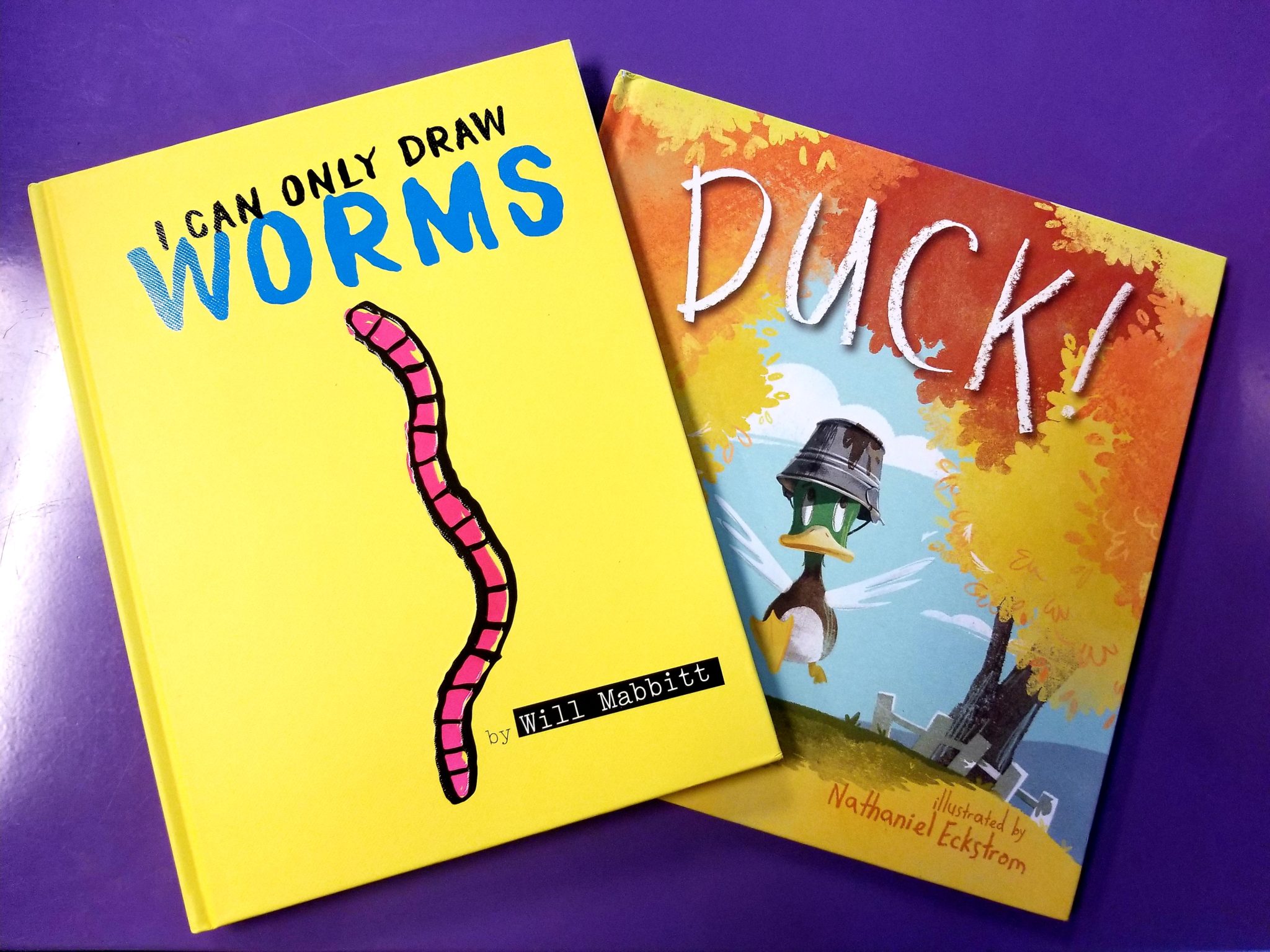 Some books are a joy for reader and listener alike! This is certainly the case with Missouri Building Block nominees, "Duck!" by Meg McKinlay and "I Can Only Draw Worms" by Will Mabbitt.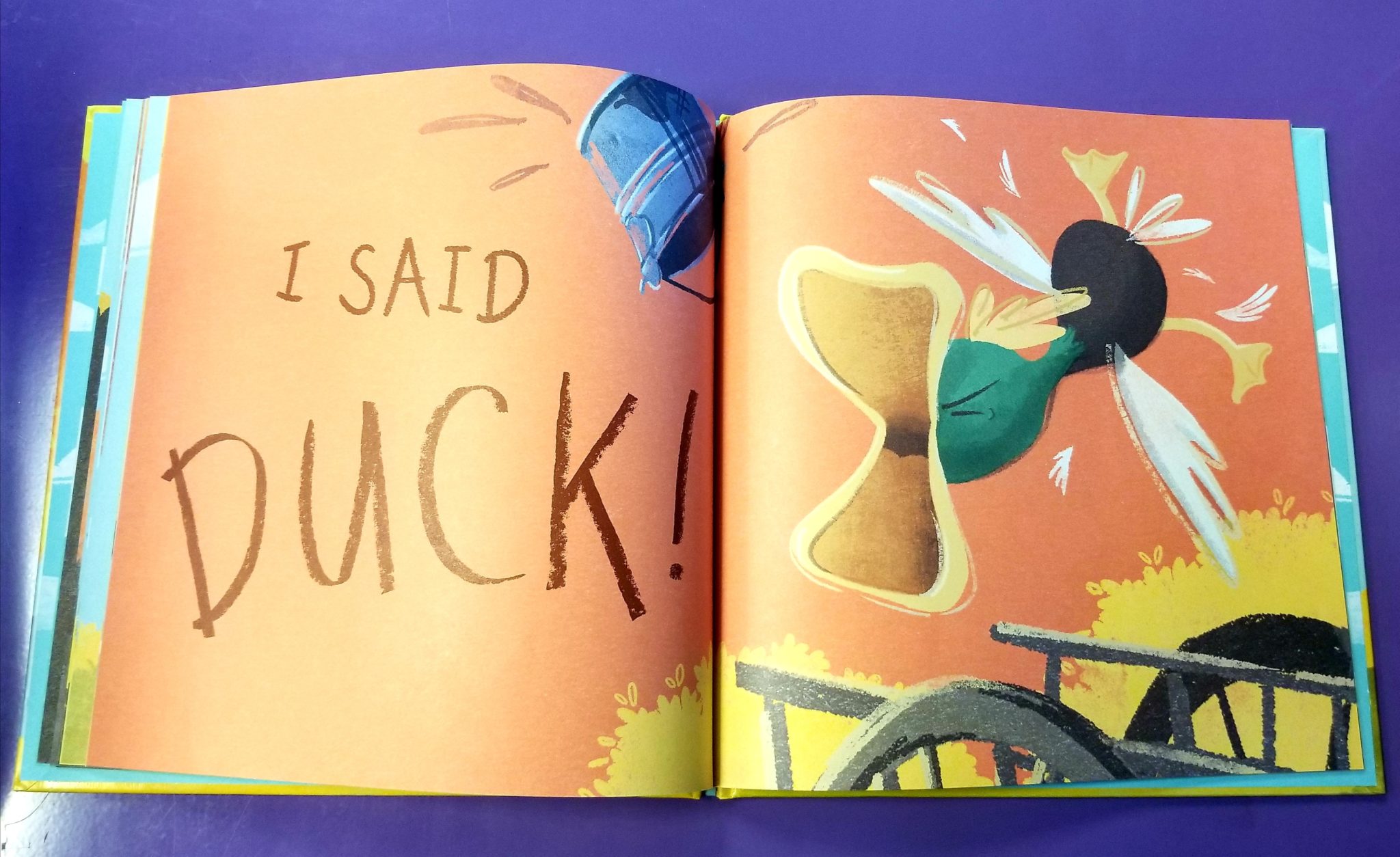 "Duck!" begins, "It was a quiet afternoon on the farm. The horse was swishing his tail, and the cow chewing her cud. The pig was wallowing in the mud, and the sheep was sheeping on the grass." Suddenly, this tranquil setting is interrupted as Duck runs through the barnyard yelling at the top of his lungs! When the farmyard animals misunderstand him, and even make fun of him, Duck tries harder to get his message across. He finally does, but is it too late? This book will quickly become a favorite of your little ones!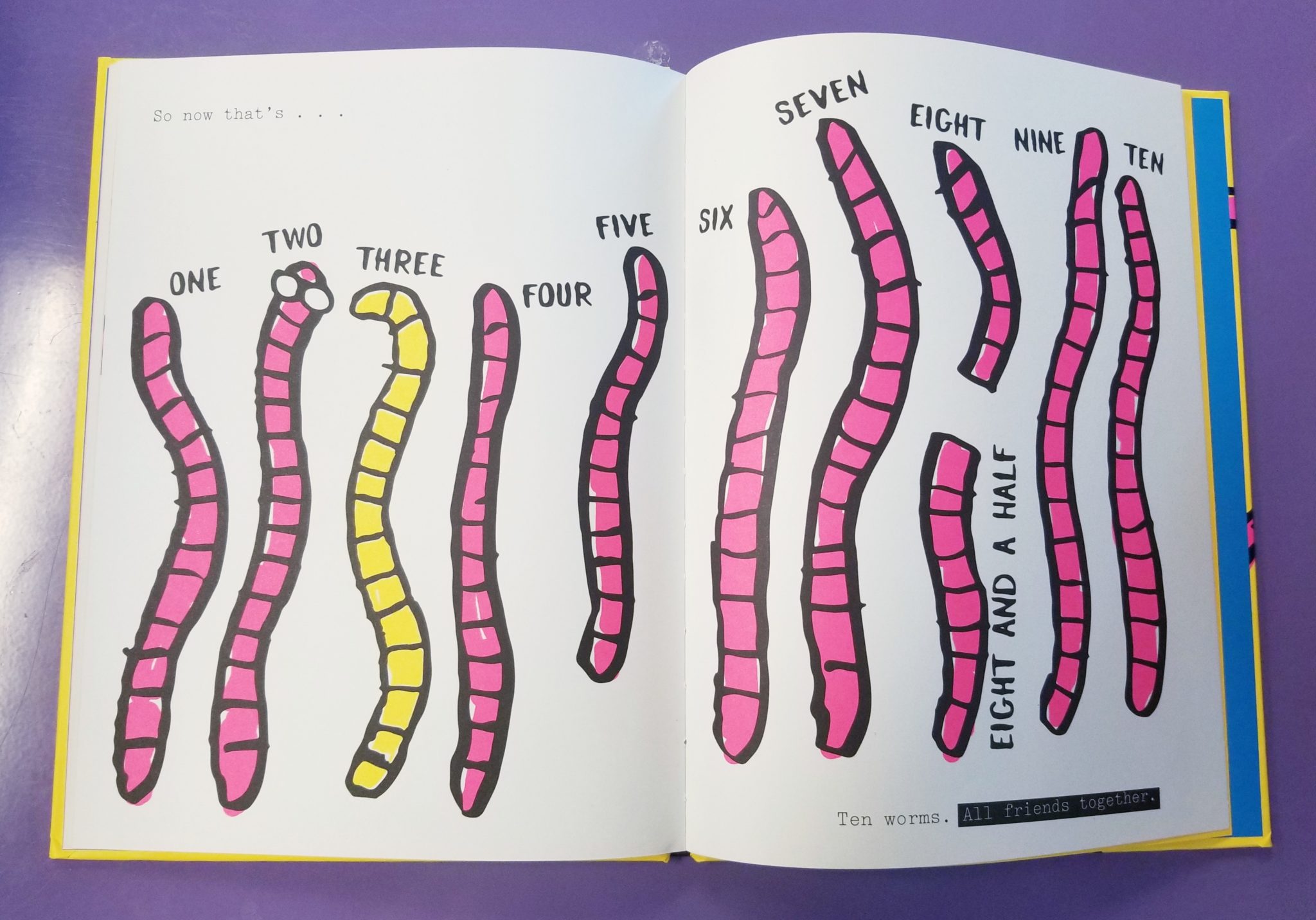 In "I Can Only Draw Worms," author Mabbitt takes a silly and fun approach to counting to ten. The opening page starting with, "This book is about worms. (I can only draw worms.)" appears to tell it all. But does it really? Be prepared to giggle along with your children as the author introduces them to 10 of the "most creative" worms ever drawn! Filled with bright colors, funny words and a few surprises,  "I Can Only Draw Worms" encourages children to do their best, even if they think they can't.
Continue to enjoy these delightful nominees through activities and songs!
Here are the materials you will need:
Yellow Paint
Paper Plate
Orange/yellow paper
Yellow feather
Glue
Googly eye
Scissors
Paint brush
Follow this step-by-step guide.
Cut pieces of yarn to look like worms. Have the children dip them in paint
and "paint" with the worms on a piece of paper.
Sing
Little Wiggle Worm (Tune: I'm a Little Teapot)
I'm a little wiggle worm,
Watch me go!
I can wiggle fast,
Or very very slow.
I wiggle all around,
Then back I go,
Down into the ground,
To the home I know.
Little Ducks (Tune: London Bridge)
Little ducks go quack, quack, quack,
Quack, quack, quack,
quack, quack, quack.
Little ducks go quack, quack, quack,
In the springtime. (or in the barnyard)
(Repeat with other animals.)
Once you have read at least five Missouri Building Block Picture Book Award nominees, help your child vote for their favorite!