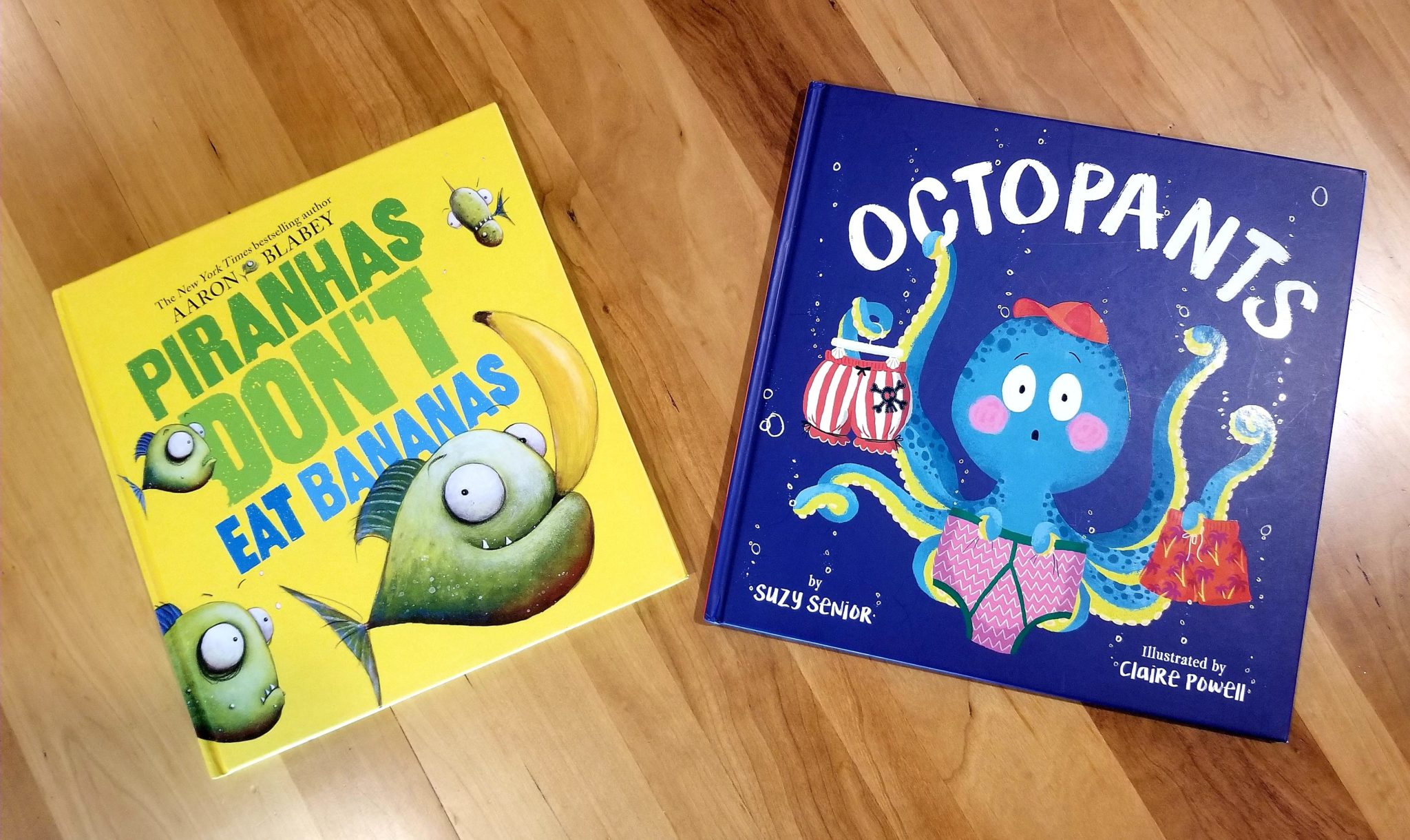 For the next five weeks (skipping Thanksgiving), we will be reviewing all ten Missouri Building Block Picture Book Award nominees for 2020! These award nominees encourage reading aloud to children and are selected annually by a group of children's librarians from Missouri. The books nominated for this award make for exciting and engaging story times for any group of kids.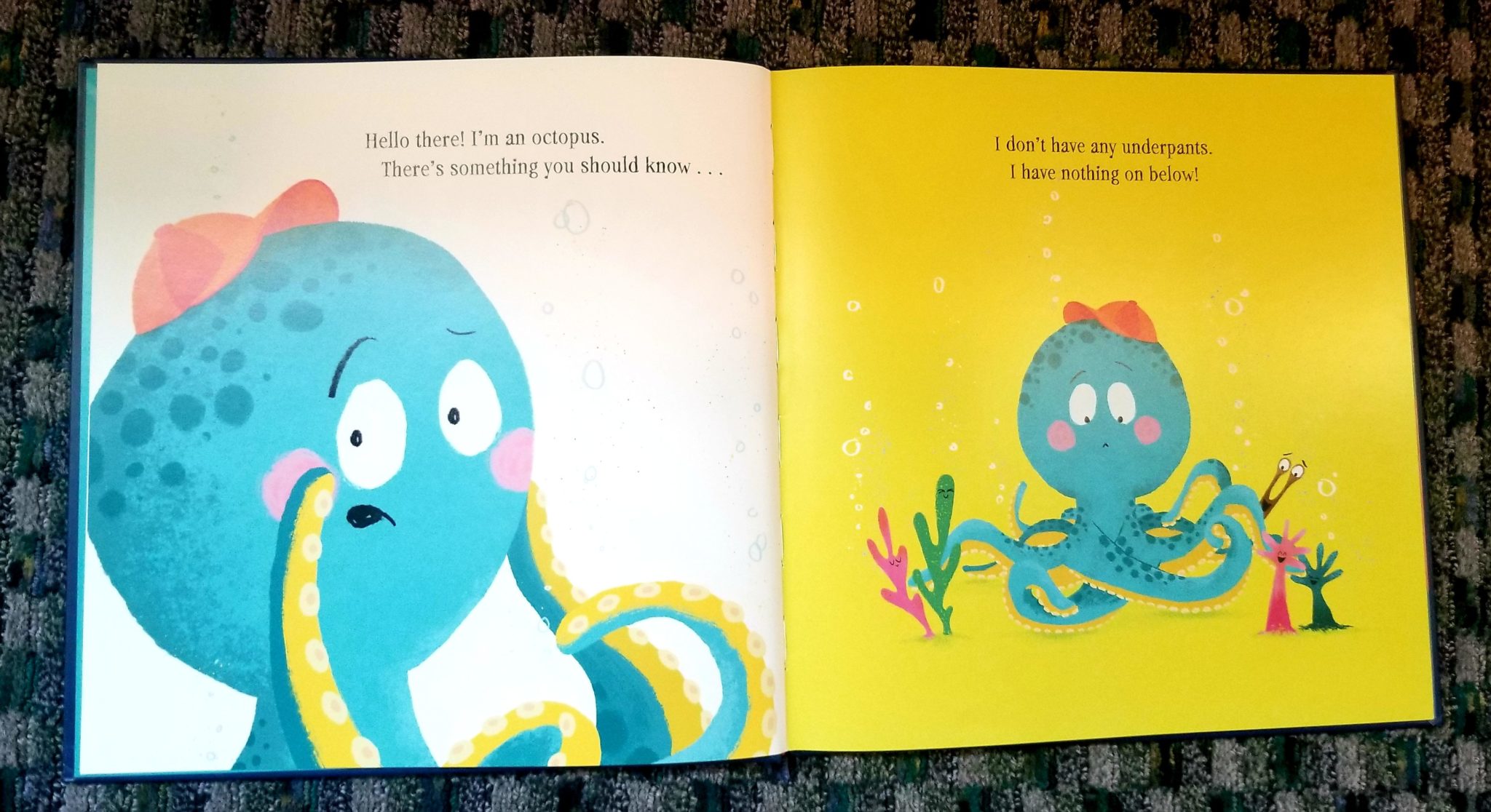 First up, we have "Octopants" by Suzy Senior and illustrated by Claire Powell.
The main character in "Octopants" is a poor octopus who is having quite the dilemma — he can't find any pants that fit all of his legs. He can't get them online or in the store, but the octopus persists until he realizes that he doesn't need pants, he actually just needs an octo-sweater! This adorable rhyming book is full of silly sea-life like barnacles with bobble hats, seals with slippers and jellyfish with jewelry! This is an adorable and engaging read that won't fail to bring a smile to your face.
If you enjoyed "Octopants" as much as I did, try making your own octopus! This simple craft only requires a piece of paper, a marker, scissors and tape.
1. Fold your paper in half.
2. Unfold and cut eight legs on one side, up to the crease.
3. Draw circles for the suckers on each tentacle. 
4. On the uncut top half, draw eyes and a mouth with your marker.
5. To make the tentacles curl, roll the tentacles on your marker, suckers up
6. Roll the paper into a tube, and attach the sides with tape.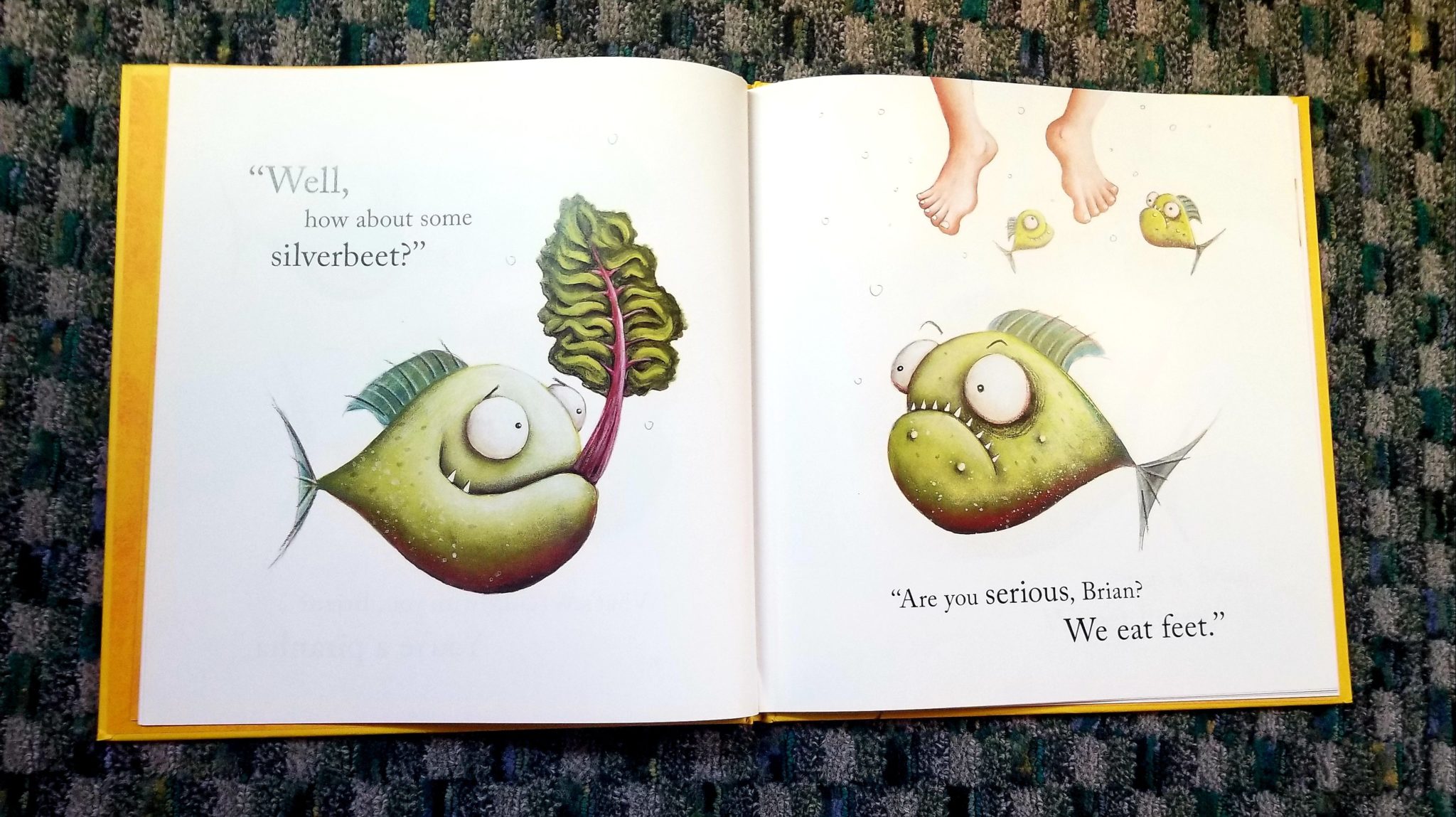 Next up is "Piranhas Don't Eat Bananas" by Aaron Blabey.
Brian the piranha really wants his friends to eat some fruits and vegetables. He tries to get them to try bananas, silverbeet, peas, plums and more but his friends prefer meat—human meat that is! Will he win his friends over with his human alternatives? Read on to see. The rhyming text in this book is hilarious and will have your preschoolers thoroughly entertained.
If you want to extend the fun after reading this book, try out the song "All the Fish," and make sure to swap in an octopus!
All the fish are swimming in the water, (Put hands together and make a fish motion)

Swimming in the water,

Swimming in the water,

All the fish are swimming in the water,

Bubble, bubble, bubble, bubble…SPLASH! (Make bigger and bigger bubble motions, and clap hands on "splash")
Once you have read at least five Missouri Building Block Picture Book Award nominees, help your child vote for their favorite!