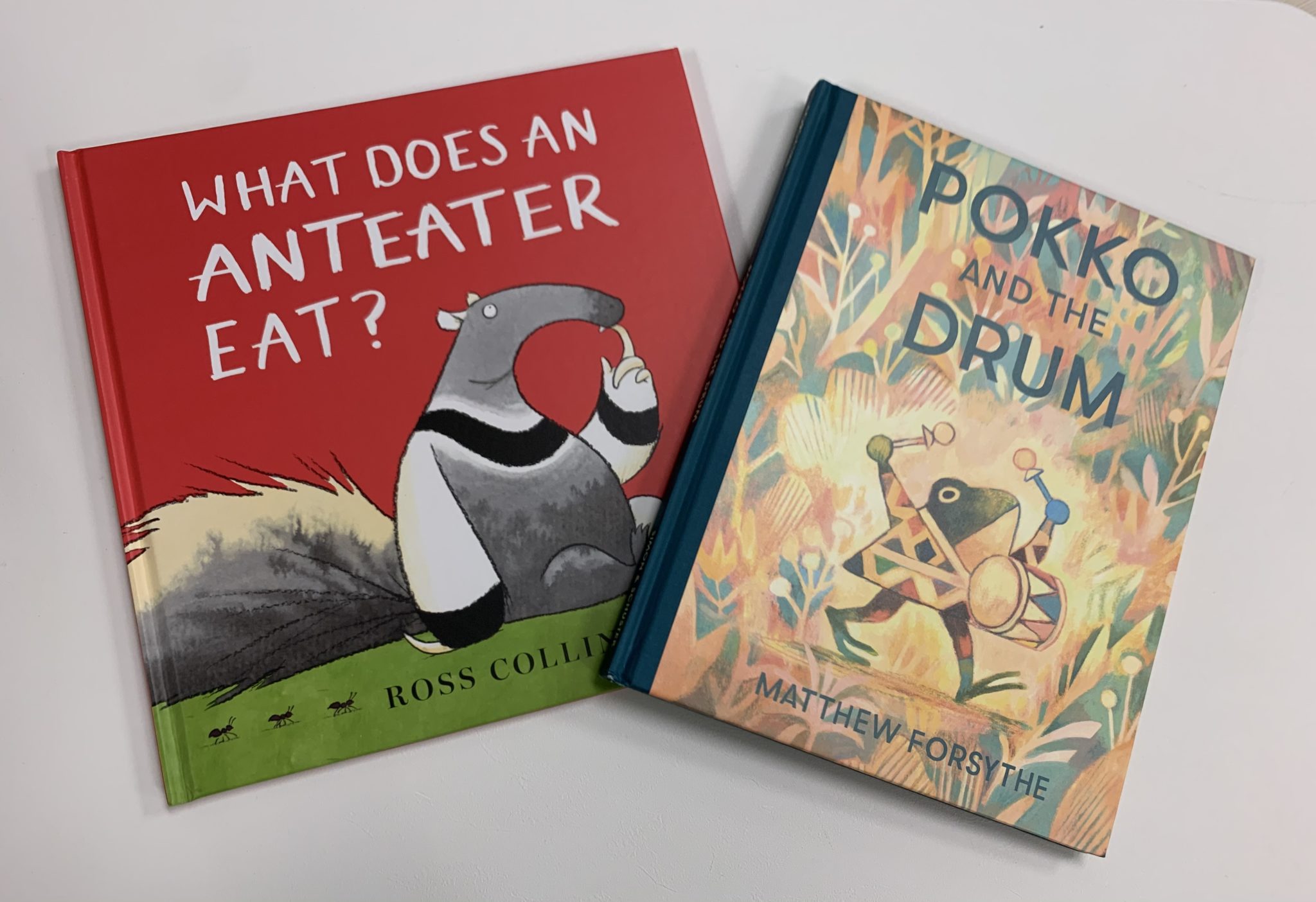 Do you know what an anteater eats? The answer isn't what you think it is! To find out, you have to read the Missouri Building Block nominee "What Does an Anteater Eat?" by Ross Collins. This is the story of a very cordial anteater and his quest to find a tasty morsel to eat. He meets other animals along the way and learns the snacking habits of his fellow forest friends.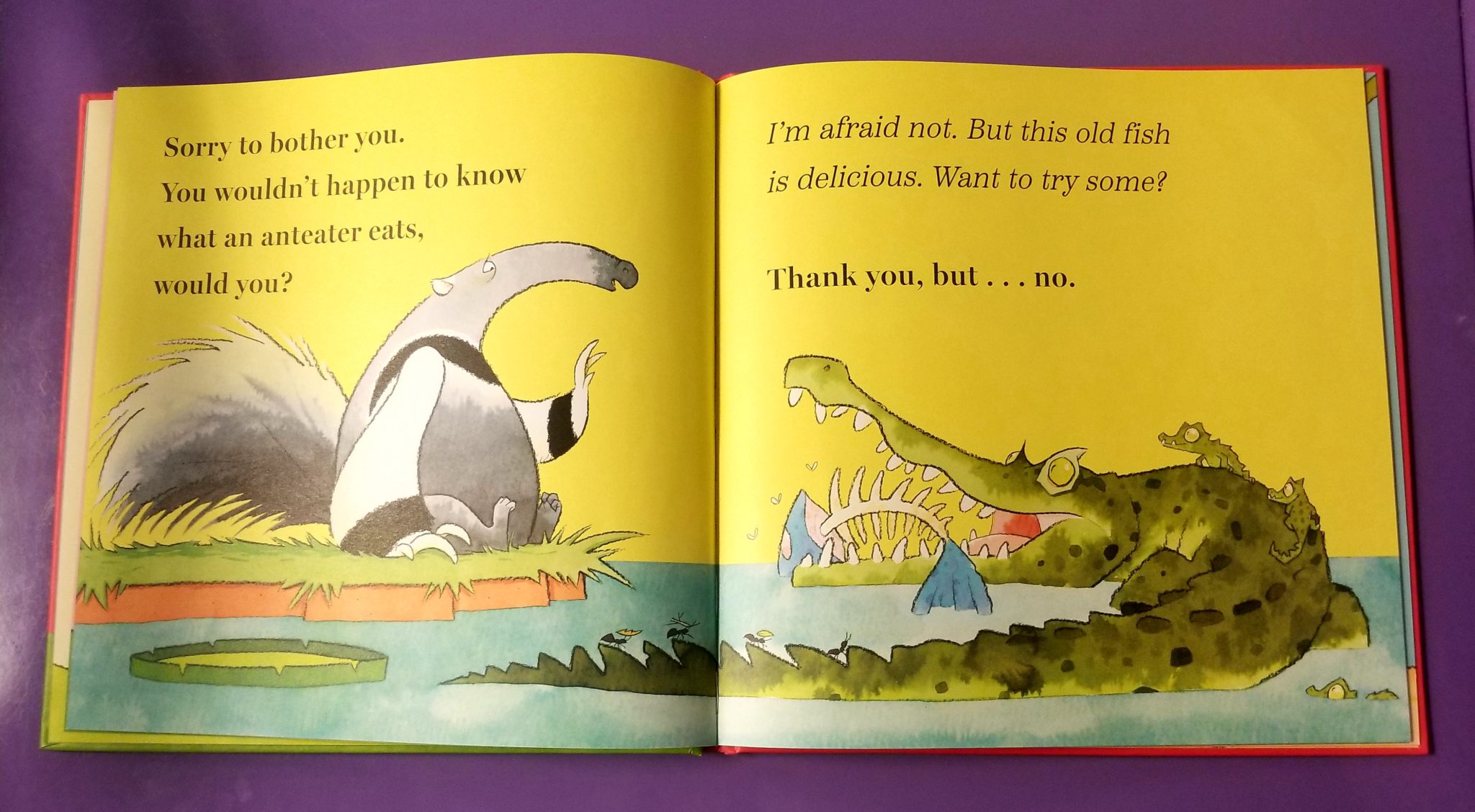 **Spoiler Alert** You may want to get up and move to one of our favorite chants after you read this book. Clap and move along with Hilary and Dana as they show you the motions to "The Banana Chant."
Bananas unite! (Stand with arms together over your head.)

Bananas split! (Lower arms to your sides.)

Go bananas! Go, go bananas! (Dance in place.)

Go bananas! Go, go bananas!

Bananas to the left, (Move to the left.)

Bananas to the right, (Move to the right.)

Peel your banana, (Pretend to peel a banana.)

And take a bite! (Pretend to take a bite.)

This chant can easily be adapted for infants: simply dance your children around the room to the chant.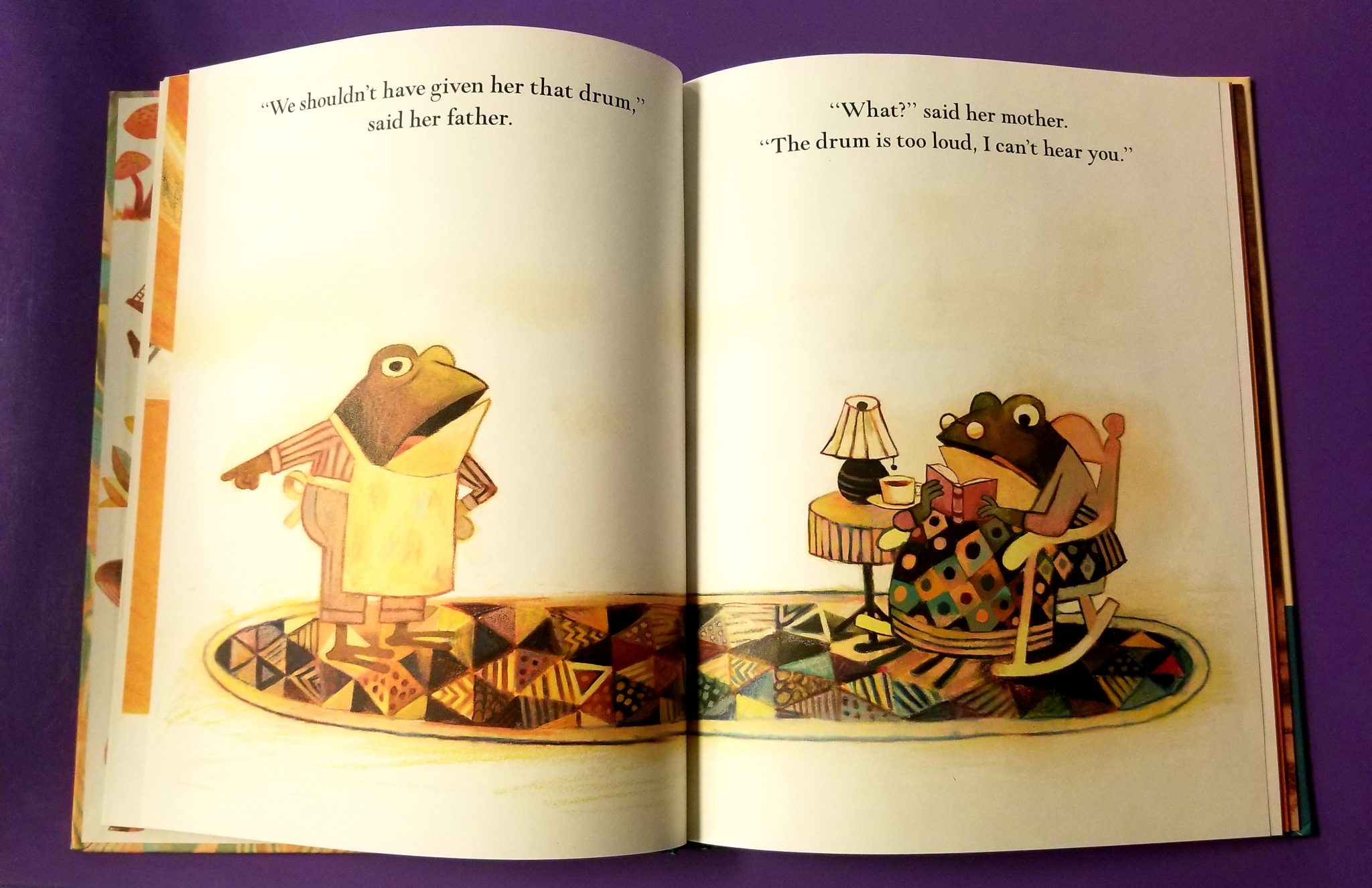 Most folks will relate to this next book! In "Pokko and the Drum" by Matthew Forsythe, Pokko's parents make the grave error of giving her a drum. She plays and plays and PLAYS her drum until all of the forest creatures are swept up in a parade (even her reluctant parents). The only time the music stops is when one band member is eaten. However, the beat goes on after Pokko explains that if you eat band members, you are out of the band (which is a very good rule). The illustrations are folksy and add a warm glow to the story.
If you are brave, you can let your child create their own band out of household objects like pans and wooden spoons. You can also check out Little Red Reading Bag F! In this bag you'll find music CDs, shaker eggs, rhythm sticks and scarves, and the best part is that when it gets too noisy, you can bring it back to the library!
Once you have read at least five Missouri Building Block Picture Book Award nominees, help your child vote for their favorite!