It's that time of year again! The DBRL youth services staff have come up with a list of the best of the best children's books that came out this year. Make sure to check out these awesome titles and comment below with your favorite books of 2019!
"I Will Be Fierce" written by Bea Birdsong, illustrated by Nidhi Chanani
Our young narrator takes us through her day faced with many challenges, such as standing up to a table full of bullies and feeling confident in her work. Throughout the day, she encourages herself to be confident, reach further, be kinder and stand tall by saying to herself, "Today, I will be fierce!"
~Jessica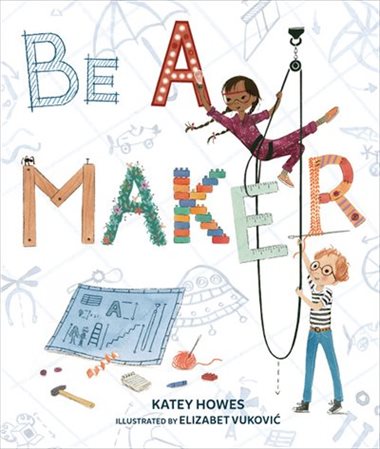 "Be A Maker" written by Katey Howes, illustrated by Elizabet Vukovic
The detailed illustrations in this book about creating kept my toddler and I talking night after night for over a month!
~Hilary
"B Is for Baby" written by Atinuke, illustrated by Angela Brooksbank
I love how many rare "B" words this book introduces. My toddler loves that she can retell the story all by herself.
~Hilary
This story is told from the point of view of young Ivan, who is learning to accept the changes that occurred when his parents separated. I especially like the way the bright, hip illustrations complement and add to the narrative. Ivan learns that the things he loves are all around him and not only in one location.
~Aimee
"Stormy" by Guojing
This is an absolutely gorgeous wordless picture book about a small pup without a home and a human who earns his trust, and, ultimately, his love. Be prepared with some tissues⁠—"Stormy" is exquisitely heartwrenching.
~Kristy