Calling all kids in grades 4-8! Join us for an epic Book Battle! Each month this fall, librarians will pick three different titles, and we want you to pick the winner. Each month will be a different genre, and kids who attend all three sessions will have a chance to win a prize.
Your challenge is to pick one of the books below, and read it before our get-together on Wednesday, October 23 from 4:30-5:30 p.m. at the Columbia Public Library. Each book will have a 10-15 minute discussion to help determine a winner.
October's genre is historical fiction.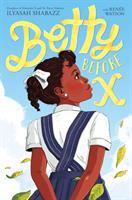 "Betty Before X" was written by Ilyasah Shabazz, who is also the daughter of Dr. Betty Shabazz and Malcolm X. This book follows Betty from 1945-1948, as a young person trying to find her place in the world. Through her church community, she discovers her passion for activism amid the Jim Crow laws and other acts of injustice. Though Betty faces many struggles at home, she finds a true home in the people of her community. This novel is rooted in fact and will give readers insight into the life of Betty before she became a civil rights activist and Malcolm X's wife.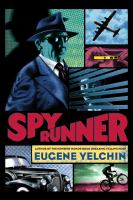 "Spy Runner" by Eugene Yelchin, is set in 1953 at the height of the Cold War. Twelve-year-old Jake and his mother take in boarders to make ends meet after Jake's father was declared MIA in WWII. When their newest boarder, a Russian man named Shubin, starts behaving strangely, Jack is sure that he is a Communist spy. However, the tables are turned when people around town begin to suspect Jake and his mother. This novel is action packed from cover to cover and is a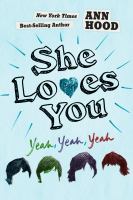 great juvenile noir.
Set in 1966, the novel "She Loves You: Yeah, Yeah, Yeah" by Ann Hood, is about exactly what you think it's about—The Beatles! Trudy starts a Beatles fan club at her elementary school that has a strong following in 1964. However, by middle school in 1966 there are only a handful of members. When Trudy finds out The Beatles will be performing in nearby Boston, she is bound and determined to see the Fab Four in the flesh. This is a fun coming of age story about friendships and fandoms set during the swinging '60s.