Calling all kids in grades 4-8! Join us for round three of Book Battle. Your challenge is to pick one of the books below, and read it before our get-together on Wednesday, November 20 from 4:30-5:30 p.m. at the Columbia Public Library. Each book will have a 10-15 minute discussion to help determine a winner.
November's genre is Newbery Medal honorees. Each year the American Library Association selects an author to receive the Newbery Medal for the most distinguished contribution to American literature for children. There is only one BIG winner, but the committee can choose several other books to receive an honor award, sort of like a runner up—and these honorees will be the books we will be reading!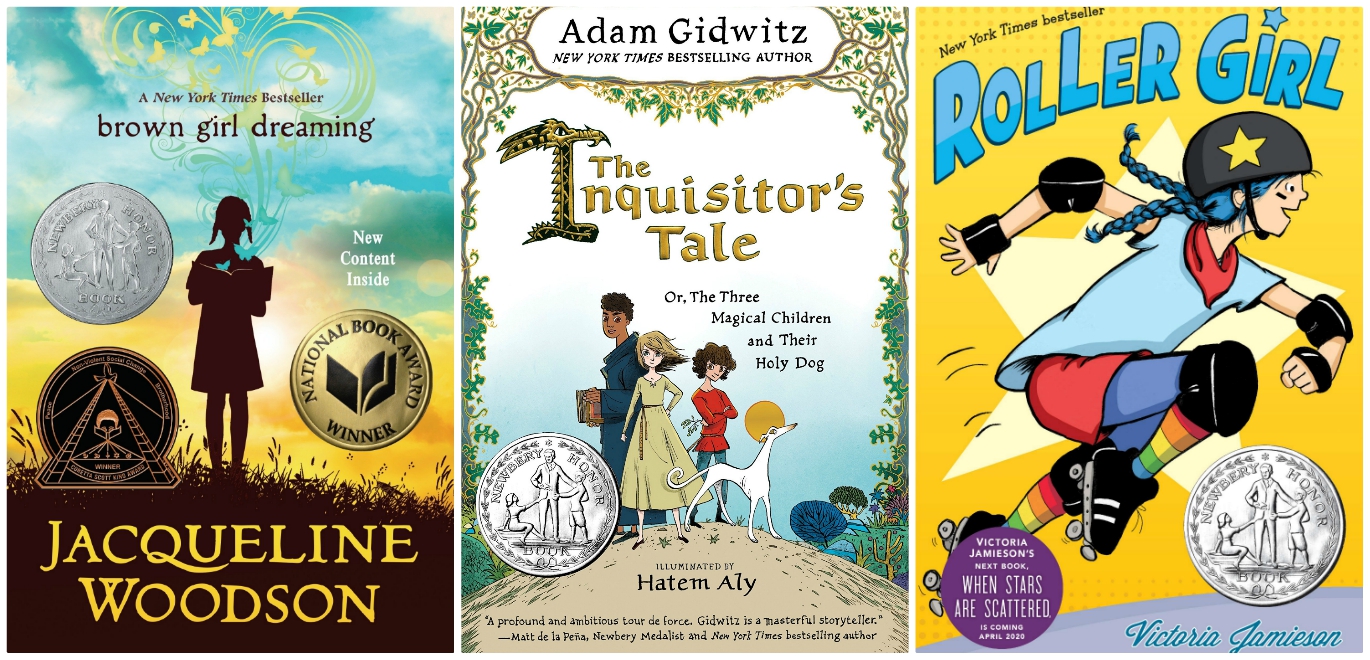 "Brown Girl Dreaming" by Jacqueline Woodson was an honoree in 2015. Written in verse, this non-fiction book is about the author's own childhood. Woodson was raised in both the North and the South, and she describes the experiences that inspired her to become a writer.
"Roller Girl" by Victoria Jamieson was an honoree in 2016. This graphic novel is about two friends growing apart as one of them discovers roller derby. This is perfect for fans of Raina Telgemeier.
"The Inquisitor's Tale, or, the Three Magical Children and Their Holy Dog" by Adam Gidwitz was an honoree in 2017. This book has everything—resurrecting dogs, magical donkeys and farting dragons. This adventure tale is akin to "The Wizard of Oz" since it features children on a daring quest for wishes near to their hearts.