Moving is hard for almost everyone, but it can be particularly hard for children. This is especially true if you're moving from another country. The language, customs and even the weather can be so different from what your kids are used to. And what of their school and classmates? Will they fit in? These are hard questions, but for some children, there is an added complexity. For them, moving to a new country may mean they were forced to move due to war or a natural disaster. This topic can be difficult to explain to small and older children alike, but this selection of books about immigration and refugees should help.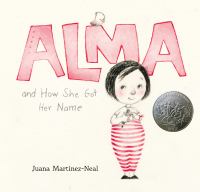 "Alma and How She Got Her Name" by Juana Martinez-Neal 
This sweet picture book is about a small girl named Alma Sofia Esperanza José Pura Candela. Alma doesn't really like her name though because, "it's so long and never fits." When she tells this to her father, he gently sits her down and explains her name through the history of her family in Mexico before they came to America.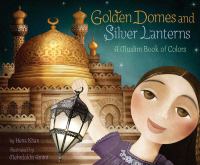 "Golden Domes and Silver Lanterns" by Hena Khan 
Hena Khan wrote this simple yet beautiful picture book explaining Muslim words and concepts through colors. At the back of the book is a brief glossary of terms used in the Muslim faith. This is a lovely book detailing concepts that children (and adults) may have questions about.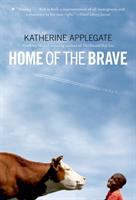 "Home of the Brave" By Katherine Applegate
This book, written for older children, is about Kei, a young boy from Africa who finds himself in Minnesota. Having grown up in the Sudan, Kei has never experienced a cold Minnesota winter before. War tore his family apart with only he and his mother surviving, but now she's missing. Follow Kei as he slowly makes friends in his foster home and adjusts while he waits for news of his mother. 
For more children's books on immigration and refugees, check out this list here.
For teen books on this subject, check out this list here. 
For helpful resources on immigration and refugees, please check out our Immigration and Refugee Services Guide.