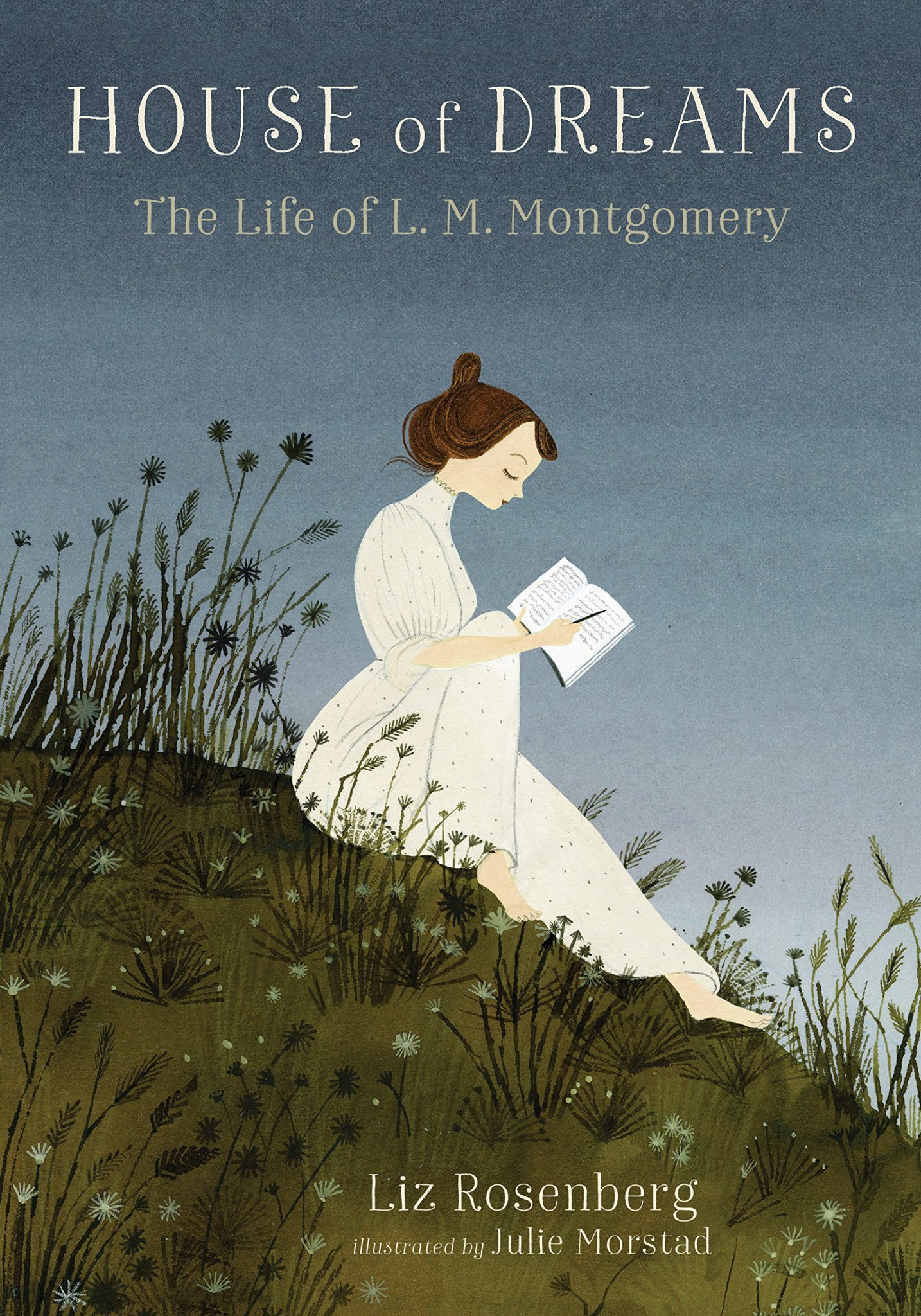 If you've read some of my previous blogs, you'll know that I love "Anne of Green Gables" by L. M. Montgomery—the books, the movies, the graphic novels, I love them all!  So you can understand why I was delighted when I discovered a new juvenile biography about Montgomery. "House of Dreams: The Life of L. M. Montgomery" by Liz Rosenberg is a comprehensive biography about Lucy Maud and is a book best suited for older readers who are already familiar with Anne.
Maud (without an "E"–sound familiar?) was an interesting character in her own right. As with many authors of her time, she kept copious notes and journals, which Rosenberg incorporates in her own text. Montgomery's journals have been published and are out there for you to find if you have a mind to do it, but even the most ardent Anne fans might find them tedious (as I did). However, Rosenberg's book does a wonderful job of condensing Montgomery's life with the facts we know about her and what she chose to record.
On the surface, you can see a lot of Montgomery in her fictional character Anne, but in real life Montgomery was a very complex person that struggled with bouts of depression, ill-matched suitors, rejection and a loveless marriage. While these are tough topics for juvenile readers, Rosenberg doesn't pull any punches and presents the facts as we know them, even in cases where Montgomery herself left the truth out of even her own private journals.
I recommend this book as a great companion piece for those readers who are interested in going beyond Green Gables to find an L. M. Montgomery was a flawed human being and was able to create an equally flawed character who has withstood the test of time. This book made me think of one of my favorite L. M. Montgomery quotes: "Tomorrow is always fresh, with no mistakes in it yet." Like Lucy Maud, we all have faults, but we just have to keep chasing those tomorrows.