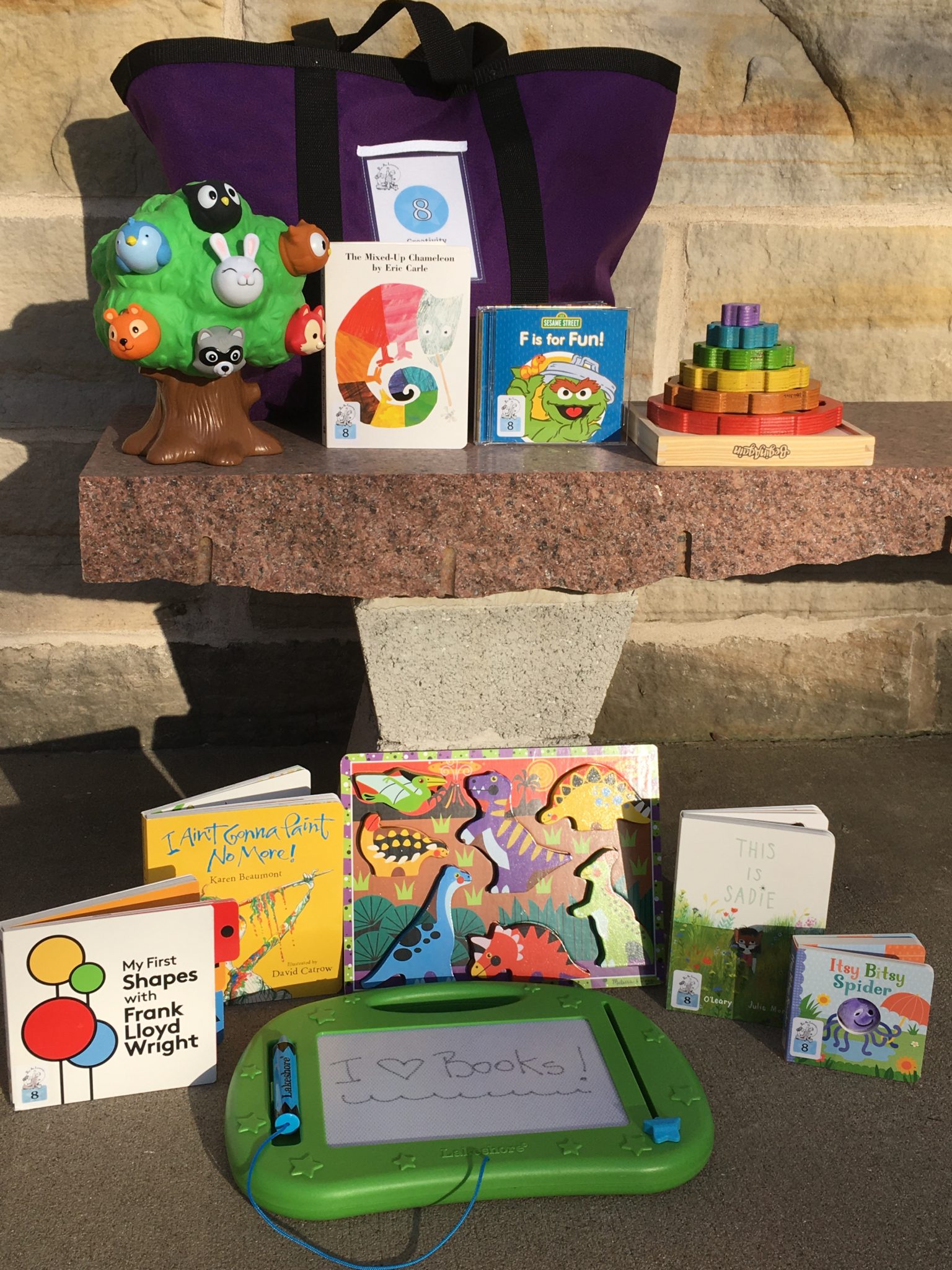 Have you heard the word? Our library offers kits you can check out for four weeks, packed full of all sorts of goodness! Play as Learning (PAL) Kits help parents and children explore learning in a play-like atmosphere. There are twelve different themes to pick from, and these kits have books, toys and music or a video for young children ages birth-2 years.
Today I wanted to highlight PAL Kit 8, our revamped kit based on creativity development. Help your child get ready to read by providing early literacy opportunities through singing, playing, reading, writing and talking. This kits contains five fabulous board books to stretch your child's imagination, one CD (Sesame Street: F is for Fun) as well as four fun and interactive toys.
My boys LOVED this PAL bag. Especially the forest friends tree with fun animals to pop in and out.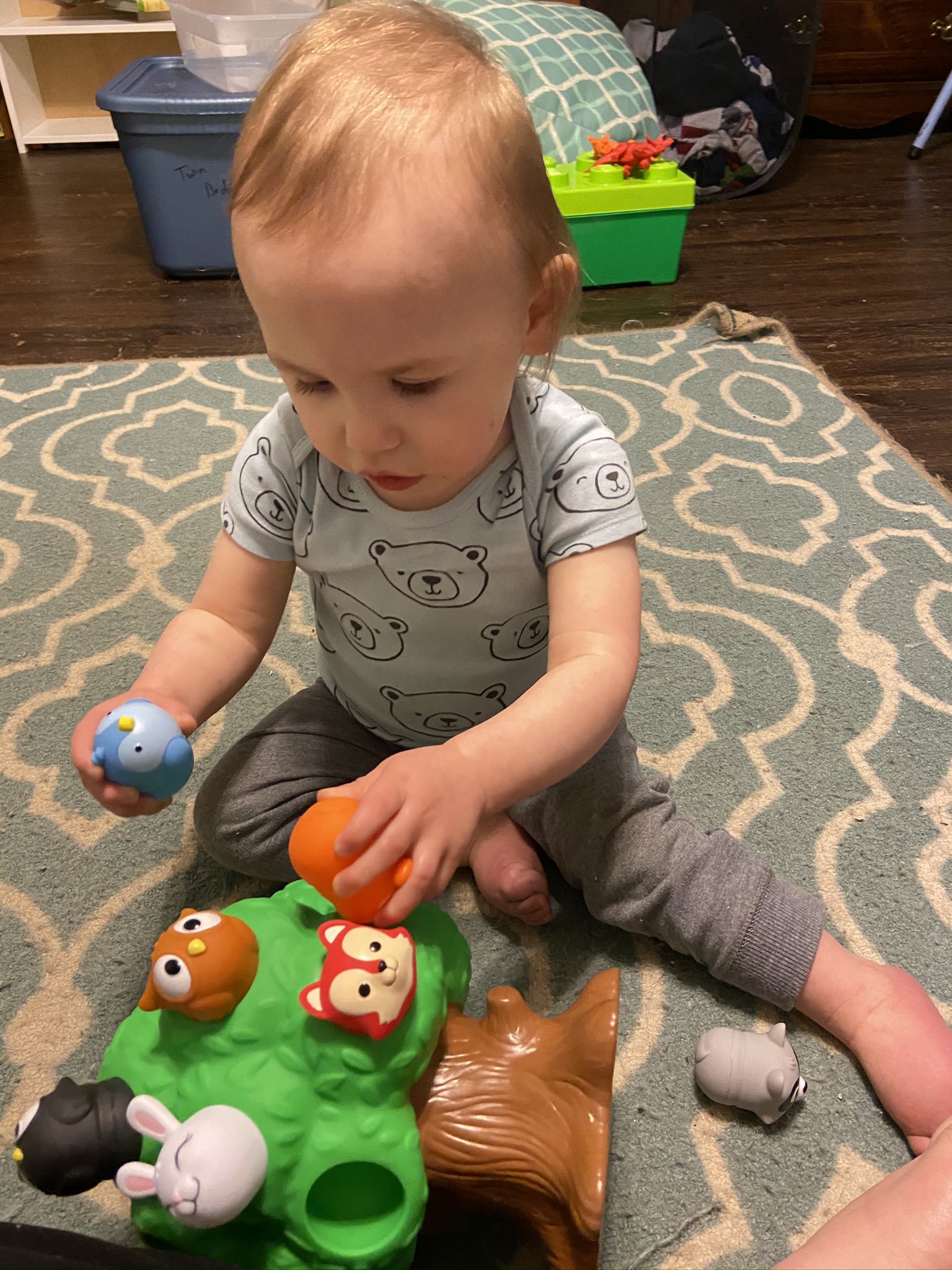 Interested in borrowing PAL Kit 8? If so, place a hold online to pick it up at your library or bookmobile.