I adore April (probably because it's my birthday month!), and I've got some fantastic books to celebrate.
Picture Books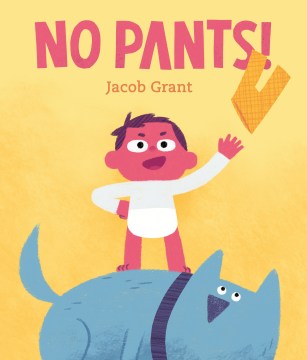 "No Pants!" by Jacob Grant
Pablo and his father are preparing to go to a birthday party. All is going well, until Pablo is asked to put on his pants. In a reply familiar to parents of toddlers everywhere, Pablo declares, "NO PANTS!" His patient father explains the benefits and history of pants, pointing out different types of pants around the world, even in space. This battle of wills between a loving father and son is realistic and hilarious, and little ones will appreciate Pablo's eventual vindication in the final plot twist.
---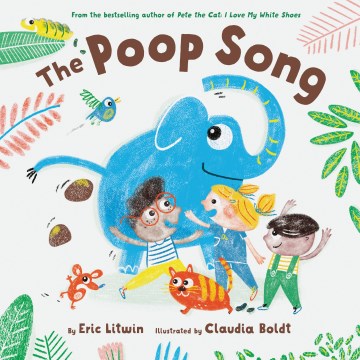 "The Poop Song" written by Eric Litwin and illustrated by Claudia Boldt
I was lucky enough to hear Eric Litwin perform this song at a digital conference last year, and I just knew I had to share it with you! If his name sounds familiar, it's because he's the author of the first three Pete the Cat books. He originally wrote this song to help his own kiddo with potty training, and turned it into a delightfully illustrated book. The song describes all the places animals poop; cats in a little box, mountain goats on rocks and so on. But as the refrain states, "the big boys and the big girls are pooping in the potty. / And then we hear a happy sound. / FLUSH!" The best part is that if you go to the publisher's website, you can download the full song as an mp3, or watch part of it as an animated video. I guarantee this is one potty training song that you won't mind having stuck in your head.
---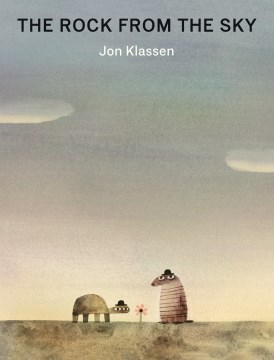 "The Rock From the Sky" by Jon Klassen
Get ready for another masterful, deadpan classic from Klassen! This book features five episodic chapters composed entirely of dialogue, perfect for readers transitioning to longer books. In the first story, Turtle happily stands in his favorite spot, but Mole has a bad feeling about the spot—which the reader discovers is because of a giant rock hurtling through the sky. Suspense builds throughout the book, as Turtle, Mole and their friend Snake encounter rocks, aliens and other perils while attempting to navigate everyday issues like friendship, jealousy and naps. If you liked Klassen's Hat Trilogy you will absolutely love this newest book!
---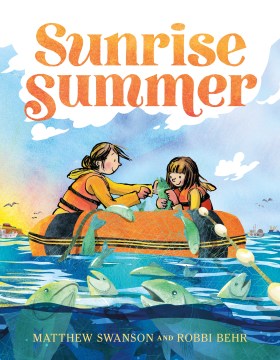 "Sunrise Summer" by Matthew Swanson and Robbi Behr
For a literal change of scenery, try this book. A little girl and her family travel 4000 miles every year for their summer vacation. Instead of packing beach towels and flip flops, they pack rubber boots and warm hats, as they prepare to fish for wild salmon in Alaska. The narrator is excited, because this year she's finally old enough to help her parents on the boats. This means waking up at midnight, working hard with the crew as the sun rises, and enjoying a well earned meal of cold spaghetti in the rain. Not only does this book show a close-knit family bonding through shared experiences, the back matter features extensive information about salmon fishing, both from a commercial and Native perspective.
---
Chapter Books
"Leonard, My Life as a Cat" by Carlie Sorosiak
An immortal alien gets the chance to study humans while living as a park ranger in Yellowstone National Park. Yet after getting distracted during his journey, he ends up as a cat stranded in a tree in South Carolina during a tropical storm. He's rescued by a kind animal lover named Olive, but now he only has thirty days to make it to his rendezvous point at Yellowstone if he wants to be reunited with his people. As he enlists Olive's help, he becomes increasingly fond of her and his life as a cat. Filled with his hilarious observations about the human and cat experience, as well as a touching friendship, this book will be a sure hit with animal lovers!
---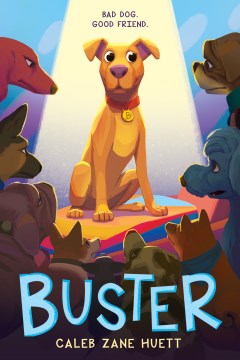 "Buster" by Caleb Huett
I gave you a cat book, so here's a dog book to balance it out! Buster is a good dog, but he's been taken to Dog Court for the crime of revealing his true intelligence to a human. Buster knows all dogs are forbidden to speak to their masters, but Buster is a therapy dog who will do anything to help his human. His human, Tonio, suffers from paralyzing anxiety and panic attacks, which Buster sensitively and clearly explains to the Court. This book is absolutely full of hilarious dog puns (surfing the "Bark Web" for example), but I think it's most valuable for its insightful portrayal of anxiety. Great for kids dealing with their own anxiety, or needing to understand that of their peers.
---
"Cece Rios and the Desert of Souls" by Kaela Rivera
Cece lives in Tierra del Sol, a desert town plagued by the presence of criaturas. Criaturas are hated and feared by the townsfolk, but when Cece was younger she accidentally freed one that the town was holding captive. Now everyone believes her to be weak, with a soul of water instead of fire. When a dangerous criatura kidnaps her older sister, Cece must find the strength and courage to save her…even if that means seeking the help of other criatura. This is a richly developed world, filled with fascinating Mexican and Aztec folklore, and a kind heroine who grows in strength and confidence. Definitely give this debut a try!
---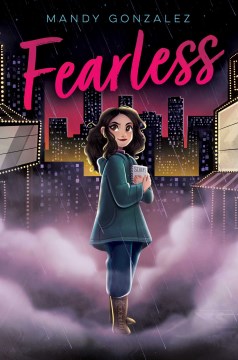 "Fearless" by Mandy Gonzalez
For our last book, we have a mystery set in a cursed theater. Monica is delighted when she's cast in a lead role in the Broadway production of "The Goonies." Traveling from California to New York with her abuelita, she throws herself enthusiastically into rehearsals. She soon realizes that the cast and crew consider the theater cursed, and that every production that has opened there has flopped. As strange occurrences begin to happen, Monica and the other young actors are drawn deeper into the mystery and closer to uncovering the truth about the theater's curse—and ghost. This book is a perfect option for fans of ghost stories and theater fans alike. It was written by Mandy Gonzalez, who has played both Elphaba and Angelica Schuyler on Broadway, so you know all the theater lingo is accurate!