One of the most exciting things about working in a library is seeing all the new books come in. While I will happily re-read books forever, I love to make time for new favorites too. As the Youth Materials Selector for DBRL, I get the inside scoop on upcoming books, so I'd like to share some of these awesome titles with you!
Picture Books
"I'm Brave! I'm Strong! I'm Five!" written by Cari Best, illustrated by Boris Kulikov
Bedtime can be scary; even as an adult, strange shapes in the darkness can be unsettling. The protagonist in this story finds the courage to face these fears on her own. Knowing that her parents are just outside her room, she repeats her refrain "I'm brave! I'm strong! I'm five!" and tackles each unnerving sight and sound. This book is a great choice for little ones seeking to gain confidence and bedtime independence.
"My Monster Friends and Me: A Big Kid's Guide to Things That Go Bump in the Night" written by Annie Sarac, illustrated by Alice Brereton
Try this book for another approach to bedtime fears. Or any time fears! In this story, the child narrator shares a secret: by naming your fears, they can become friends instead. As each fear is named and given a friendly personality, the illustrations change from dark to cheery. Read this book together with your kiddo, then try this strategy at home!
"The President of the Jungle" by Andre Rodrigues
In this vibrantly illustrated picture book, the animals in the jungle decide to elect their next ruler. Instead of Lion as king, the animals follow a democratic process to vote for a president. This nonpartisan book is a great way to introduce little ones to elections, and it incorporates plenty of terms like "ballot" and "candidate."
"Moo, Moo, Chew, Chew" written by by Jennifer Shand, illustrated by Barbara Vagnozzi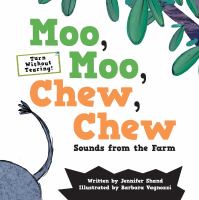 If your child isn't ready for election information, try this animal sounds book instead! Not quite a board book, this picture book will make your toddler feel more grown up while still enjoying farm animal sounds. Supposedly the pages are resistant to tearing, but no need to test us on this!
Chapter Books
"Baby-sitter's Little Sister: Karen's Witch" written by Katy Farina, illustrated by Braden Lamb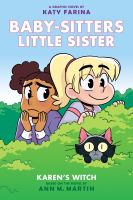 Moving on to chapter books! This first pick is a graphic novel, and it is already flying off the shelves. In case you hadn't heard, they are adapting Ann Martin's Baby-sitter's Club Little Sister books into graphic novels. After the wild success of the original series graphic novels, young readers are eager to get their hands on these. Follow the link to place a hold, and delight your young fans of Raina Telgemeier.
"Pencils, Pens & Brushes: A Great Girls' Guide to Disney Animation" written by Mindy Johnson, illustrated by Lorelay Bové.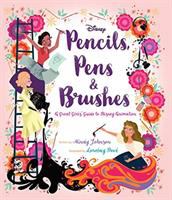 Do you have a child who absolutely loves to draw? What about one who is in love with all things Disney? Here's a great choice. This adaptation of "Ink & Paint: The Women of Walt Disney's Animation" details the history of women in animation. Aspiring artists will enjoy the behind-the-scenes look at the industry, as well as the stories of inspirational women.
"Consent for Kids" by Rachel Brian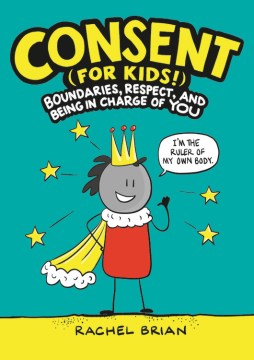 Bodily autonomy and boundaries matter! It's never too early to let kids know that they can set their own boundaries about their bodies. The author uses humor and kid-friendly analogies to communicate this important subject. Read it and discuss with your kid, and let your discussion be a foundation for their future growth.
"Normal: One Kid's Extraordinary Journey" by Magdalena and Nathaniel Newman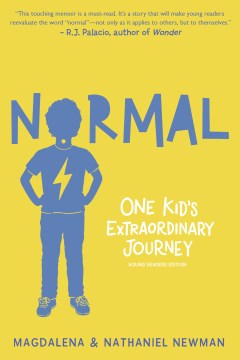 Did your family enjoy "Wonder" by R.J. Palacio? Palacio was inspired to write "Wonder" based on a picture of Nathaniel Newman, a boy with Treacher Collins syndrome. Now Nathaniel and his mom have written this memoir together, to give the true story of growing up with Treacher Collins syndrome. The book is filled with examples of love and resilience and is an excellent choice for fans of Auggie.