Here's the next round of digital goodies that I've purchased recently!
Picture Books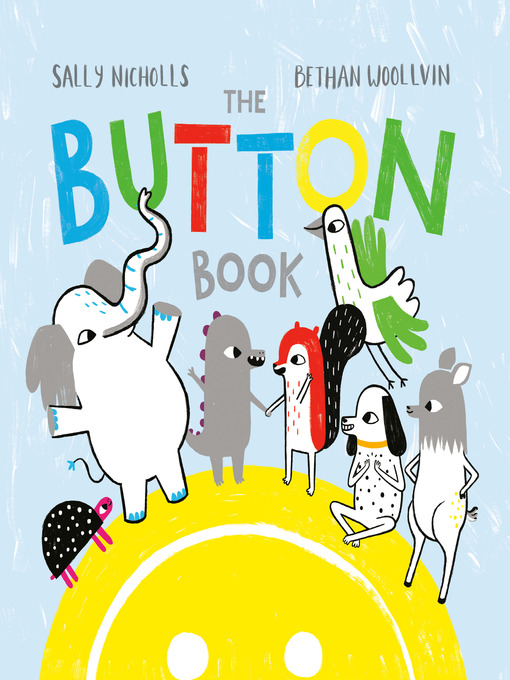 "The Button Book" written by Sally Nicholls, illustrated by Bethan Woollvin
I LOVE interactive books! In this book, the characters come across buttons that do different things. A button may cause them to clap, or sing, or bounce—actions that the readers and listeners can gleefully participate in. Not only does this book highlight fun actions, it also reinforces colors and shapes as each button is different.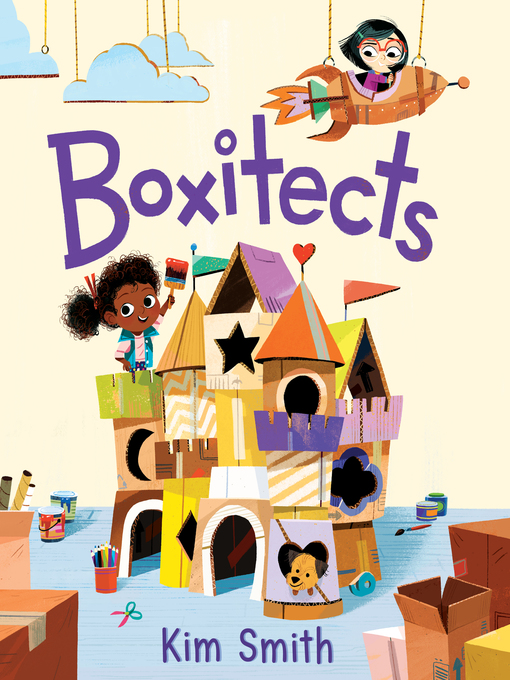 "Boxitects" written and illustrated by Kim Smith
Cardboard boxes are serious business. Meg is a boxitect, someone who creates astounding things out of cardboard boxes. When a new boxitect arrives at her school, she learns important lessons about teamwork. If you have any spare boxes laying around your house, this STEAM book will be a great inspiration for some creative time away from screens.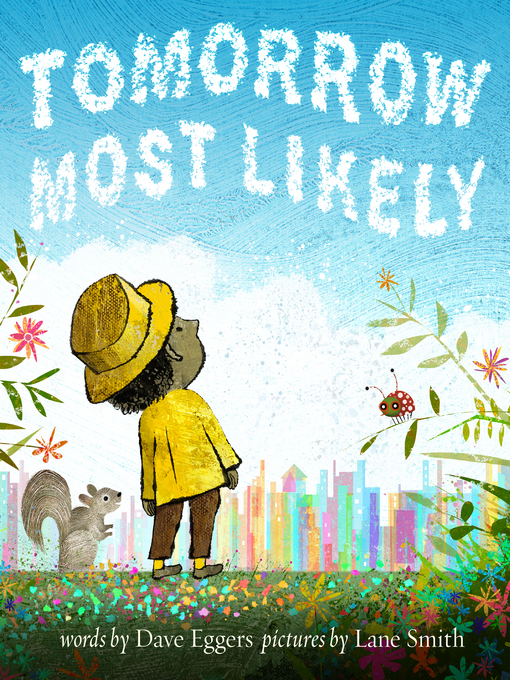 "Tomorrow Most Likely" written by Dave Eggers, illustrated by Lane Smith
Here's a bedtime book that focuses on tomorrow. A child and his mom imagine all the things they'll see and do tomorrow, from ordinary things like admiring blue skies to outrageous things like riding whales and eating clouds. The multimedia illustrations are full of energy and humor, and the book celebrates living with anticipation and hope.
Chapter Books
First of all, here's a quick series update for you! The library now has digital copies of the Mercy Watson books, the Princess in Black series (look for the next one coming out in October), the Humphrey series and all of the Big Nate books. As someone who sees all the well-loved copies of Big Nate, I am especially delighted to have digital copies that can't fall apart!
"The Miscalculations of Lightning Girl" by Stacy McAnulty
I wanted to kick things off with this Truman Award nominee. Four years ago, Lucy was struck by lightning and became a math genius. After homeschooling with her grandma, the twelve year old is now ready for college, but instead Nana wants her to go to middle school. Readers will enjoy Lucy's direct and honest narration as she faces the challenges of seventh grade.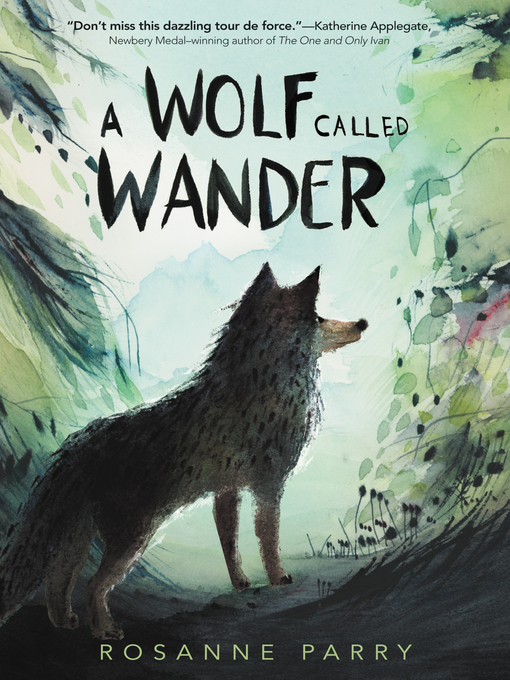 "A Wolf Called Wander" written by Rosanne Parry, illustrated by Mónica Armiño
A young wolf is separated from his pack and must survive on his own in this novel. Based on the true story of a wolf that traveled 1000 miles to find a new home, this present tense, first person account will grip even reluctant readers. Especially during this pandemic, I am a huge fan of stories that explore the importance of community and family, and what better way to do this than a wolf seeking a new pack?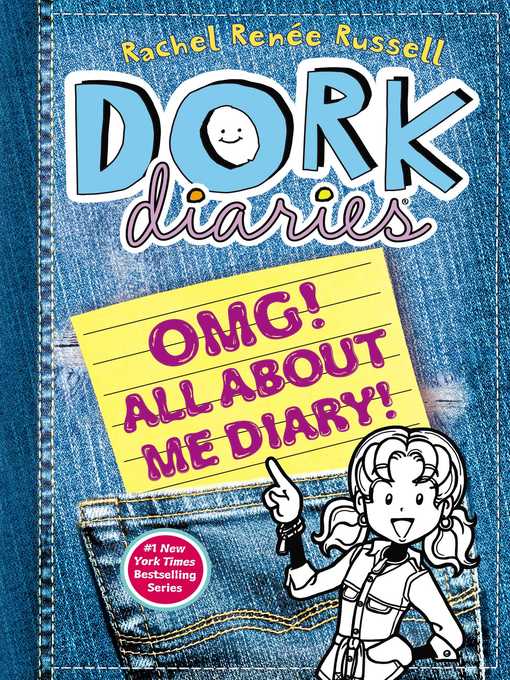 "OMG! All About Me Diary" by Rachel Renée Russell
Do you have a kid who is a huge fan of Dork Diaries? I'm pleased to be able to offer this book for people wanting to follow Nikki Maxwell's example! If you're anything like me, you have a drawer full of mostly empty journals somewhere. I would get them for birthdays and write for a day or two before I forgot about them. Well, dust off that journal and grab a cute pen, because Nikki has advice on how to dork that diary! Bonus for parents: this is filled with writing prompts to keep your kid writing throughout the summer.