My own personal pile of library books is starting to dwindle at this point. If your family is in the same boat, why not check out some of our materials on OverDrive/Libby? The great thing about these eBooks and audiobooks is that I can purchase them and they show up in our catalog later that same day. With no shipping times, it makes it easy for me to keep up with your holds, so hopefully you won't have to wait too long for anything!
Below are some electronic picture books that I've recently purchased for your viewing pleasure. Enjoy!
"Dragons Love Tacos" written by Adam Rubin, illustrated by Daniel Salmieri
Dragons and tacos. Enough said. If you haven't read this delightful picture book yet, definitely check out this eBook. This particular one is actually an audiobook as well, so if your kiddo loves this story as much as I expect, they can just keep listening on repeat. Of course we have the sequel too!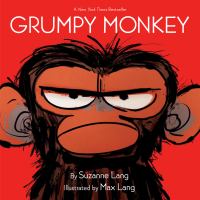 "Grumpy Monkey" written by Suzanne Lang, illustrated by Max Lang
Grumpy days are inevitable, especially with all the changes little ones are experiencing recently. Not only is this a fun read-aloud, it also teaches an important lesson about giving others space to work through their feelings.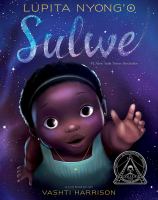 "Sulwe" written by Lupita Nyong'o, illustrated by Vashti Harrison
Actress Lupita Nyong'o has written this beautiful story about colorism and self-love. Sulwe is the darkest person in her family and struggles to come to terms with that. She tries various ways to lighten her skin, to no avail. When a shooting star comes through her window and relates a fable of the two sisters Night and Day, Sulwe realizes that dark is beautiful.
Stay tuned for Part 2 of this blog coming on Wednesday, April 8, where I'll write about some awesome eBooks for older kids that I've purchased. See you then!