Hello friends and happy February! This month will slip by, and before we know it March will be here! For my second-to-last blog post of the winter, I've got some great options for you. Happy reading!
Picture Books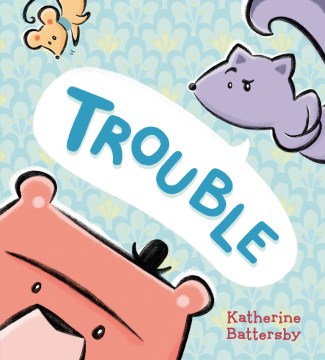 "Trouble" by Katherine Nicole Battersby
Squirrel is leading a quiet life in her apartment with her pet mouse, Chamomile…until a new neighbor moves in. Bear is large, with terrifying teeth and claws, and Squirrel is sure he is nothing but trouble. Yet the illustrations show a different story, as readers observe that Bear is clumsy but gentle, and loves baking cookies. Chamomile discovers this and spends time with Bear, much to Squirrel's chagrin when she discovers them sharing a peaceful afternoon together. Not only will this book make a fantastic read aloud, it will be an excellent conversation starter about how to keep an open mind about others, free from misconceptions and prejudice.
---
"Unspeakable: The Tulsa Race Massacre" written by Carole Boston Weatherford and illustrated by Floyd Cooper
For a historical look at the dangers of prejudice, try this book from the incomparable Weatherford. In 1921 Tulsa, Oklahoma, African Americans were working hard to build a thriving community. Because of segregation, countless Black businesses flourished as they provided goods and services for those not welcome at White establishments. The neighborhood of Greenwood was so prosperous it was called "Black Wall Street." When an accusation of assault and threat of lynching caused racial tensions to boil over, Greenwood was destroyed in a horrific 16-hour massacre. The incident was suppressed for 75 years, until an official investigation was finally launched, and it was only included in history curriculum in Oklahoma this past year. A difficult read, but an entirely necessary one.
---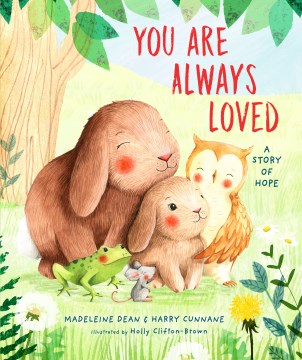 "You Are Always Loved: A Story of Hope" written by Madeleine Dean and Harry Cunnane and illustrated by Holly Clifton-Brown
If you need something comforting after that last one, I've got just the book! This adorably illustrated story follows a young bunny who has been separated from a parent during a thunderstorm. Though feeling lost and lonely, the bunny doesn't give up hope. The narrative assures the reader and bunny that "hope is a friend carrying you up mountains too hard to climb" as a deer helps the bunny up a steep hill. Other friends help too, and the bunny is finally reunited with its parent. An author's note describes the story's beginning as a way to address the loneliness a child feels when dealing with addiction in a family, though the sweet message of hope is widely applicable.
---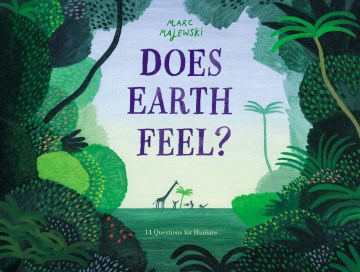 "Does Earth Feel?" by Marc Majewski
This book accomplishes a lot in a very simple format. Each two-page spread asks a different question about how Earth is feeling, ranging from "content" to "sick" to "loved," with lush accompanying illustrations. The last page breaks the fourth wall and asks the reader, "What do you want Earth to feel?" Not only does it raise environmental awareness, it encourages little ones to have empathy and develop their emotional intelligence. This is an obvious choice for Earth Day in a couple months, but I think it makes a great option year-round.
---
Chapter Books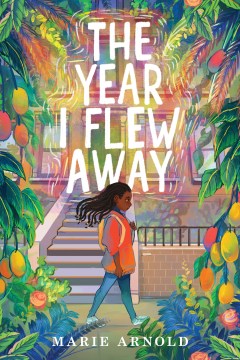 "The Year I Flew Away" by Marie Arnold
10-year-old Gabrielle is looking forward to immigrating to America with her family—until an issue with the paperwork means she has to leave her parents behind and travel alone. When she arrives at her aunt and uncle's home in Brooklyn, everything is more difficult than she thought it would be. Her English isn't that great, and she's bullied at school as she struggles to assimilate. Desperate to fit in, Gabrielle makes a deal with a mysterious witch. The witch grants her perfect unaccented English, but at the cost of her native Haitian language and culture. As Gabrielle begins to realize assimilation isn't the most important thing in her life, she must face the witch and reclaim her heritage. This book of magical realism will really hit home for immigrant and first generation kids, and will offer valuable insight to others.
---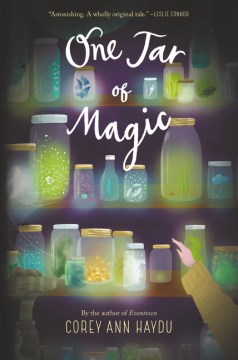 "One Jar of Magic" by Corey Ann Haydu
Rose is the daughter of the most skilled magic gatherer in town, and everyone expects her to follow in her father's footsteps. When she turns twelve, she's finally old enough to gather magic with the rest of the town, and prove that their hopes of her skill are well-founded. Yet Rose is only able to capture one jar of magic, and her father is furious. Rose's relationships with her friends and family start to fall apart, and she has to learn to find her own identity apart from magic. While the magic system in this world is beautifully thought out, the focus is on Rose's growth and the abuse she suffers at home. The heavy subject matter is handled carefully for the middle grade audience, and concludes with plenty of hope.
---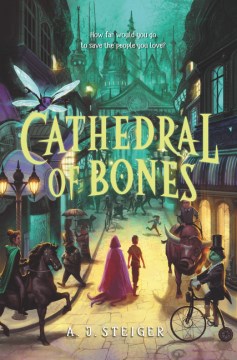 "Cathedral of Bones" by A.J. Steiger
Instead of magical realism, this next book is a full-fledged fantasy. Simon Frost is a failed apprentice Animist, who now works in the dusty mailroom of the Academy. Animists can create and control all sorts of monstrous creatures through magic, and Simon longs to join their ranks. When the Academy ignores a letter from a tiny village plagued by a monster, Simon seizes the opportunity to prove his skills. When he arrives at the village, everything is more complicated than he expected, including the monster itself which is sometimes a tentacled draconian beast and sometimes a human child. Filled with magic, eldritch monsters, and murky government research, this is a great intro to the fantasy horror genre.
---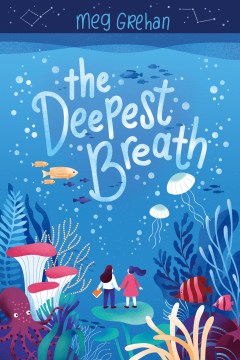 "The Deepest Breath" by Meg Grehan
This novel in verse is told from the perspective of Stevie, a preteen who is struggling with anxiety and uncertainty. Stevie likes to know things because it makes her feel safe, and so she spends her time learning facts about sea creatures and other things. What she doesn't know is why she feels warm and fizzy in her chest when she looks at her best friend Chloe, and she doesn't know how her mom would react if she asked about it. This is a heartwarming and sweet coming-out story, that captures all the uncertainty and excitement of a first crush.