It's a new year, and I've got plenty of exciting new books to tell you about!
Picture Books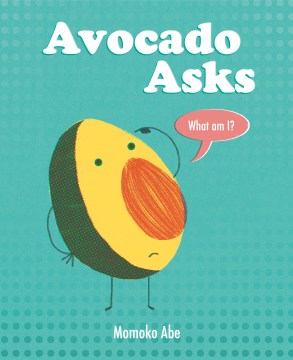 "Avocado Asks" by Momoko Abe
When a young grocery store customer asks, "Is an avocado a fruit or a vegetable?", Avocado doesn't know the answer. The question so consumes Avocado that he goes on a journey through the store, trying to figure out where he belongs. Finally, confident Tomato assures Avocado that he is amazing, regardless of label. The illustrations in this one are super cute, and the themes of identity and self-confidence are welcome and well done. A delightful debut picture book!
---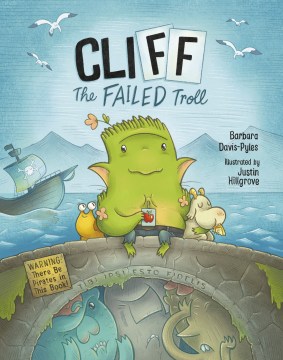 "Cliff the Failed Troll" written by Barbara Davis-Pyles and illustrated by Justin Hillgrove
Trolls are supposed to be quiet, wait under bridges and eat goats. But Cliff isn't interested in any of that, and would much rather be a pirate! After a troll school report card full of Fs, he heads off to pirate school. Pirate classes are hard; will Cliff get good grades? Not only does this book describe following your dreams and finding the place you fit, it also details all the hard work you'll need to do to get there!
---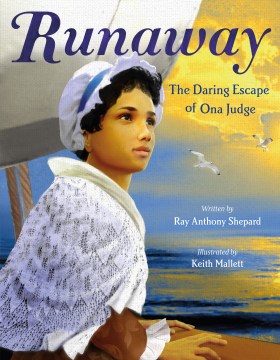 "Runaway: The Daring Escape of Ona Judge" written by Ray Anthony Shepard and illustrated by Keith Mallett
Ona Judge was enslaved by Martha and George Washington, until she took her freedom in a daring escape. This beautifully illustrated book sets up her life and experience of slavery in a fascinating way. The narrator describes Ona's fine dresses, work as a seamstress, and privilege of seeing history made in the Washington's house, all while repeating the refrain "Why you run away, Ona Judge?" Yet despite the so-called benefits of serving the Washingtons, Ona's dehumanization is made clear. This is not your typical biography, but is instead a haunting and thought-provoking glimpse into history. The author's note and other information in the back of the book provide even more detail, including George Washington's advertisement in the paper offering a reward for the return of his property. Ona remained a fugitive slave for the rest of her life.
---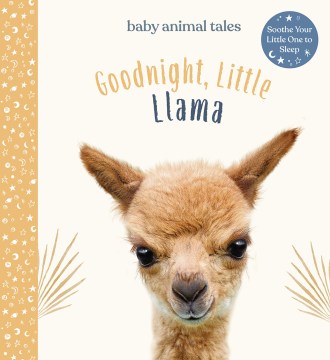 "Goodnight, Little Llama" by Amanda Wood, Vikki Chu and Bec Winnel
And now for something completely different! The thing I really love about this story is the blend of photography and illustrations. Little Llama is so delightfully fuzzy and adorable and skips through the drawings of her mountain home. The story itself is a sweet tale of friendship and teamwork and finishes perfectly for bedtime. Definitely try this one out with your little one, and if it's a hit, look for more in the series coming later this year!
---
Chapter Books
"Amari and the Night Brothers" by B.B. Alston
Ready for some #BlackGirlMagic? Thirteen-year-old Amari has never stopped believing her missing brother is alive somewhere, even though the cops have long ago dismissed the case. Her hopes are confirmed when she receives a mysterious invitation to a summer camp at the Bureau of Supernatural Affairs—with a personal recommendation from her brother. Surrounded by magic, intrigue and danger, Amari enrolls in the program while still trying to find her brother, who may be in even more trouble than she realized. Imagine "Men in Black" but with way more fantasy characters (Amari's roommate is a were-dragon!). This debut author isn't afraid to confront issues of privilege and prejudice either, making it a great discussion choice. I'm excited for this one!
---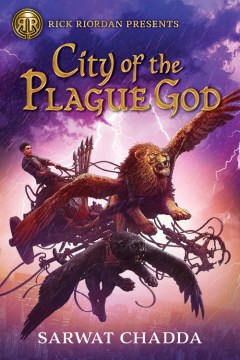 "City of the Plague God" by Sarwat Chadda
This is the latest in the Rick Riordan Presents imprint, #ownvoices mythological adventures sure to appeal to fans of Percy Jackson. Sik is an Iraqi-American teenager, whose parents are the patients zero of a plague that is spreading throughout New York City. Sounds eerily familiar right? Well the blame for this plague can be placed directly on Nergal, the Mesopotamian plague god. Sik and his friends have to team up with Gilgamesh and the goddess Ishtar to battle Nergal and save their city. Amidst all the excitement, the author also takes time to explore Islamophobia, grief and the importance of family. As a nice bonus, this book is a stand-alone, so no need to wait for the next one! I think we could all use a little wish-fulfillment on defeating plague gods right now.
---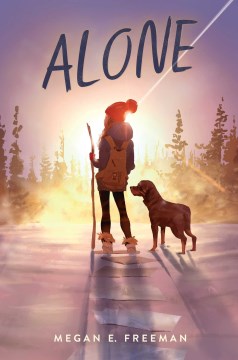 "Alone" by Megan E. Freeman
Alright fans of "I Survived," this one's for you. When 12-year-old Maddie sneaks off to spend the night at her grandparents' empty summer home, the last thing she expects is to wake up to a ghost town. The entire town was evacuated in the middle of the night, and now Maddie is completely alone with no way to contact her family. Does this strain credulity a bit? Yes, but it makes for a gripping survival story! Maddie has to figure out how to stay alive through dangerous weather, looters, wild animals and, most importantly, loneliness. The novel is told in action-packed verse, which makes it a strong choice for reluctant readers. If you'd like to go even further, this would be a great book to pair with the classic "Island of the Blue Dolphins" to compare the two.
---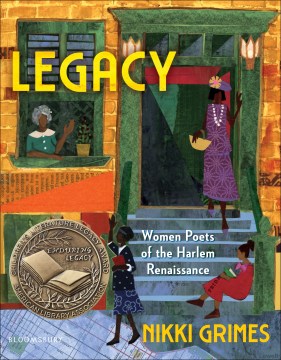 "Legacy: Women Poets of the Harlem Renaissance" by Nikki Grimes
What better way to highlight Black women poets than through poetry? Grimes takes the poems of unsung poets from the early 20th century, and remixes them into new original poems, using a technique called the Golden Shovel. By presenting the original poem alongside her new interpretation, Grimes pays loving homage to the voices of the past while emphasizing their relevance today. Not only is the poetry a celebration of talented Black women, but the illustrations are done by an impressive array of female Black illustrators. This book is gorgeous. To top it all off, back matter includes biographies of each of the poets, sources, and an intro to the Harlem Renaissance, making this an invaluable resource for young history lovers as well as poetry lovers.