Summer reading is in full swing, and I'm here with some awesome suggestions for you! Since the library is partially reopened again and we are still doing curbside pickup, I chose to highlight physical books I've bought recently. But if you enjoy reading things digitally, never fear! I'm still buying all kinds of exciting ebooks and audiobooks for OverDrive.
Picture Books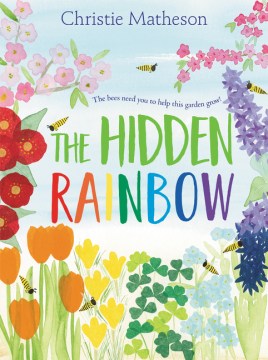 "The Hidden Rainbow" written and illustrated by Christie Matheson
The sweetest story time I ever did was with a small group of toddlers and Matheson's "Tap the Magic Tree." Interactive read-alouds are my favorite, and I can't wait to get my hands on this one. Gardening! Counting! Colors! This book has so much to offer. Little ones will help brush snow off flowers, blow away raindrops and encourage the bees as they go about their vital business of pollination.
---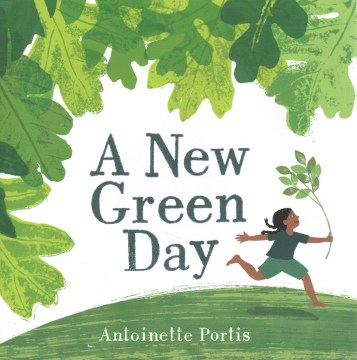 "A New Green Day" written and illustrated by Antoinette Portis
Portis has created a celebration of summer that is both ode and invitation. A little girl explores nature through riddles like this opening one: "Morning lays me on your pillow, square and warm. Come out and play!" On the next page, we see that sunlight is shining into her room. Different elements of nature take turns saying riddles, like pebbles, snails and clouds. By placing the answer to the riddle on the next page, readers can enjoy guessing before they continue. Brainstorm the answers with your child, but then take it a step further and try looking for the answers outside! Or make up your own riddles inspired by nature—the sunshine is calling.
---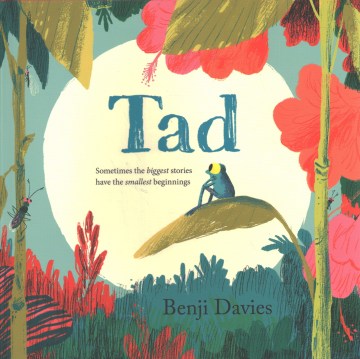 "Tad" written and illustrated by Benji Davies
Tad is the smallest tadpole in the pond. All of her siblings are bigger and faster than she is, and quicker to lose their tails. Tad feels lonely and left behind, but finds her courage and resilience when faced with Big Blub, a fish who's a bit too fond of tadpoles. Not only is this story exciting, but it also creates a wonderful opportunity to talk with your kiddo about how to cope with feeling alone.
---
"Sun and Moon Have a Tea Party" written by Yumi Heo and illustrated by Naoko Stoop
When Sun and Moon sit down for a tea party late one afternoon, they soon begin bickering about what goes on down on Earth. For example, Moon insists that children go to bed, while Sun maintains children go to school. As their argument of opposites continues, Cloud comes in as a mediator and suggests they each stay up past their bedtime to see what happens. Sun sees what happens at night and Moon sees what happens in the day, and each realize they were both right. This book is great not just to highlight opposites, but to open up a discussion about the limitations of our own perspectives.
---
Chapter Books
"Shirley and Jamila Save Their Summer" by Gillian Goerz
Here's another summer title to enjoy! With its focus on friendship, this graphic novel will appeal to fans of Raina Telgemeier, while exploring a mystery worthy of Cam Jansen. Fifth-graders Shirley and Jamila are each facing a summer spent at boring camps, until they persuade their mothers otherwise. The two girls spend the summer together instead, and Jamila assists Shirley in her neighborhood detective work. As they track a missing pet gecko, their friendship is developed and tested.
---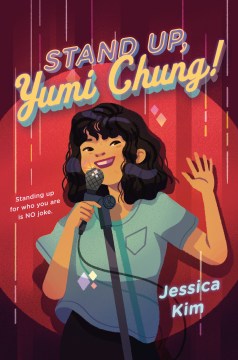 "Stand Up, Yumi Chung!" by Jessica Kim
Yumi has a busy summer ahead. Her parents have enrolled her in a test prep course so she can get a scholarship to continue at Winston Preparatory Academy—where she has no friends and eats lunch alone in the bathroom every day. While she is resigned to meeting her parents' high expectations, Yumi secretly dreams of being a stand-up comedian. When she stumbles upon a summer comedy camp run by her comedy idol, Yumi can't resist…even though she is mistaken for another camper and has to impersonate her to continue attending the camp. As her double life grows more complex, Yumi tries to balance the two summer camps with helping in her parents' struggling Korean barbecue restaurant. This #ownvoices debut novel by Kim is a wonderful exploration of comedy, identity and the first generation immigrant experience.
---
"Black Brother, Black Brother" by Jewell Parker Rhodes
Biracial brothers Donte and Trey attend Middlefield Prep School in Massachusetts. With Trey's lighter skin, he easily passes in the predominantly white school, but Donte is known as the Black Brother. He receives scorn and dismissal from teachers and students alike, but chief among his bullies is the captain of the fencing team. When Donte is framed for a classroom disruption, he is confused and frustrated. Unfortunately, this frustration leads to his arrest and suspension. While his mom files a civil rights case against the school, Donte decides to confront his bully on the fencing mat. He receives instruction from one of the first Black Olympic fencers who is now teaching in the inner-city, and learns how to be confident in who he is and where he's come from.
---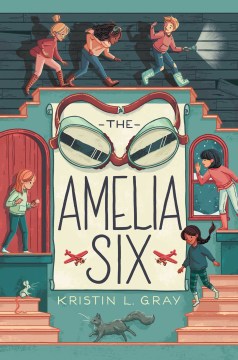 "The Amelia Six" by Kristin L. Gray
When Millie is invited to spend the night at the Amelia Earhart Birthplace Museum, the last thing she expects is to solve a mystery. Yet when Amelia Earhart's famous goggles disappear, Millie and the five other girls at the lock-in must band together to discover the culprit. This cozy mystery neatly ties in women in aviation, with references to Bessie Coleman and others and provides extra information in the back. Give this to fans of mysteries and historical fiction, and inspire an interest in aerospace.