Yep, it's time for another "Brianna's Books." There are so many good books coming out right now, it was hard to pick my favorites. But I did it, just for you! Check out my recommended reads below.
Picture Books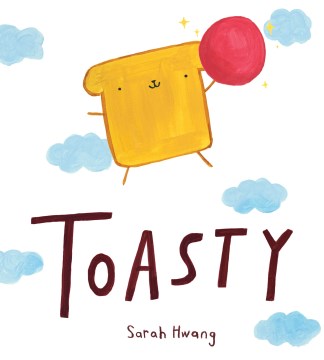 "Toasty" by Sarah Hwang
Have you ever read something so silly that it makes no sense, and yet it makes perfect sense? Toasty wants to be a dog, to bark and play and roll in puddles. Unfortunately, as a piece of toast, he's made of bread. Puddles make him soggy, and cats don't run when he chases them, but he is undeterred and heads to the dog park anyway. The dogs don't exactly welcome him into their ranks, but he does make a new friend. I don't want to spoil the ending for you, but reviews called this one delightfully absurd and said it has "the meandering joy of a small child's storytelling logic." Also just look at Toasty's face! He's so cute!
---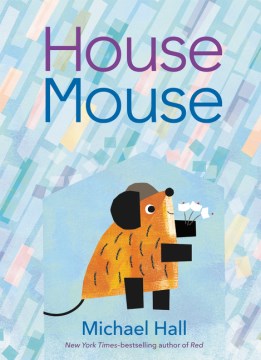 "House Mouse" by Michael Hall
Here's another book that stretches the imagination. One day, a mouse goes on a journey and winds up in a small asparagus patch. She finds a welcoming fire glowing, and builds a stove around it to mark where the cold doesn't go. When a fox abruptly stops chasing her, she adds a floor where the fox didn't go, and soon a roof where the rain doesn't go. Eventually the industrious mouse has built a a charming house, but the only thing missing is a door to welcome friends and travelers through! The illustrations are striking and geometric, and the focus shifting from personal comfort to offering love and hospitality to others is a most welcome message.
---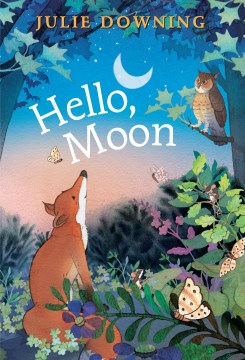 "Hello, Moon" by Julie Downing
Instead of the simple geometric illustrations of the last book, this one has the kind of detailed scenes that little ones will love to pore over. Written in soothing rhyme, it shows what happens in the forest at night from sunset to sunrise. Nocturnal animals fill the pages as they eat and play in the moonlight, turning the nighttime into something to marvel at, and not fear. As dawn approaches, all the animals return to their cozy homes to sleep. This book will work beautifully as a bedtime story, but it can also be a great way to start science discussions, as you point out the different animals and their behaviors.
---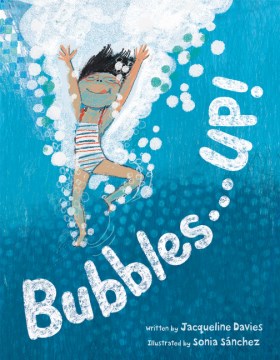 "Bubbles Up!" written by Jacqueline Davies and illustrated by Sonia Sánchez
Since summer is fast approaching, I had to include this glorious ode to a day at the community swimming pool. A young girl joyously dives into the water and delights in her underwater world. She observes the irrepressible bubbles as they rise to the surface, and demonstrates somersaults and handstands underwater before shooting to the surface like a rocket or a dolphin. When a thunderstorm rolls through the fun is halted and everyone cuddles into their towels, but soon the vibrantly diverse group of kids are back in the water. The illustrations perfectly capture the magic of sunlight filtering through the pool, and the joy of flying weightlessly through the water. This is the perfect book to read before a trip to the pool this summer!
---
Chapter Books
"Maybe Maybe Marisol Rainey" by Erin Entrada Kelly
This character-driven illustrated chapter book offers another perspective on summer. Instead of floating through carefree summer days, Marisol Rainey often spends her time worrying about things. While she enjoys spending time with her best friend Jada, she also has to deal with an annoying older brother, bullies and a fear of heights that prevents her from climbing the perfect climbing tree in her backyard. But maybe this will be the summer she finally overcomes her fears and finds her confidence. The illustrations perfectly complement the quirky and funny narration from Marisol, and readers will cheer her on the whole way.
---
"The Sprite and the Gardener" by Joe Whitt and Rii Abrego
Next up we have a graphic novel about gardening, perfect for all you green thumbs out there! Long ago, sprites were the keepers of flowers and gardens, and nurtured them and protected them. Then when humans started taking care of their own gardens, sprites faded into the background and let them handle things. When the sprite Wisteria (all are named after different flowers) finds an abandoned garden, she's intrigued. She begins to learn how to use her magic again to help the flowers, but soon encounters a human girl who is also wanting to help the neglected garden. This is a soothing read, filled with cooperation, friendship, and beautiful illustrations in a warm, retro color palette. If you liked O'Neill's "Tea Dragon Society," absolutely give this one a try!
---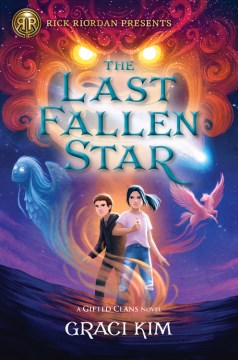 "The Last Fallen Star" by Graci Kim
I really can't recommend the Rick Riordan Presents books enough. After his wildly successful Percy Jackson books, Riordan decided to promote #ownvoices authors writing fantasy adventure books based in their own cultures. The newest entry is about a Korean American preteen who has to save her sister. Riley is adopted, and loves her family but has always struggled to fit in. The main reason is that her entire family is magical, a secret clan of witches with healing powers. When Riley's sister casts a spell to attempt to share her magic, the consequences are catastrophic, and Riley must seek out the last fallen star to save her. As a non-magical girl trying to navigate through a world filled with goddesses, ghosts and creatures from Korean mythology, Riley's quest will use all of her strength and courage. Definitely an urban fantasy, this book takes place in LA's Koreatown, and will be a fascinating foray into Korean culture (food!) and myth.
---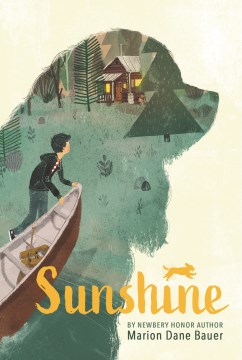 "Sunshine" by Marion Dane Bauer
For an opposite kind of setting, this last book is set on a remote island deep in the Minnesota wilderness. Ben is visiting his mother, whom he hasn't seen she since abandoned their family when he was three. Believing he must have been responsible for her leaving, Ben is determined to convince her to return home and arranges to spend a week with her. She lives in a cabin without electricity, and Ben has a lot of adjustments to make and fears to overcome as he tries to build a relationship with her. Thankfully, he has his trusty imaginary dog Sunshine to keep him company, and encourage him to be brave as he works through his obvious trauma and abandonment issues. This book will appeal to children going through difficult family situations, as well as lovers of backwoods survival stories.