I've been keeping busy, ordering all kinds of delightful books for the library! Once I order them, our Technical Services team processes the books and gets them ready to go on the shelves. We usually process books in the order we receive them but…can I tell you a secret? If you place a hold on a book, we'll move it to the front of the line! So if any of these books catch your eye, put it on hold and you'll get it that much sooner. Ready to read about some awesome books?
Picture Books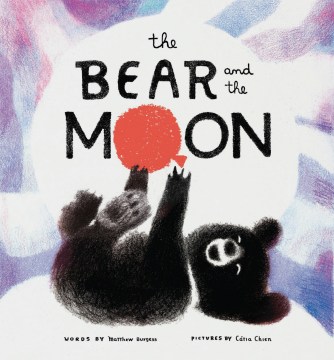 "The Bear and the Moon" written by Matthew Burgess and illustrated by Catia Chien
A young bear finds a friend and loses it in this gorgeously illustrated book. Bear wakes up from a nap to see a beautiful red balloon floating towards him and is filled with delight. Bear and the balloon are soon doing everything together  dancing, climbing trees and rolling down hills. Yet Bear discovers that not all squishable things should be hugged and is overcome with sorrow at the loss of his friend. "Bad bear, he thought. Bad, bad bear." Though it seems the bear is all alone now, the moon reaches down to him that night, gently stroking his fur and telling him, "Good bear. Kind bear. Don't worry, bear." I love that this book starts with joyful exuberance, transitions into grief and loss, and ends with self-love and forgiveness. This is a great choice to share with a little one as a bedtime story or an opportunity to talk through hard emotions.
---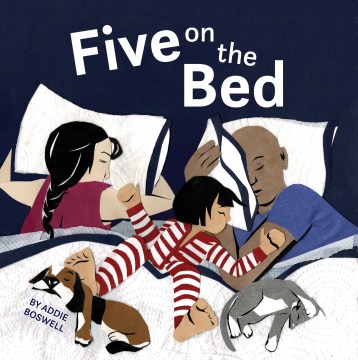 "Five on the Bed" written and illustrated by Addie Boswell
For something totally different, here's an adorable counting story that reinforces prepositions and spatial relationships. A family of five (two parents, one child, one cat and one dog) is getting ready for bed. Things start out with one cat on the bed, but the family members will be in various places in relation to the bed as the story goes on. The cut paper illustrations are vivid and exciting to look at, and the family's interactions are charming. There is a lot to love in this book!
---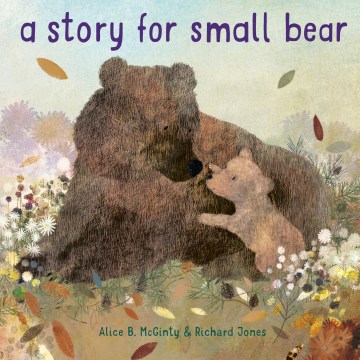 "A Story for Small Bear" written by Alice B. McGinty and illustrated by Richard Jones
Well, I've inadvertently done a bedtime and bear theme, but that's what happens when winter and hibernation are coming! There are plenty of hibernation books out there, but this one puts a nice spin on it. Small Bear and Mama are preparing to sleep for the winter, but there's so much to get done first! Small Bear eagerly asks Mama if there will be time for a story before bedtime, and Mama replies that there can be — as long as Small Bear doesn't dilly or dally while they're getting ready. Small Bear focuses and resists temptations (like her favorite napping spot in a tree) so Mama will have time to tell her a story. The illustrations are warm, detailed and inviting, and Small Bear sets a wonderful example of self-regulating to earn a reward. Check this out for a new fall favorite!
---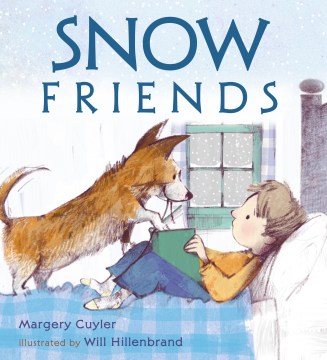 "Snow Friends" written by Margery Cuyler and illustrated by Will Hillenbrand
Now that we've got our bears safely hibernating, it's time for snow! Oscar is incredibly excited to wake up and see snow covering everything, but his human is not as enthused. Promised a walk later, Oscar bounds joyfully into the yard to play by himself in the meantime. Soon he meets another dog named Daisy, and the two gleefully ice skate, make snow dogs and even build an igloo. When their humans find them at last, all four rejoice in friendship and snow together. The dogs have an amazing energy that keeps this story joyfully entertaining. My little pug does not like snow, but these dogs sure do!
---
Chapter Books
"Mary Seacole: Bound for the Battlefield" written by Susan Goldman Rubin and illustrated by Richie Pope
Alright, I feel like I don't highlight nonfiction enough, so here's this delightful title! It's a bit of a transition between picture books and chapter books, with full illustrations but detailed narrative text to accompany them. Personally, I'd never heard of Mary Seacole, but the more I read about her the more impressed I became! Mary Seacole was a Jamaican nurse in the nineteenth century; a contemporary of Florence Nightingale. After nursing soldiers through cholera epidemics in Jamaica and Panama, she traveled to Europe to help in the Crimean War. As a mixed-race woman, she was turned away by the army nurses, so she headed to the battlefield on her own. An inspiring example of a woman who persisted in the face of sexism, classism and racism.
---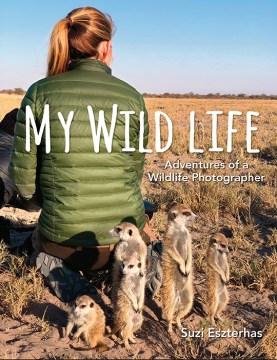 "My Wild Life: Adventures of a Wildlife Photographer" by Suzi Eszterhas
When I was a kid, the only nonfiction I would read was about animals — preferably big cats! If you know an animal lover like that, offer them this book. Eszterhas describes her life photographing animals, including everything from the months she spends camping in remote locations, to the joy of earning an animal's trust and photographing its babies. She's traveled to every continent for her work, and is full of insider information about wildlife photography. Animal lovers and budding photographers alike will be enchanted by this book.
---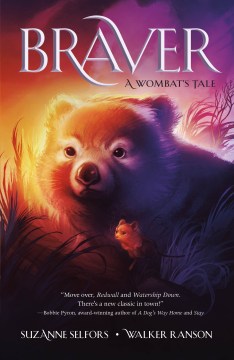 "Braver: A Wombat's Tale" by Suzanne Selfors and Walker Ranson
Continuing with the animal theme, do you have a child that can't get enough of the Erin Hunter books? This book is perfect for Warriors and Redwall fans, but as a stand-alone novel will appeal to readers intimidated by a huge series. Lola is a young wombat, living in Tasmania with her family. When her entire village is abducted, Lola must fight to rescue them. As she journeys to the capital to beg the queen for help, Lola makes friends, faces her fears and learns just how strong she can be. All the characters are wonderfully developed, and the Tasmanian setting will introduce readers to all kinds of fascinating Australian wildlife. This is an excellent entry into the world of anthropomorphic animal fantasy.
---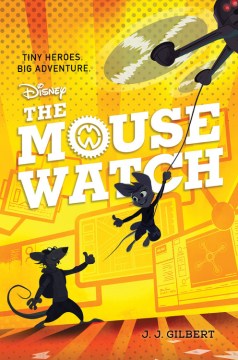 "The Mouse Watch" by J.J. Gilbert
Anyone remember Disney's "Rescue Rangers" from the 90s? Whether you're a fan or not, there's a lot to love in this spin-off! Bernie is a young mouse who is eager to join the Mouse Watch, an elite team of rodents who regularly save the world while the humans are blissfully unaware. She works with another new recruit who specializes in puzzle-solving, and the two strive to foil a dastardly plot. Spy gadgets and terminology abound in this action-packed story; the fast-paced adventures will keep reluctant readers engaged, and the cheese jokes will keep them laughing.