I hope everyone is adjusting well and feeling good as we transition into fall. I know it's still almost two weeks away, but I can't wait! If you and your little one are finding the changes difficult this year, why not escape into a good book? Reading won't solve the world's problems, but it can offer you a little pocket of peace in the midst of chaos. (If you need a grown-up book for yourself, take a look at our blog for adults for inspiration!)
Picture Books
"First Day Critter Jitters" written by Jory John and illustrated by Liz Climo
The first day of school looks very different this year. Littles that were confident last year may be more anxious about how school will go this year. This book is a great choice to open up a discussion about anxieties. Different animals are all nervous about starting school—Sloth worries he won't get there on time, while Snake is concerned his backpack won't stay on. Even their armadillo teacher is nervous! As the animals learn to support each other, they're able to move into the school year with more confidence. In addition to the great message, the cartoon-like illustrations look absolutely adorable!
---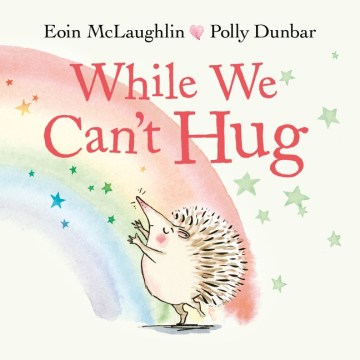 "While We Can't Hug" by Eoin McLaughlin and Polly Dunbar
One of the biggest adjustments this year (at least for me!) is not getting to hug people. This book has arrived with impeccable timing! The two friends who found each other in "The Hug" now have to find other ways to show their love. They write each other silly letters, dance, sing and give air hugs, all from opposite sides of the page. Use this book to encourage social distancing, and reassure your children that they can still safely show love to their friends.
---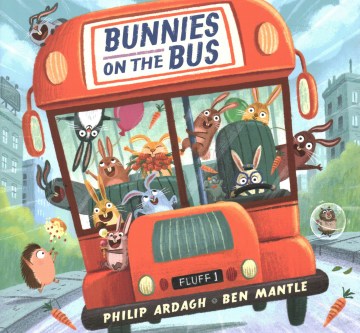 "Bunnies on the Bus" written by Philip Ardagh and illustrated by Ben Mantle
If you'd like to return to a raucous and riotous time pre-social distancing, pick up this delightful picture book! It opens in a sleepy and proper town, where everyone goes about their day in an orderly fashion—until the bunnies take over a city bus! The bunnies gleefully break the rules, much to the consternation of passengers and pedestrians alike. The illustrations are packed with detail, and readers will enjoy following side stories, like the would-be squirrel bank robbers or the bow-tied bear preparing for a dinner with his sweetheart. This book is a great opportunity to slow down with your child and build their visual literacy skills as you discuss the illustrations together.
---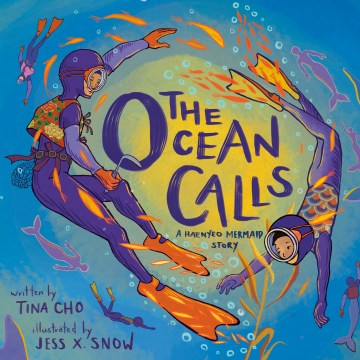 "The Ocean Calls: A Haenyeo Mermaid Story" written by Tina Cho and illustrated by Jess X. Snow
Can you imagine diving 30 meters (that's almost 100 feet!) underwater without an oxygen tank? For centuries, that's exactly what the women of Jeju Island in South Korea have done. Daeyon's grandmother is one of these women divers, and Daeyon wants to be just like her…but the ocean can be a scary place. With patience, love, determination and trust, Daeyon learns to dive deep beneath the waves to harvest the abalone and urchin treasures that await. An afterword gives more background on this fascinating cultural tradition, as well as quotes from actual haenyeo divers.
---
Chapter Books
"Donut Feed the Squirrels" by Mika Song
This graphic novel looks so fun! Norma and Belly are two squirrels with a sweet tooth. When they burn their pancakes, they're forced to make other breakfast plans. Luckily, a donut food truck rolls up to their tree! After an unsuccessful attempt to buy donuts (who doesn't accept chestnuts as currency?!), the two friends stage an elaborate donut heist. Wit, humor and positivity abound, as everyone comes out ahead in their Robin Hood-like escapades. With large word balloons and hilarious action, this graphic novel is a great choice for younger readers.
---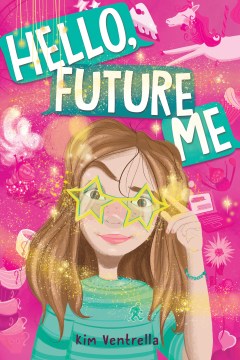 "Hello, Future Me" by Kim Ventrella
Should you listen to your own advice? June's not so sure. June loves to play matchmaker, and she's really good at it! Yet when her parents decide to get a divorce, June has her work cut out for her. Thankfully a mysterious magic shop opens up in town, and June is sure she can find the right spell to make them fall in love again. Then June starts getting instant messages from her future and past selves, advising her not to interfere with the divorce. Will she listen to herself and give up control, or cling to what she thinks her parents need? Here's a light fantasy that's unafraid to face a difficult topic.
---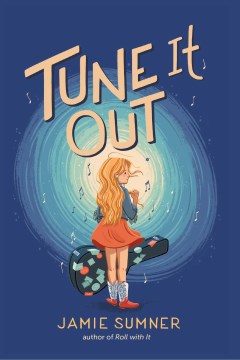 "Tune It Out" by Jamie Sumner
Louise Montgomery lives with her mom in an old pick-up truck, as they travel from place to place seeking Lou's next gig. Lou loves to sing, but the coffee shops and casinos her mother drags her to make her feel incredibly stressed, with their loud noises and crowds. When Lou's mother is investigated for neglect, Lou's wealthy aunt and uncle are given custody of her. Lou must adjust to so many new things: regular meals, clean clothes, making friends and attending school for the first time in over a year. On top of all that, Lou is diagnosed with a sensory processing disorder. The author is unafraid to explore big issues like poverty, invisible disability and homelessness, yet handles them all with deft sensitivity and hope.
---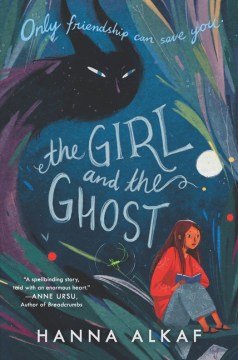 "The Girl and the Ghost" by Hanna Alkaf
For something completely different, how about a Malaysian ghost story? Suraya is a lonely girl, so when she inherits her grandmother's demon-ghost familiar, she is delighted. She names it Pink, and the two are the best of friends…until Suraya starts to make another friend. Pink is a jealous demon, and does everything it can to drive away Suraya's new human friend. At once both creepy and heart-warming, this book explores jealousy and friendship in a stunning Malaysian setting.