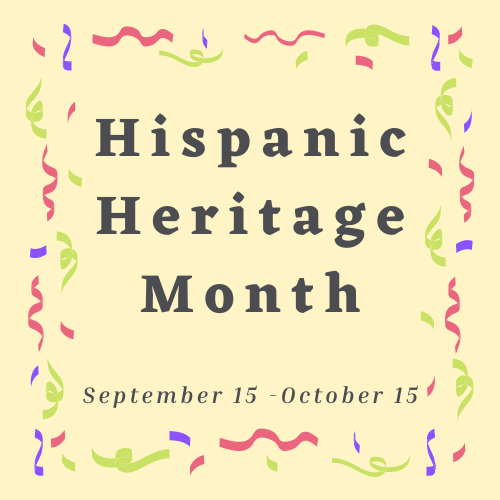 September 15 to October 15 is Hispanic Heritage Month. Authorized in 1968 under President Lyndon Johnson as a week-long recognition of the contributions of Americans "who can trace their roots to Spain, Mexico, Central America, South American and the Spanish-speaking nations of the Caribbean," the observance was expanded to a month under President Ronald Reagan in 1968. The month of September was chosen because it is significant in many Spanish-speaking countries. September 15 "marks the anniversary of independence of five Latin American countries: Costa Rica, El Salvador, Guatemala, Honduras and Nicaragua." Additionally, Mexico and Chile celebrate their independence on September 16 and September 18, respectively.
According to the US Census Bureau, as of July 2019, Hispanics constituted 18.5 percent of the total US population, or, 60.6 million people. These numbers are reflected in the numerous Hispanic contributions to the population as a whole. For instance, in the music industry, some of the many well-known Hispanic performers include, Shakira, Christina Aguilera, Mariah Carey, Jennifer Lopez, Carlos Santana, Ricky Martin and Enrique Iglesias. Numerous Hispanic actors have appeared on both stage and screen, including, Rita Moreno, Anthony Quinn, Salma Hayek and Antonio Banderas and Hamilton extraordinaire, Lin-Manuel Miranda.
Contributions from Hispanic scientists who have conducted research and advanced medical procedures have saved countless lives. Some of these include: Carlos Juan Finlay, who revealed the connection between yellow fever and mosquitoes, Jacinto Convit, who created an early "vaccine" for leprosy and Baruj Benacerraf, who won the 1980 Nobel Prize in physiology or medicine for his work with immune response and autoimmune diseases.
There are also numerous Hispanic authors. DBRL offers a wide variety of children's books by Hispanic authors. Here are just a few. Their representative countries are in parentheses.