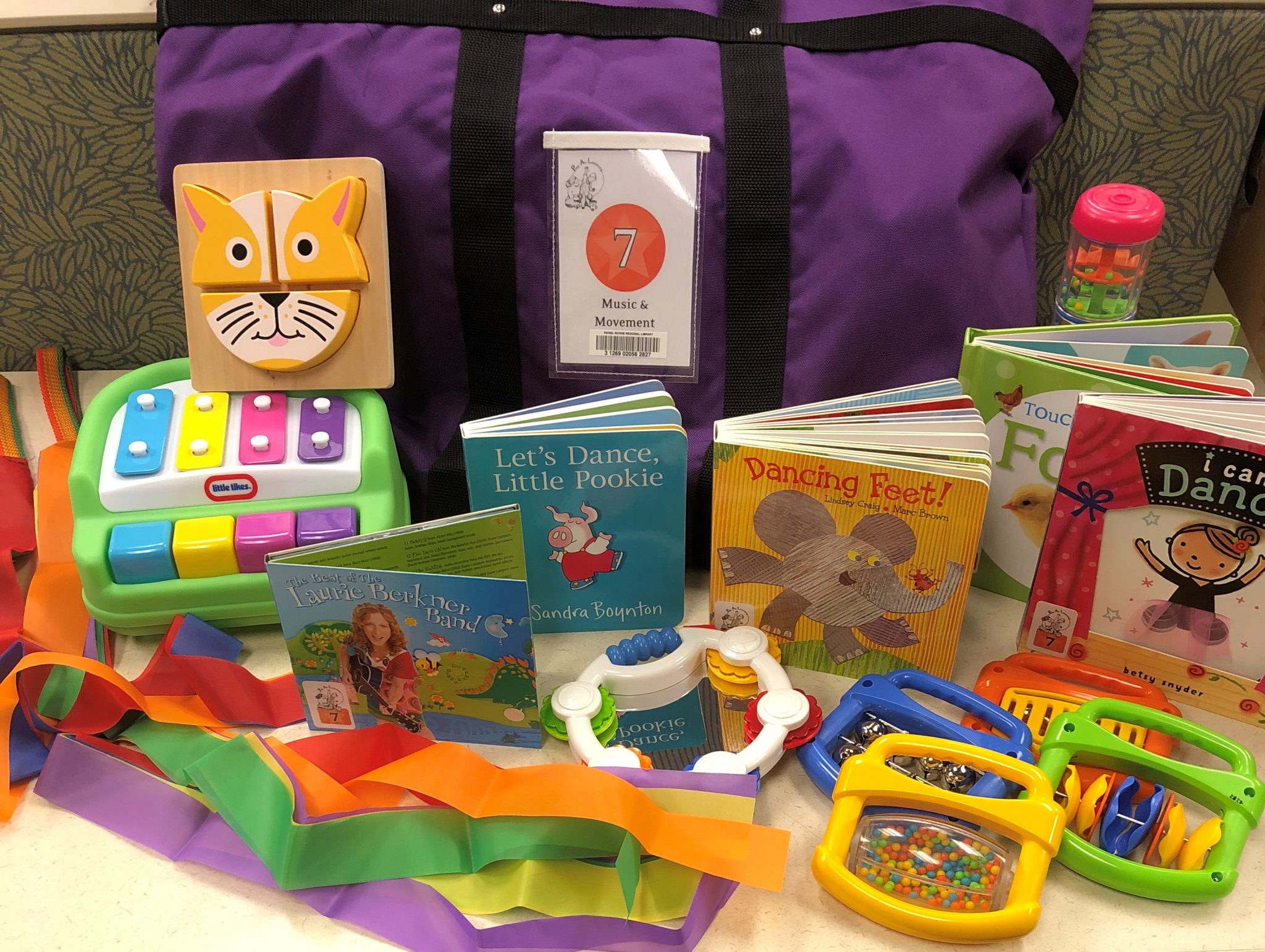 Ready to rock out with your little ones while encouraging early literacy skills? Then check out  our PAL kits, which are full of toys, books and CDs for kids ages birth-2.
One of our favorite PAL kits is getting a brand new look, complete with new activities, books and instruments. PAL kit 7: Encouraging Music and Movement will now feature shakers, a tambourine and a mini piano! Move and groove with your instruments and rainbow wristbands while listening to "The Best of the Laurie Berkner Band."
When you're all tired out from dancing, sit down and enjoy one of the four new books included in the kit. "Touch and Feel Farm" is a classic sensory book that will delight any child. "Dancing Feet!" "I Can Dance" and "Let's Dance, Little Pookie" are rhyming books that teach kids about dance and invites them to join in the fun.
Interested in checking PAL 7 out? If so, place a hold online to pick it up at your library or bookmobile.