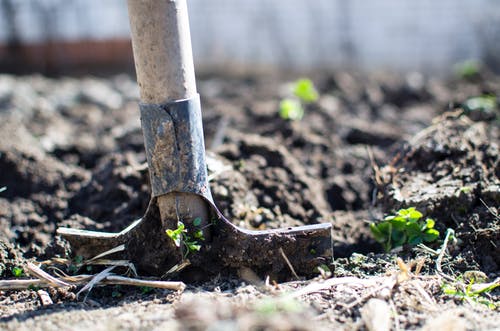 On April 22, Boone and Callaway Counties celebrate Earth Day.
For Americans, Earth Day started as a way to spark action and awareness regarding the global impacts of climate change. Earth Day continues with a focus on activities that individuals can do at home or in their communities to help the environment.
Traditionally, for Boone and Callaway Counties, Earth Day usually involves an amazing Columbia Area Earth Day Festival, with thousands of visitors and hundreds of vendors. This year, the Columbia Earth Day Coalition has put together a series of events to assist with social distancing.
I've noted some events below, but check out their website for the full schedule.
The Earth, the Sun, the Art! 
Time: Thursday, April 22 from 3-7 p.m.
Location: Logboat Brewing Company
Connect with solar vendors and make community art.
Kids & Families Day
Time: Saturday, April 24 from 8 a.m.-12 p.m.
Location: Columbia Farmer's Market
Pick up crafts and activity kits.
Bikes & Art
Time: Sunday, April 25 from 12-6 p.m.
Location: Cooper's Landing
Learn about bike trails, talk to vendors and bring your own bike for using the trails.
---
Want to spark some interest in Earth Day with your kiddos? Here is a list of my favorite Earth Day books to show kids the global impact of helping the environment and how making change is important on a big AND small scale!
Feel free to look through our catalog list for more, but here are some favorites:
Earth Day Celebration Favorites
"I Can Save the Ocean!" written by Alison Inches, illustrated by Viviana Garófoli
This is a fictional book about the little green monster who discovers his impact on the ocean and tries his best to educate himself so he can continue to help the environment.
"Thank You, Earth" by April Pulley Sayre

While this book does not immediately look like an Earth Day book, "Thank you, Earth: A Love Letter to Our Planet" is a fun book to use along with other Earth Day materials. It's a nonfiction read that has very few words per page, mostly showing different, high quality images of Earth to illustrate to the reader the importance of the Earth and how beautiful it is. The book is great for all ages and the back contains more climate and Earth-driven facts and resources.
"Stuff!" written by Steven Kroll, illustrated by Steve Cox

Pinch is a pack rat. He has a whole hoard that he keeps at his house. When the town has a tag sale, they ask if he wants to donate anything to sell. They plan to use the money to plant trees. Pinch doesn't want to give away any of his stuff! He wants all of it. That is, until he realizes, maybe he can sell it to buy new stuff. He sets up a stall, ready to make money, but realizes that other people reusing and appreciating his old stuff makes him want to clean up his house, recycle his stuff and help the other townspeople plant trees.

"Iqbal and His Ingenious Idea" written by Elizabeth Suneby, illustrated by Rebecca Green
Iqbal's school introduces a challenge to come up with the best sustainability idea. At the same time, Iqbal's mother cooks inside to avoid the weather, and the smoke is beginning to make the family sick. This sickness inspires Iqbal to find a way to reduce the smoke in their home. He discovers the idea of solar-powered stoves and begins to build one. Iqbal wins the science fair and helps his family!

"Rainbow Weaver" written by Linda Elovitz Marshall, illustrated by Elisa Chavarri
Ixchel's mother weaves to help pay for schooling and books. Ixchel wants to help, but there isn't enough wool for her to learn or an extra loom for her to use. Ixchel makes her own loom and tries to practice with organic materials. The plants around her home don't work well or are too dirty. However, people from the market keep littering plastic shopping bags. Ixchel decides to clean them, cut them into strips, and try using them on her loom. The result is a beautiful product. Ixchel's neighbors see this and begin collecting and washing them with her. The money she raises from selling her creations helps pay for school and her books.
"What Matters" written by Alison Hughes, illustrated by Holly Hatam
"What Matters" is a story about the impact of a single can on the environment. Instead of the thinking, "this will never be enough," this book focuses on the compound effect of trying to be green and respectful to the planet. One small thing has an immediate effect on the immediate environment, and this way of thinking can cause bigger changes.