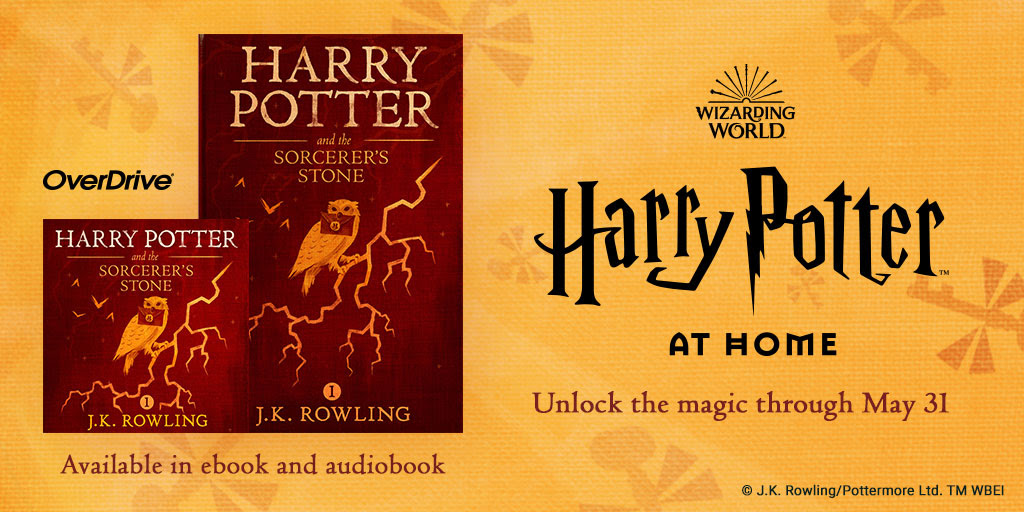 Calling all Ravenclaws, Slytherins, Gryffindors and (my personal favorite) Hufflepuffs! This is not a drill!
"Harry Potter and the Sorcerer's Stone" by J.K. Rowling is now accessible online in eBook and audiobook formats with no wait lists or holds through OverDrive. The eBooks and audiobooks are in over 10 different languages and will be available through May 31.
Never used OverDrive before? Here's some information to get you started.
After reading some Harry Potter, visit harrypotterathome.com for activities like:
Have fun! And always remember:
"Words are, in my not so humble opinion, our most inexhaustible source of magic." ~Albus Dumbledore