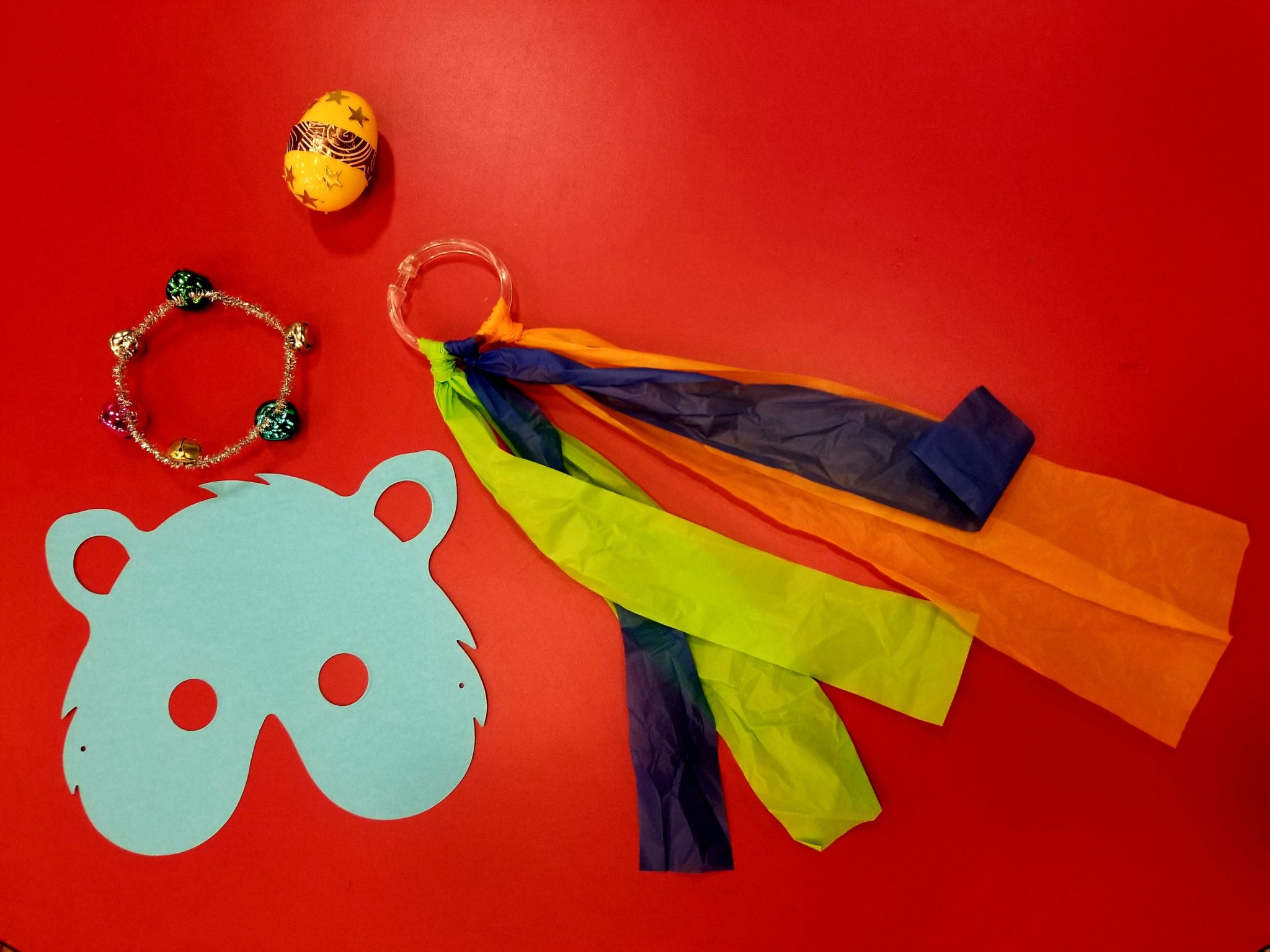 There's nothing I love more than to watch little ones dance. Babies doing the bottom bounce and preschoolers dancing with abandon brings me so much joy! And, of course, little ones love it too. The best thing about impromptu dance parties is that they can be done anywhere — in your house, in the car, in your backyard or at the park. As long as you've got some jams, you're set.
If you want to make your dance party even more exciting, I have some simple ideas below that your little ones will love.
---
Music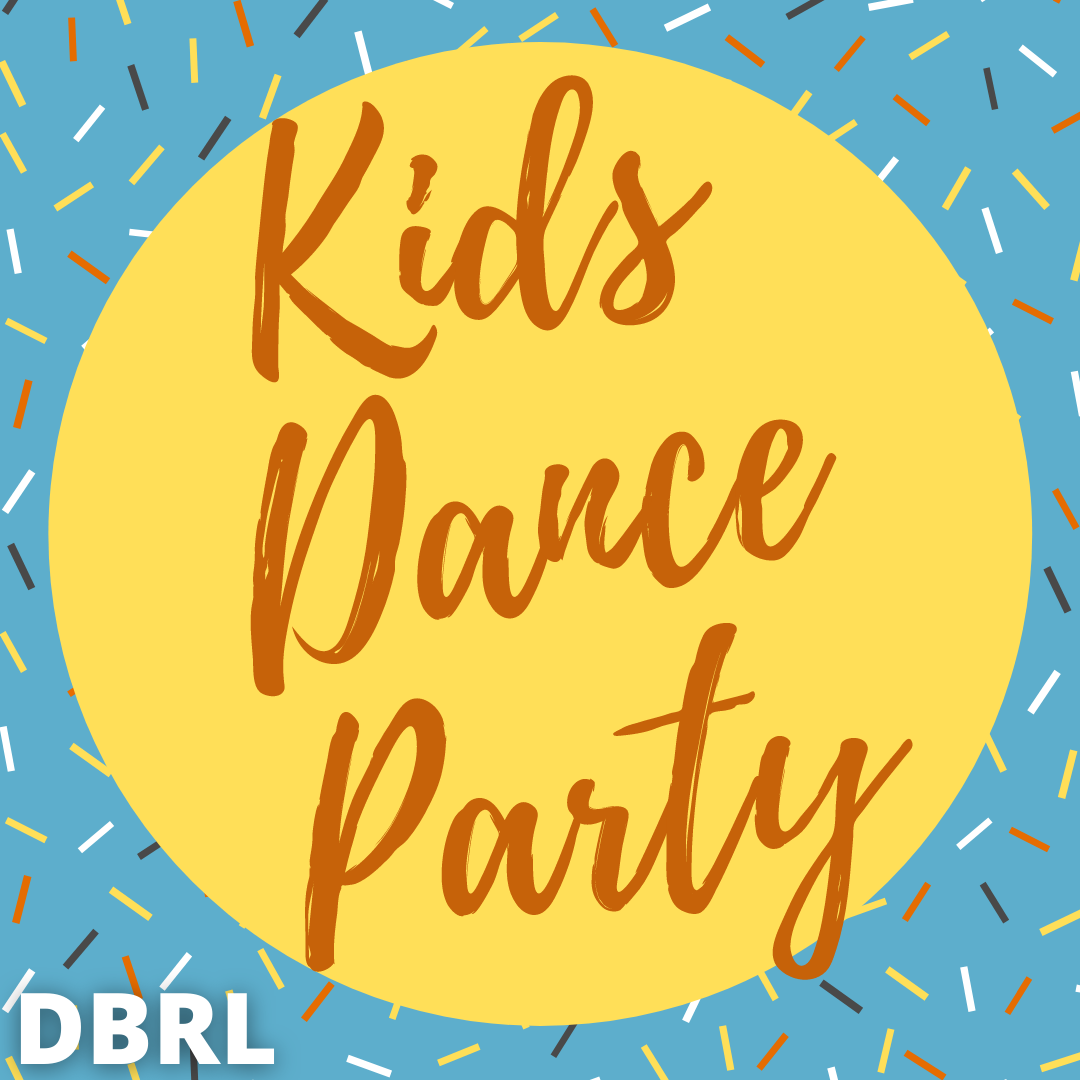 I've created a "Kids Dance Party" playlist on Freegal that you can dance to with your little one. All you need is your library card.
---
Shaky egg
What you need:
Plastic egg
Rice (beans or cereal work well too)
Tape
Stickers for decoration (optional)
What you do:
Put one teaspoon of rice into egg. 

Tape the edges shut.

Add stickers for decor.

Shake away!
---
Jingle bells
What you need:
Jingle bells (3 or more)
Chenille stem
Craft stick (optional)
What you do:
String bells onto chenille stem

Option 1: Wrap the stem around your wrist or ankle and twist the stem so it is secure. Dance around to hear the bells jingle.

Option 2: Wrap the stem around the craft stick, making a jingle bell instrument that you can shake or tap.
---
Streamer
What you need:
Shower curtain ring
Ribbons, string or strips of plastic table cloth
What you do:
Fold each ribbon in half.

Loop or tie the ribbons to the shower curtain ring. 

Dance and twirl with your beautiful streamer!
---
Mask
What you need:
Construction paper
Hole puncher
Elastic cord or string
What you do:
Trace or print the mask template onto your construction paper.
Cut out the mask.
Hole punch the ends of the mask.

Decorate your mask however you want. The only limit is your imagination!

Tie the ends of the elastic cord around one edge.

Place the mask on your child, and tie the elastic corner to the other edge so it fits snugly.

Cut off any excess cord.

Have fun!
---
Ready for even more dancing fun? Then join us online on October 16 for our "Little Ones Costume Dance Party" from 10-10:20 a.m. or 11-11:20 a.m. Our librarian DJs will play a selection of kid-friendly jams while leading you through some group dances. Ages birth to 5. To register, go to www.dbrl.org/dance-party.