Have you heard all the wonderful things Hoopla has to offer? First things first, it's free! All you need is a library card.
Hoopla allows you to stream and download audiobooks, comics, eBooks, movies, music and television shows. Here's some additional info:
Check out up to 15 items per month.
Read/watch/listen on the Hoopla app or via computer.
Movies and TV shows check out for 3 days; music albums for 7 days; eBooks, audiobooks and comics for 21 days.
And the best part — there is a Hoopla Kids option you can click for safe and easy searching for children's titles.

Below are some spooky Halloween eBooks and audiobooks sure to delight young readers.
eBooks:
---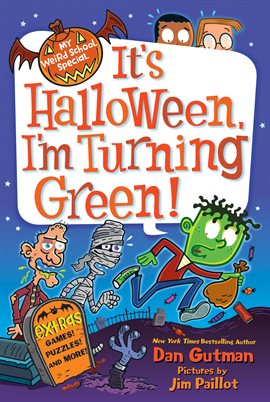 "It's Halloween, I'm Turning Green" By Dan Gutman
It's Halloween, and you know what that means! Candy! Costumes! More candy! What would happen if a kid ate a million hundred pounds of chocolate in one night? One thing's for sure — when A.J. and his friends from Ella Mentry School go trick-or-treating, it will be a Halloween to remember.
---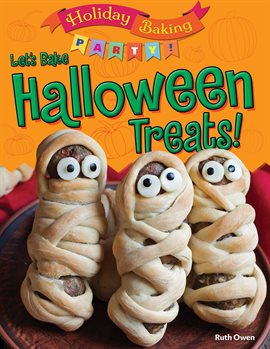 "Let's Bake Halloween Treats!" by Ruth Owen
Ghosts, witches, pumpkins and candy are great baking inspiration. This book is chock-full of themed Halloween recipes for young bakers to tackle during the spookiest time of the year.
---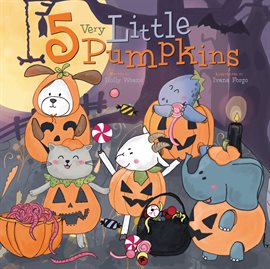 "5 Very Little Pumpkins" by Holly Weane
Join five adorable little pumpkins on their romp through their neighborhood in this silly rhyming story that celebrates all that is fun about Halloween: great friends, costumes, neighbors — and candy!
---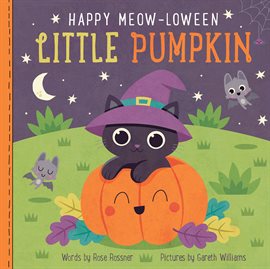 "Happy Meow-Loween Little Pumpkin" by Rose Rossner
Celebrate the spooky season with someone you love with a sweet and punderful Halloween board book! Filled with charming seasonal puns, adorable illustrations featuring jack-o'-lanterns, cute ghosts, witches and more, plus a heartwarming message families will want to read again and again.
---
Audiobooks:
---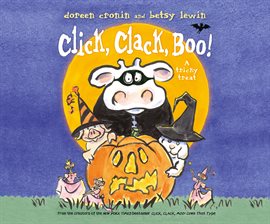 "Click, Clack, Boo!" by Doreen Cronin
Farmer Brown does not like Halloween. So he draws the shades, puts on his footy pajamas, and climbs into bed. But do you think the barnyard animals have any respect for a man in footy pajamas? No, they do not. For them, the Halloween party has just begun. And we all know these critters far prefer tricks over treats. There are big surprises in store for Farmer Brown!
---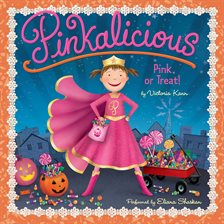 "Pinkalicious: Pink or Treat" by Victoria Kann
When a big storm shuts down all the power in Pinkville, Pinkalicious must turn into Pinkagirl to save Halloween!
---
"Flat Stanley and the Haunted House" by Jeff Brown
The Lambchops can't wait to be spooked at a Halloween party! Arthur is excited for the haunted house, and Stanley wants to show off his limbo moves. But when they see a bully picking on their friend at the party, the boys know that they have to help. Soon, Stanley comes up with a plan that is flat-out hilarious!
---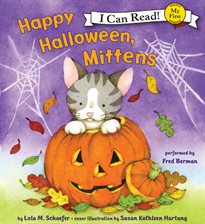 "Happy Halloween, Mittens" by Chip Schaefer
Nick is getting ready for Halloween, and Mittens wants to help. But the only thing he seems to be good at is making a mess — until Mittens finds his own way to contribute to the special night's spooky-good fun.
---