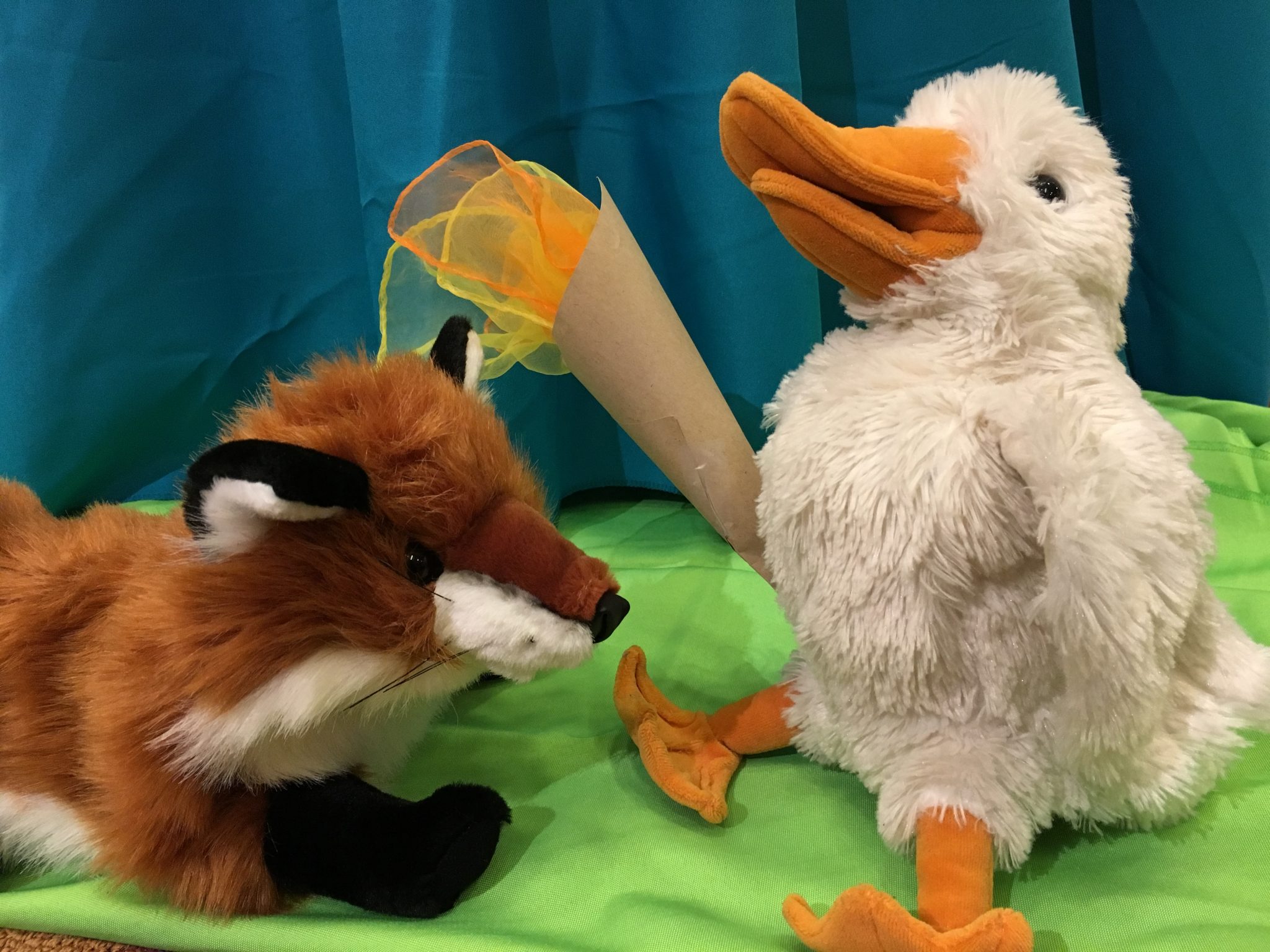 Meet Evie (EE-vee) the fox–our new Baby, Oh, Baby and Toddler Time mascot at the Columbia Public Library.
Evie loves to scurry and sprint near Webster's pond. She saw how much fun he had during story time, so she decided to join us! Webster the duck will be passing the torch to Evie at the end of December and will be collecting his retirement package. (He's taking a lump sum–largely in bills.)
Starting Thursday, January 4, Evie will be working full-time at the library, and she even has a new song!  Below are the lyrics. Feel free to practice them with your little one at home.
Evie Scampers
Evie scampers
up and down.
She wears a smile,
not a frown.
She flips her tail,
no time to doze.
It's story time,
and off she goes.