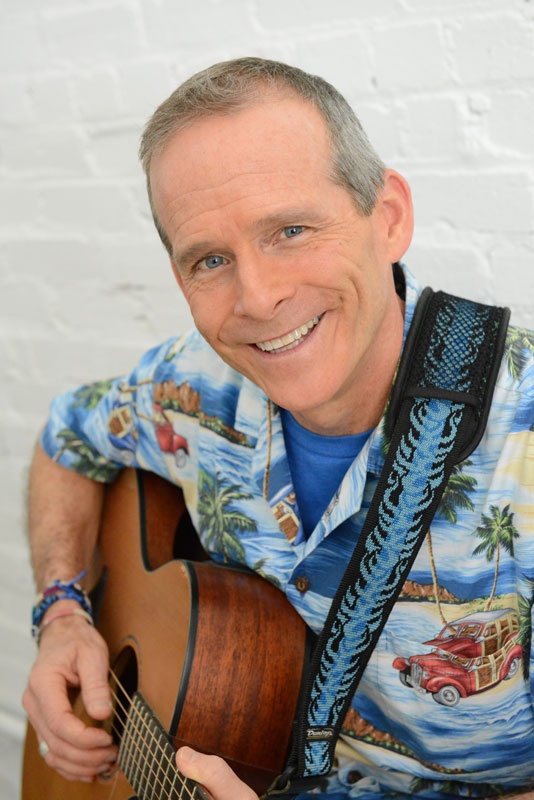 DBRL and the Stephens Lake Amphitheater Concert Series are pleased to present Jim Cosgrove & The Hiccups on Thursday, May 2 from 6-7 pm. The event, which will be held at the Stephens Lake Park Amphitheater at 100 Old Hwy 63, is for families and children of all ages.
Affectionately known as "Mr. Stinky Feet" by his fans, Cosgrove has performed over 3500 shows throughout both North America and Europe. Upbeat and interactive, Cosgrove's shows are truly a family affair. His wife, Jeni, manages the business, while their two daughters serve as the road crew and sometimes appear with their father on stage.
An award-winning musician and performer, Cosgrove is also a motivational speaker and the author of "Everybody Gets Stinky Feet," a collection of essays compiled from a parenting column he wrote for the Kansas City Star. Together, Jim and Jeni co-founded Jiggle Jam, once billed as the nation's largest independent family music festival from 2007-2013.
In case of rain, the concert will be held at the library.
Learn more about Cosgrove and his shows, as well as view his awesome "Rockin' The Library" video at jimcosgrove.com.
Visit DBRL to check out Jim Cosgrove music CDs!