This summer has flown by! How is it already August? But have no fear, there's still some time before the kids head back to school. If you're planning a family vacation or staycation to wrap up your summer, then check out these books to prepare your kids and build excitement for the upcoming adventure!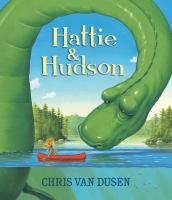 "Hattie and Hudson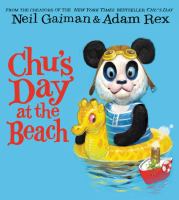 " by Chris Van Dusen
Hattie enjoys a day at the lake and makes an unexpected friend. Next time you're at the lake, you might just wonder what magic lay beneath the surface. 
"Chu's Day at the Beach" by Neil Gaiman and Adam Rex
Follow Chu and his family on their trip to the beach! All goes awry when Chu has a big sneeze and breaks the sea. Will he and the other beachgoers be able to fix it? 
"Fergus Barnaby Goes on Vacation
" by David Barrow
Packing is my least favorite part of vacation. I always forget something. Fergus also has a hard time and must run around his apartment building gathering the items he needs for his trip. 
"Harry and Clare's Amazing Staycation" by Ted Staunton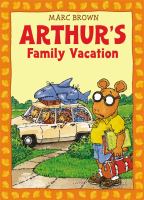 Staying home can sometimes take you the farthest distance. Harry and Clare use their imaginations to travel to Mars and fight pirates, all while navigating sibling dynamics. 
"Arthur's Family Vacation" by Marc Brown
Sometimes things don't go as planned, and that's ok! See how Arthur learns to make the best of a bad situation. 
You can check out these and the following titles about vacation at your local DBRL branch:
Enjoy the rest of your summer!