Since it's that spooky time of year, I've decided to show you how to make some kawaii (cute!) monsters. I think I could doodle monsters all day long, but I've just included some of my favorites.
All you need to get started is a pen and some paper. I did my doodles in black and white, but feel free to color your little critters.
Floating ghost:
Start with the cute little face, and then add a half circle shape on top. Add two little arms and a scalloped bottom like a cloud, and he's ready to take flight.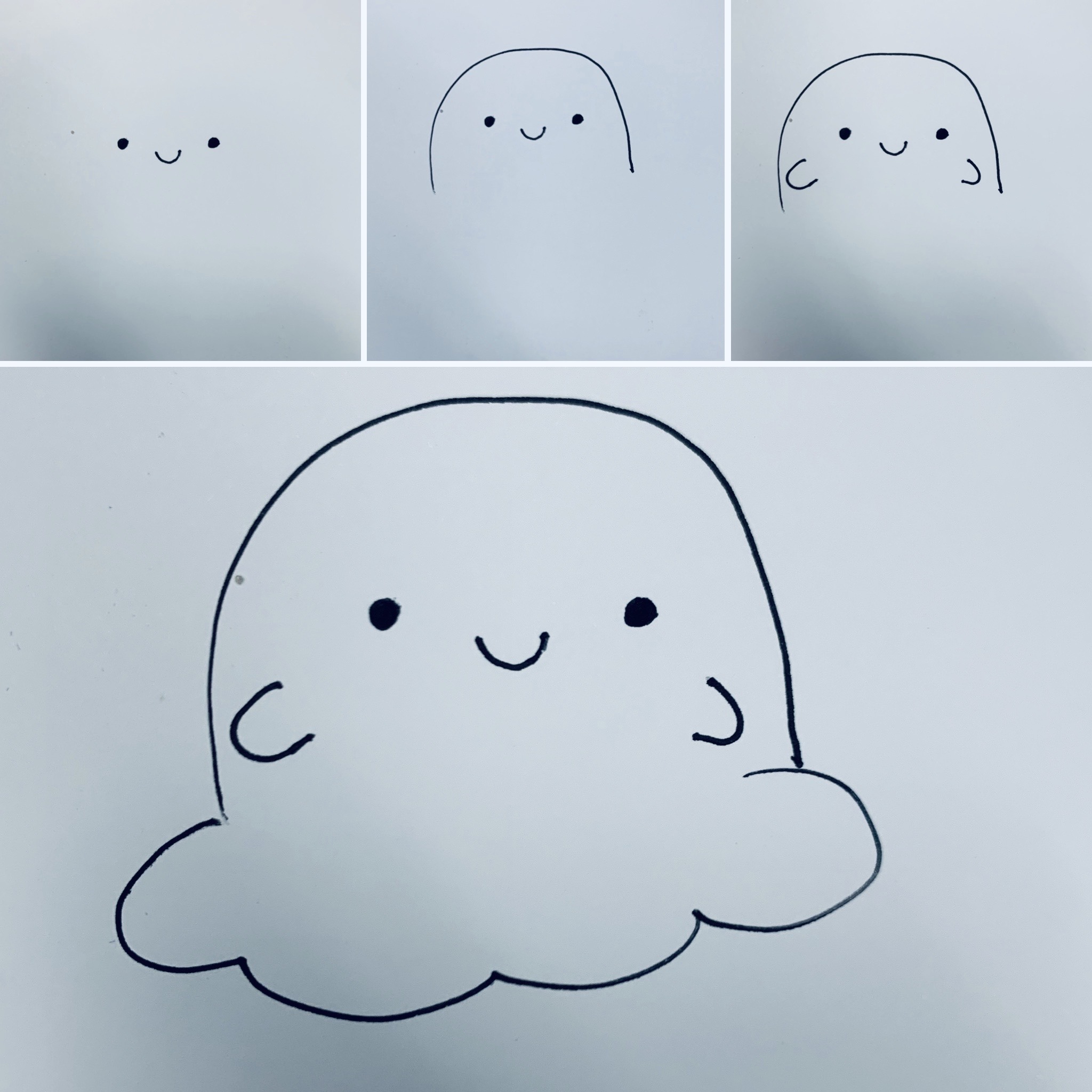 The monster has eyes:
The more eyes the better! I started with frog-like eyes and a cute little mouth. Draw an oblong body with arms, stick legs and feet. Finish by adding as many antenni eyes as you like.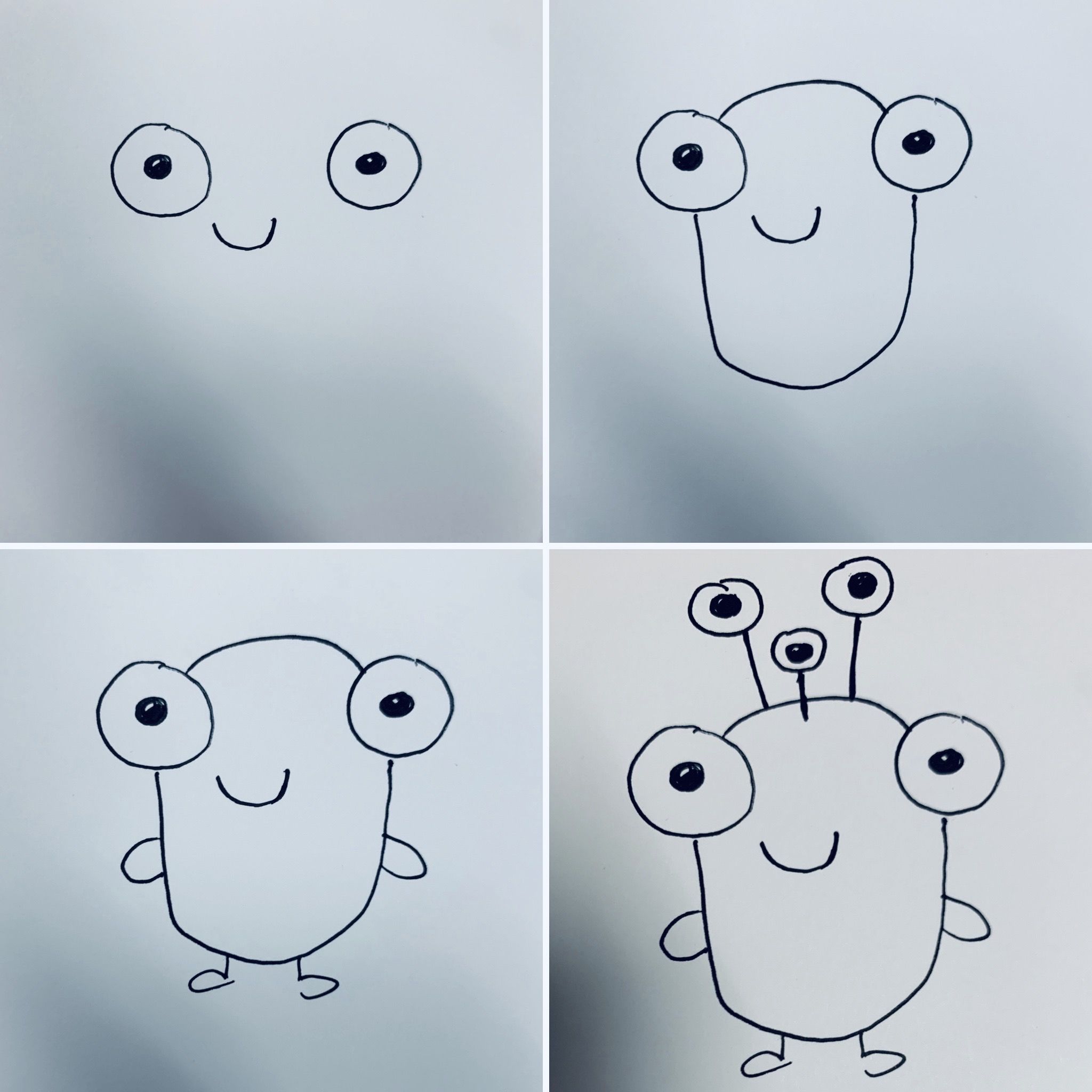 Shape mutants:
You can make your own unique monster by just adding eyes, a mouth, arms, feet and antenni. Have fun and get creative!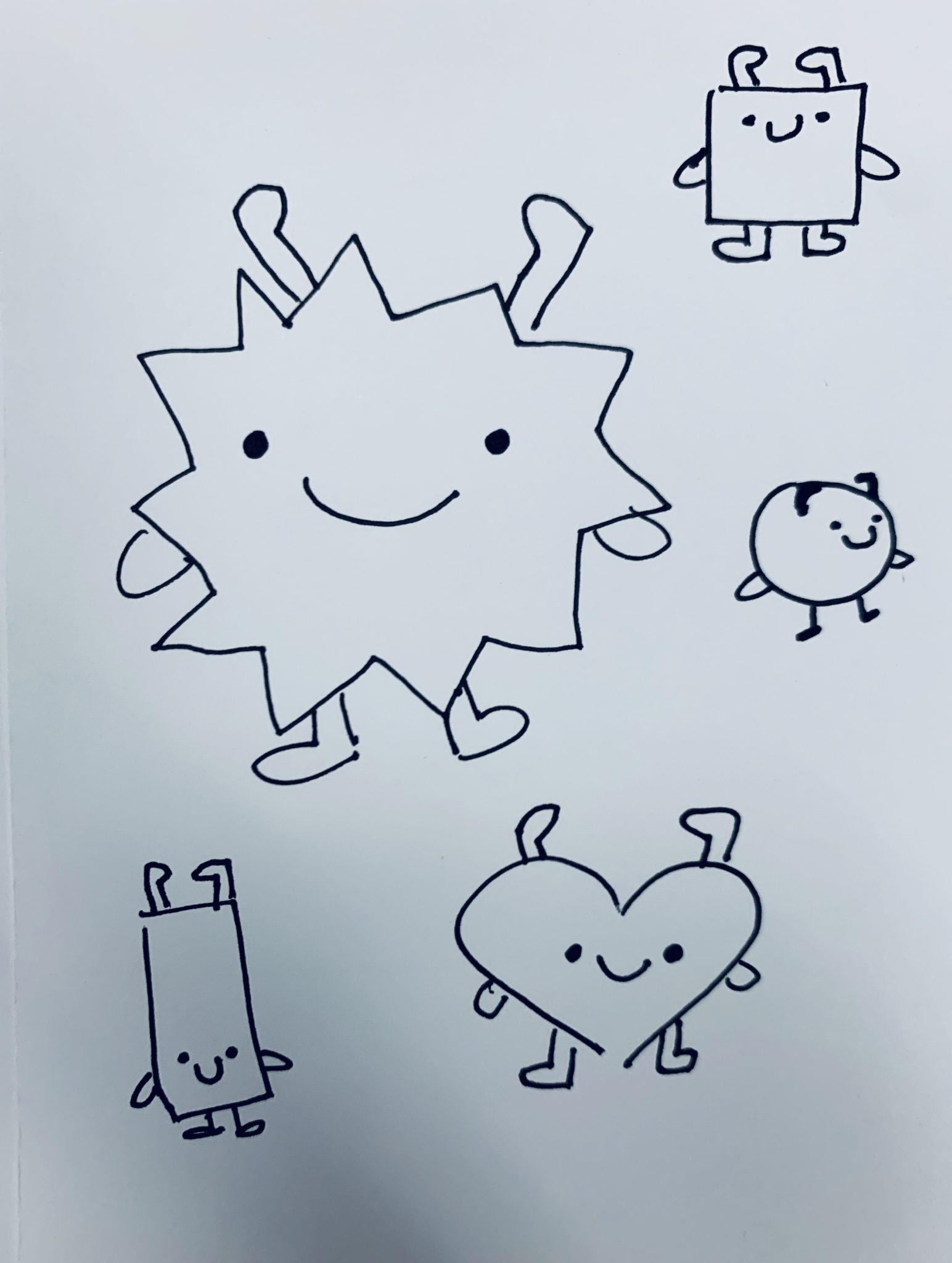 If you have been following my blogs, you know that I love to doodle! One of my last blogs was about drawing kawaii animals. After reading my blog, one of our patrons got inspired to take it a step further.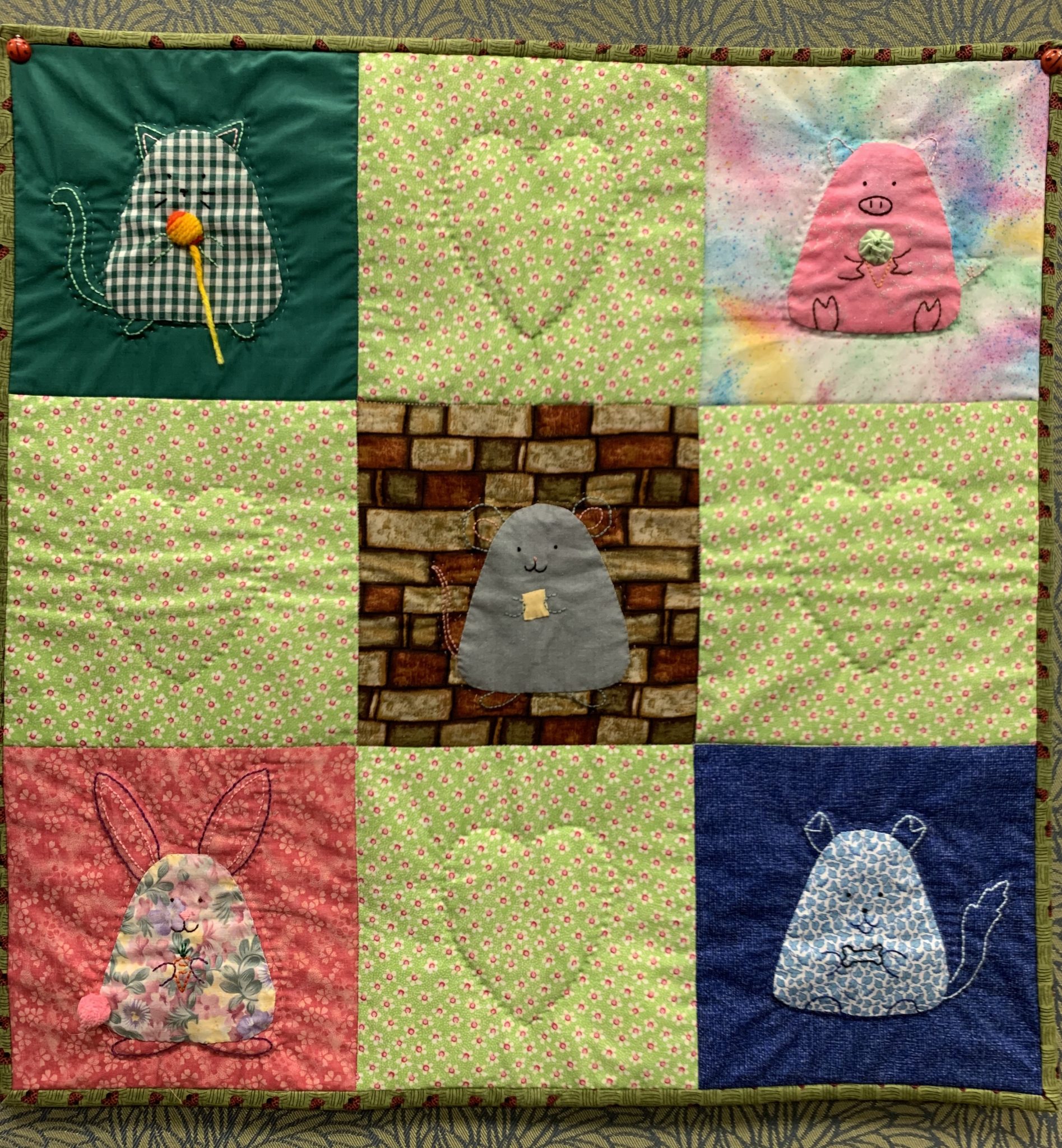 Lynn Hill created a handmade quilt using my kawaii animals as a template. The animal shapes are hand-appliqued, as are a few special details like the mouse's cheese and the piggy's ice cream scoop. Other details are hand-embroidered. Some of the elements she sewed by machine, but many of the details were done by hand. She has been learning to applique using Creativebug tutorials and Zooming with a quilting buddy.
It's so exciting to see folks doing fun things with our resources! Remember, if you have some artwork you have created from our blogs or library resources, we'd love to see them! Just email us at kids@dbrl.org.