In a few weeks, the 62nd annual Grammy Awards will recognize some of the biggest names in the music industry and give out awards to people you've probably heard of and whose songs you've probably heard in any number of places. But what about the artists who never won a Grammy and who never became household names, but, nevertheless, were influential pioneers who helped shape the history of music?
Here are a few children's books that highlight lesser-known musical trailblazers: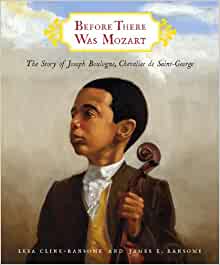 "Before There Was Mozart: The Story of Joseph Boulogne, Chevalier de Saint-George," written by Lesa Cline-Ransome, illustrated by James E. Ransome
Joseph Boulogne was born in the West Indies in 1739, the son of a wealthy French plantation owner and his slave, Nanon. He began playing violin at an early age and eventually moved to Paris, where he rose through the ranks of the music world as an esteemed player, composer and conductor. Racial prejudice made it impossible for Joseph, the son of a Black woman, to fit comfortably into his father's world of wealth and privilege, but he could turn his feelings of alienation into music that moved and inspired. One of his young admirers was none other than Wolfgang Amadeus Mozart, and, for a while, the two of them played to packed houses on alternating nights in the same theater!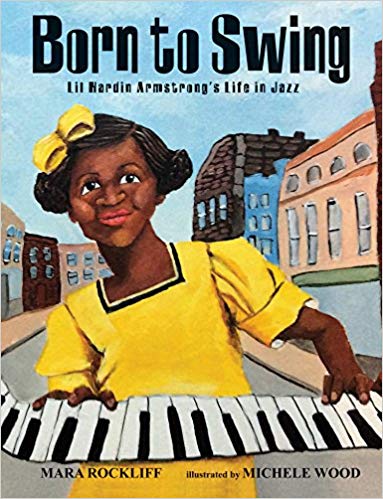 "Born to Swing," written by Mara Rockliff, illustrated by Michele Wood
Growing up in Memphis, and then Chicago, in the early 1900s, Lil (short for Lillian) Hardin was exposed to the sounds of the blues and jazz as a little girl and began to play organ and piano any chance she could. In her 20s, at a time when women were only taken seriously as vocalists, she became the first female piano player for The New Orleans Creole Jazz Band. She eventually begin writing and arranging on her own music with her husband, Louis Armstrong, who became a world-famous jazz trumpeter. Lil's songs have been performed by Aretha Franklin, Ray Charles, Ringo Starr and many others.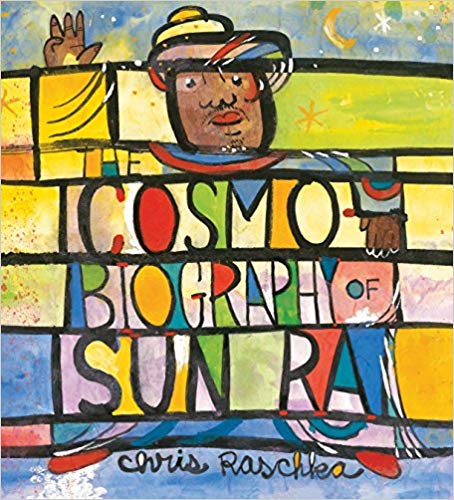 "The Cosmo-biography of Sun Ra," written and illustrated by Christopher Raschka
Another, more far-out jazz pioneer was born named Herman Blount in 1914 but soon become known as Sun Ra. By the time he was in high school, he was already a gifted pianist, arranger and composer and was leading his own ensemble. He told people he came from Saturn, and he and his large group, the Arkestra, wore colorful robes, flowing silk scarves and crowns and headpieces inspired by Egyptian pharaohs and outer space. Over his long career, Sun Ra created a vast catalog of music that ranges from swinging to soulful to spacey to wild and chaotic, sometimes all within the same song.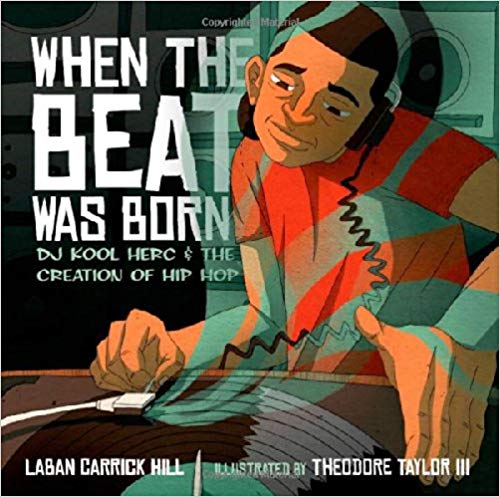 "When the Beat Was Born: DJ Kool Herc and the Creation of Hip Hop," written by Laban Carrick Hill, illustrated by Theodore Taylor III
In New York in the 1970s, a teenager named Clive and his sister started throwing parties all over the Bronx, where he would perform as DJ Kool Herc and spin records for the neighborhood kids.  Herc would use two turntables to create extended drum breaks for the dancers in the audience. During these breaks, he would call out the names of his friends, compliment the dancers and eventually invite his friends onstage to rap over the beats. This was the beginning of what we now know as hip hop, which would dominate the culture and airwaves for decades to come.