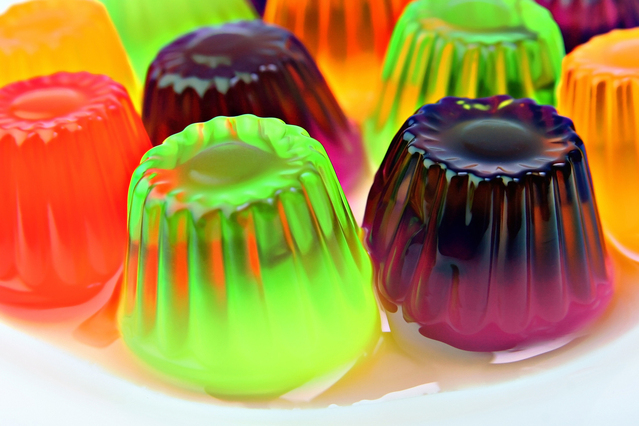 Today is National Eat Your Jello Day! Yep. It's a thing! Eating jello is of course incredibly enjoyable, but did you know there are all kinds of other fun things to do with jello? One of my favorite things about jello is the way it feels, which makes it great for sensory activities. If you want a fun and easy experience for little one, try making a jello sensory bin.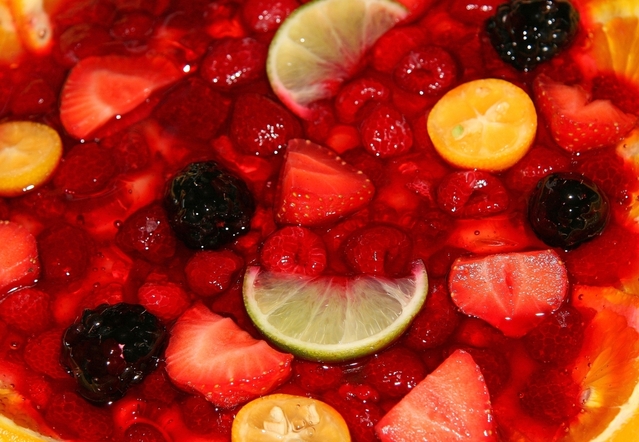 Make some batches of jello, following the instructions on the box. If you use different colors and flavors, it will add to the fun.
Put all your jello in a bin. A clean dish tub works great for this.
Throw in some partially frozen fruit. This will create various textures and temperatures for your child, as well as providing a tasty addition to the snack.
Set your kiddo up next to the bin, and watch the sensory fun happen!
For another fun sensory bin, try making jello soap foam. Alas, this one isn't edible, so it might be best to do this with older kids. All you need is a bin, some dish soap and, of course, jello!
Put 1/2 cup of warm water in a cup.
Add 2 tablespoons of jello mix, and stir until dissolved.
Add 2 tablespoons of dish soap and stir.
Pour the whole thing in a blender or food processor and mix it about one minute–till you get lots of bubbles!
Repeat steps 1-4 with other flavors and colors.
Pour your jello foam into a large bin and let the fun begin!
For pictures and examples, check out these blog posts by jello-loving moms! This one for the fruit sensory bin, and this one for the soap foam.