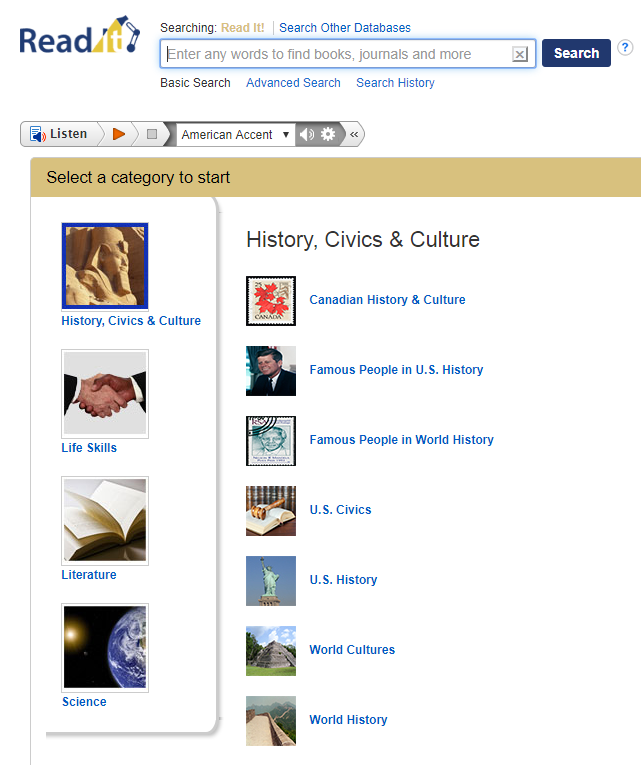 One of the perks of your library card is access to all the digital resources that we have to offer, and DBRL has over 70 online resources for all ages. We've recently acquired a cool new online tool called Read It! Geared toward middle and high school students, this resource provides basic knowledge on a wide variety of topics.
While Read It! is great for anyone looking to learn more about topics like U.S. history, world civilizations and science, it is particularly helpful for English language learners. The articles are short and concise, and you can use the "listen" feature to hear the article read out loud. There's also an option to translate the article into 34 different languages!
Ready to explore this database and learn something new? Then click here to give Read It! a try. Happy Reading!