Do you love robotics, electronics, engineering and coding? If so, check out the newest library STEAM Kit: Cubelets!
What are Cubelets?
Cubelets are robotic blocks that you can snap together to form different types of robots. They are simple enough that a four-year-old can play with them but complex enough that teens enjoy tinkering with them too. Making robots with the Cubelets blocks is easy, intuitive and a lot of fun! Every Cubelets robot needs a sense block (black), an action block (clear) and a battery block (dark blue). The battery block has an on-off switch; make sure it's on before you start to play. Just snap these blocks together and you've built a robot!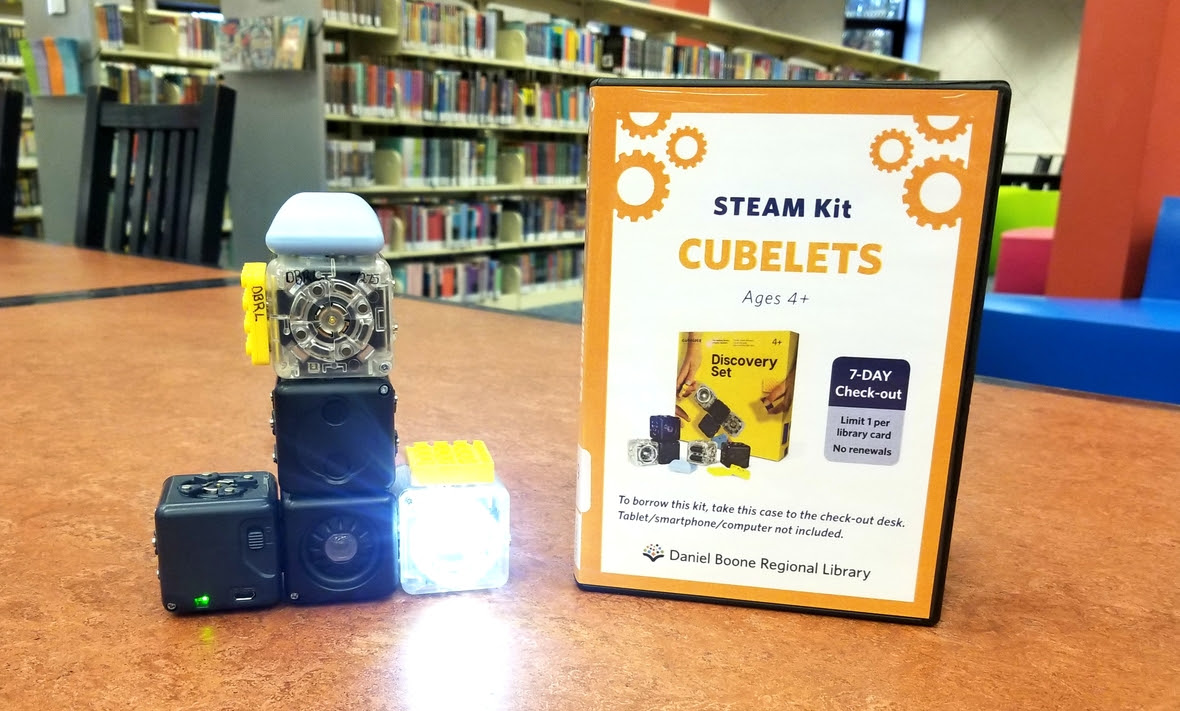 Older kids can download the apps for even more fun!

Cubelets App (Beginner)
The Cubelets App is your portal to new ways of playing with Cubelets using a remote control or "personality swap." Available for Android 4.4 (KitKat) or newer, including Fire OS versions and iOS 9 or newer.

Cubelets Blockly (Advanced)
Use Cubelets Blockly to learn how to program your own robots. Create countless new robots and behaviors with the parallel programming. Available for Bluetooth-enabled Mac, PC (Windows 10) or iPad (iOS 9 or newer).
Inspired to give Cubelets a try?
Check one out
from your library or bookmobile!