One of the easiest crafts to make at home is a paper bag puppet. All you need is a paper bag and a writing utensil! Take care that the mouth of the puppet is where the folded bag meets the side. Your puppet can be simple, with only a face, or you can decorate it with materials from around the house.
If you make more than one, your puppets can get into all sorts of fun together!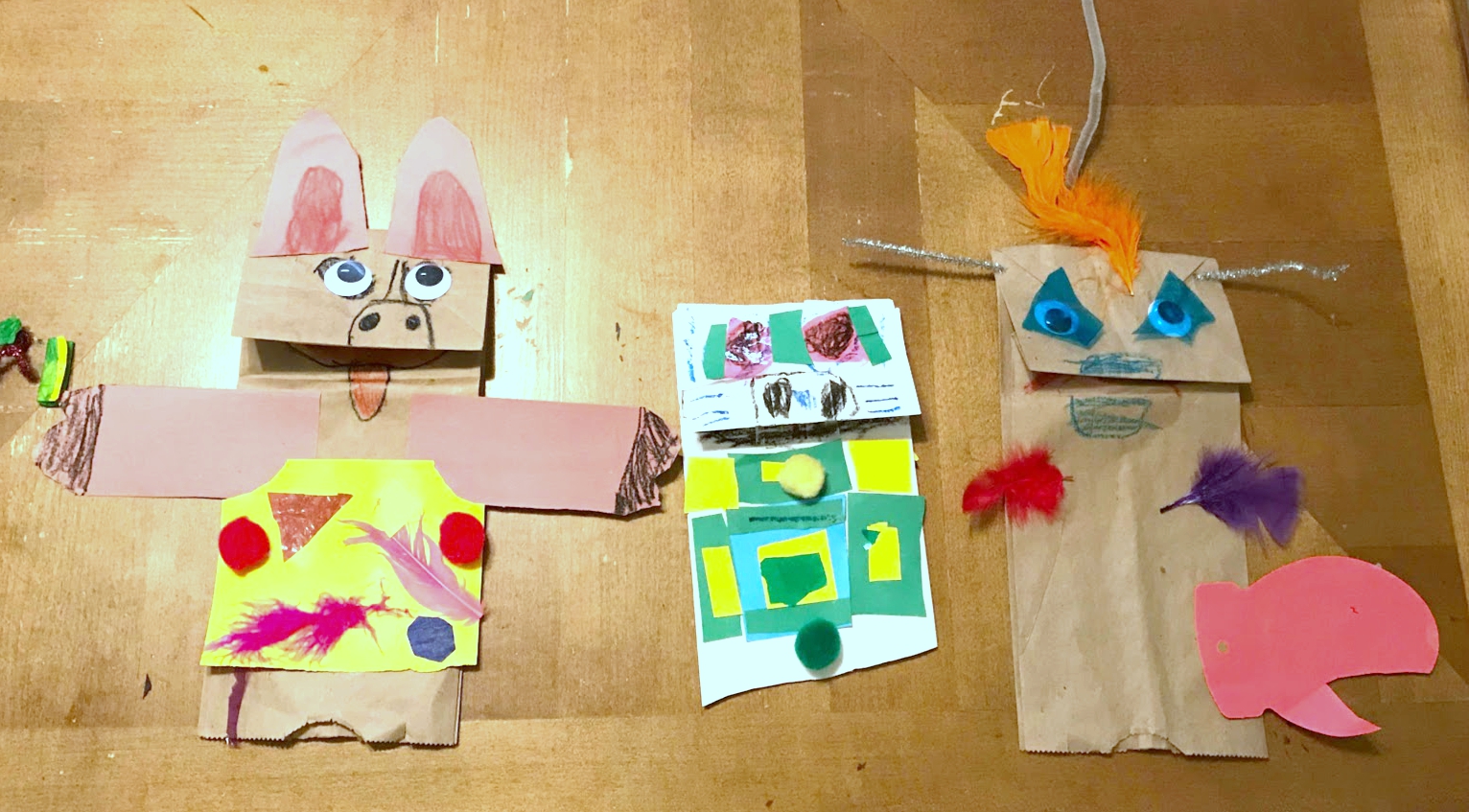 What would happen if your puppets:
Went on an adventure around your house?
Got mad at each other?
Put on a dance party?
Performed a silly version of "The Wheels on the Bus"?
Act this rhyme out with your new puppet!
Puppet Friends Up
Puppet friends up,

Puppet friends down,

Puppet friends dancing all around town.

Dance 'em on your shirt,

Dance 'em on your head,

Dance 'em on your knees,

And tuck 'em into bed.
The options are endless on how to interact with your puppet. Have fun with your new friend! Feel free to post a picture of your new friend and their adventures, and don't forget to tag the library at #dbrlkids.