Kids love potty humor (but who doesn't, really?). As soon as they learn to talk, they realize how funny it is to talk about pee and poop and farts. In my family, we have to try not to laugh too much at my four-year-old niece's jokes about bodily functions just so she knows that it's not appropriate to talk that way at the dinner table or in other social situations. But when toddlers are in the midst of potty training, it's important to treat the issue with a light touch and a sense of humor, both so that they don't feel too much pressure to be perfect and so that this important transitional stage doesn't feel too scary or strange. There are many potty training books at the library to choose from, but I want to highlight the funniest and silliest (and sometimes totally absurd) ones that will give kids and parents something to laugh about as they navigate a sometimes difficult and emotionally-fraught process.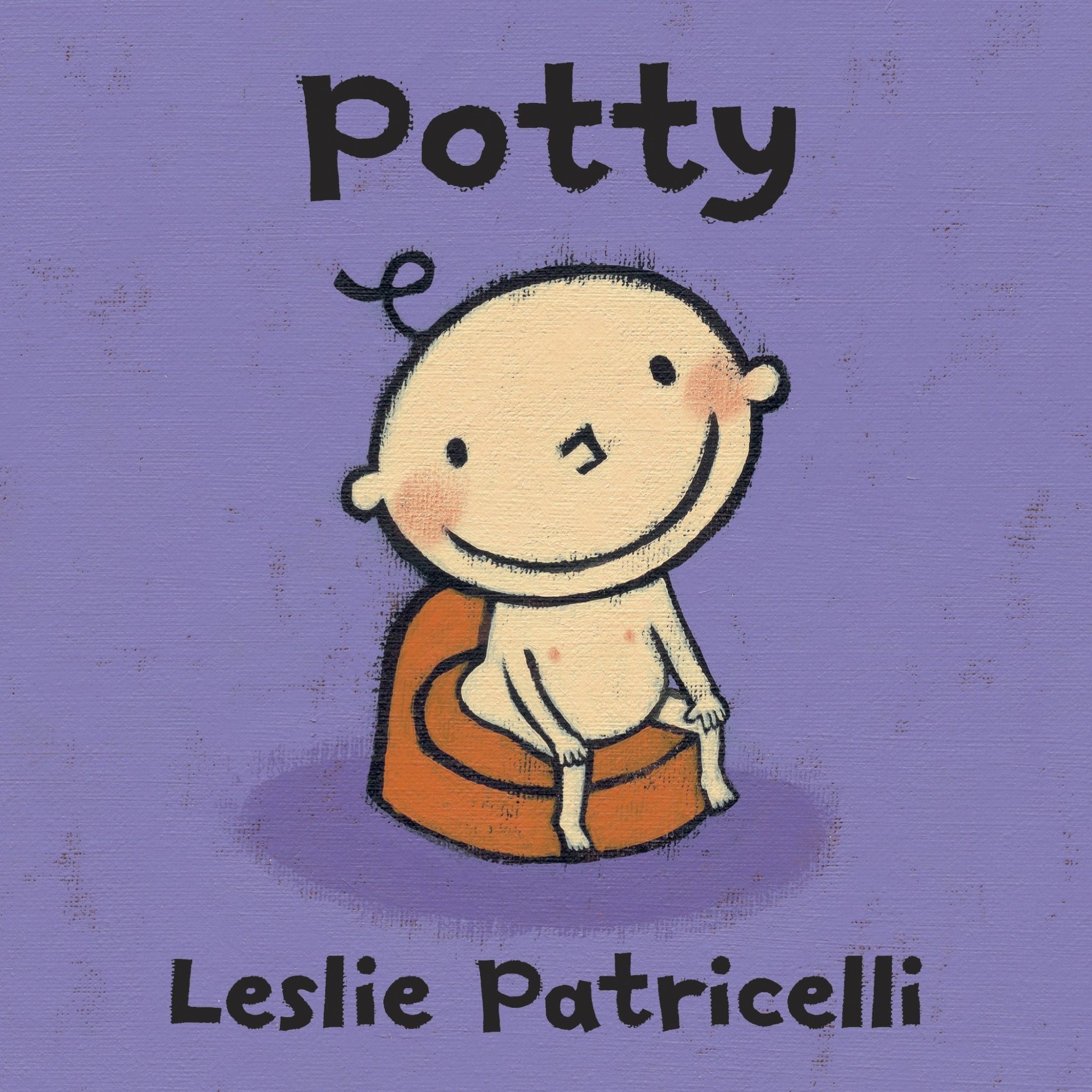 "Potty" by Leslie Patricelli is a cute, simple story of a toddler who really has to go! But where should they go? In their diaper? In the litter box, where the cat goes? Outside, where the dog goes? Or maybe in their potty?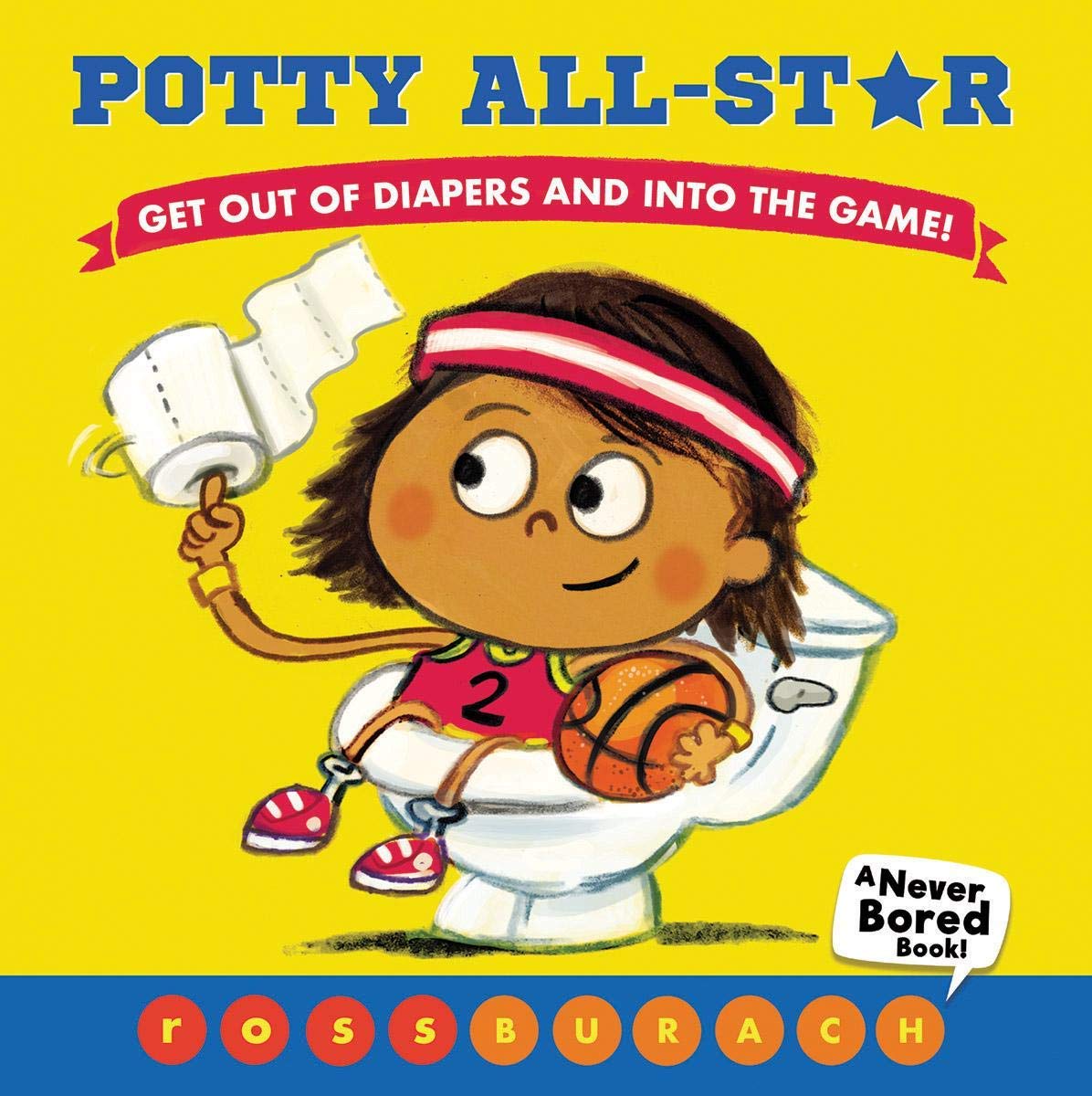 For little ones who like sports metaphors, "Potty All-Star: Get Out of Diapers and Into the Game" by Ross Burach turns potty training into the equivalent of a championship basketball game. And kids are reminded that after you "swish" it into the toilet, you should be sure you wash your hands before you high-five your fans!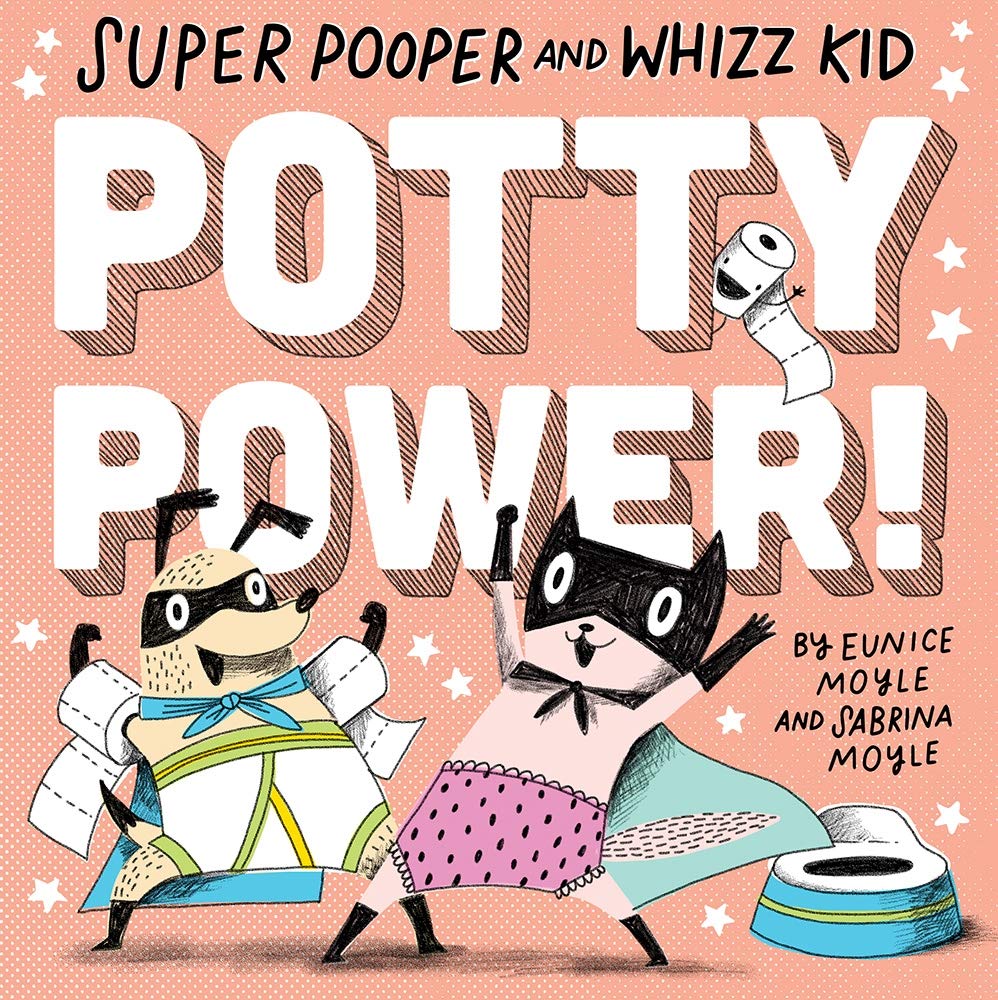 "Super Pooper and Whizz Kid: Potty Power" by Eunice Moyle and "Even Superheroes Use the Potty" by Sara Crow both feature superheroes extolling the virtues of using the potty. Super Pooper and Whizz Kid are a dog and cat team who are very cute and will show kids how to be a "Pooperhero!"
"I Need a W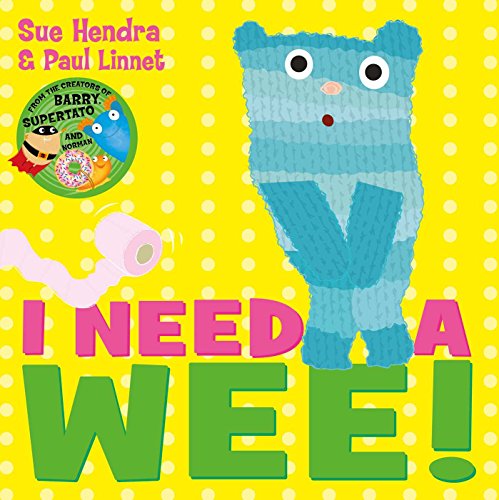 ee" by Sue Hendra and Paul Linnet and "The Prince and the Pee" by Greg Gormley are both picture books about characters who really, really have to pee, which lead both of them on wild adventures in the search of a proper place to go in peace.
One of the strangest and most absurdly funny potty books I've seen is "The Saddest Toilet in the World" by Sam Apple. It's the story of a little boy named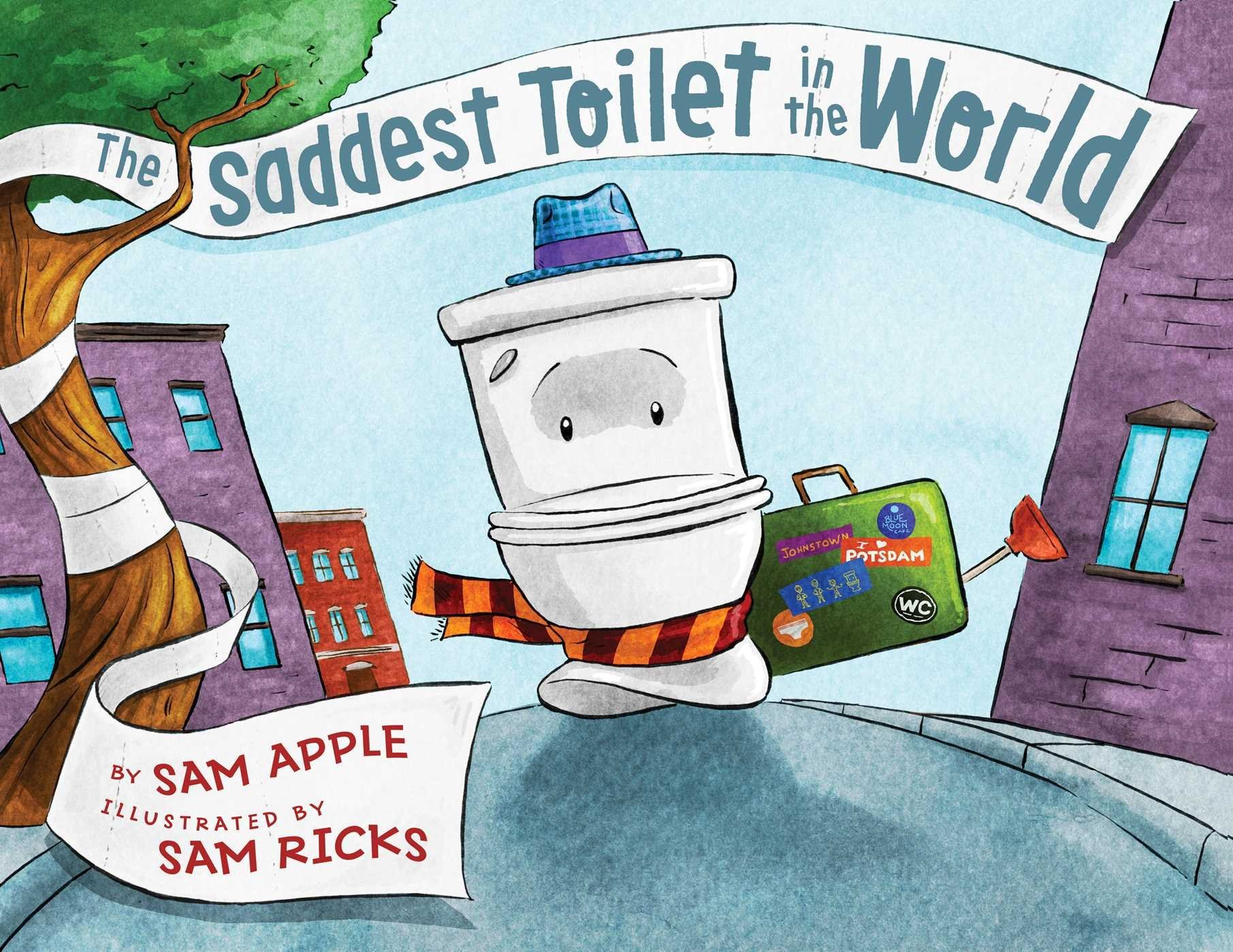 Danny and his talking toilet. When Danny no longer wants to sit on the toilet, the toilet's feelings are hurt and he decides to pack his things and go. Danny soon changes his mind and searches through the streets of New York City for his toilet friend until they are reunited on the subway and live happily ever after. Pretty weird, right?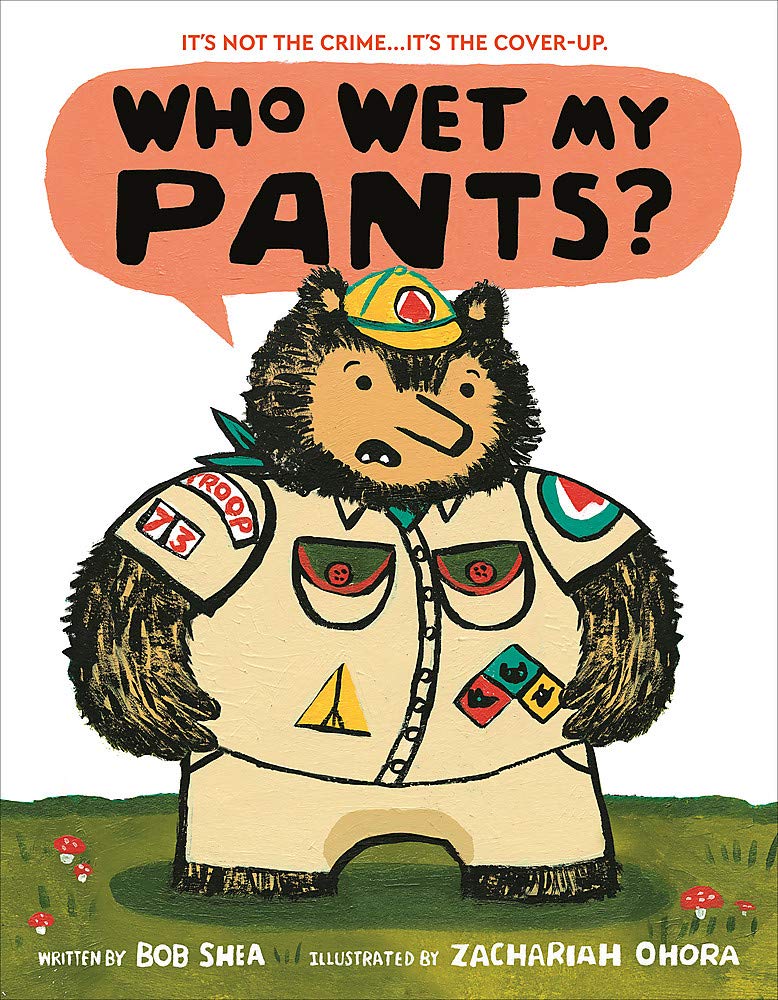 And finally, "Who Wet My Pants?" by Bob Shea is the story of Reuben, a boy scout, and also a bear, who has kindly bought donuts for his entire scout troop. But when he arrives at the campsite, everyone notices that his pants are wet, and it looks as though he's had an accident. Reuben insists, though, that someone else has wet his pants, and he wants to get to the bottom of this mystery. The author makes clear on the book jacket that this "isn't a potty-training book," but a very funny "story about embarrassment and anger, empathy and acceptance, and ultimately…forgiveness."