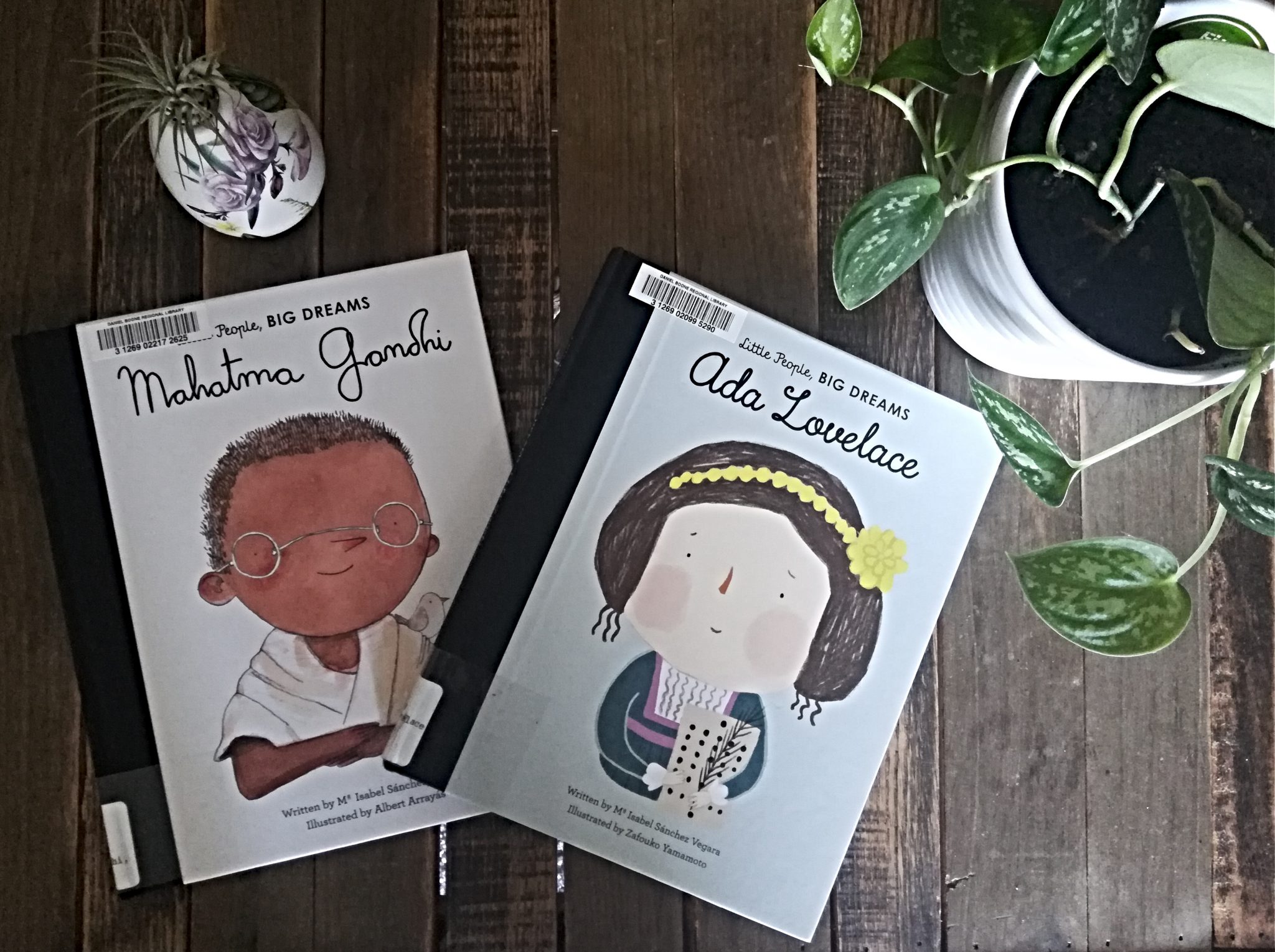 Books provide windows into the lives and worlds of others, so what better genre to provide that experience than memoirs and biographies? Finding accessible and approachable biographies for younger children can be a bit tricky, however. Tough topics, unfamiliar dates in history and text-heavy pages pose big barriers for young people to comprehend and learn. Thanks to Isabel Sanchez Vegara, author of the Little People, Big Dreams biography series, showcasing role models and world changers has never been easier!
Isabel began her quest to write this series in order to provide quality learning experiences for her nieces.
"I had discovered a ton of great children's books for my oldest nephew Ernest; full of brave, enthusiastic boys ready to conquer the world. But these sorts of books didn't seem to exist for little girls and so I thought to myself, wouldn't it be great to change that? I wanted to show Alba and Claudia some real female characters who had had the determination to believe in their dreams and make these dreams a reality."
Check out more of the author interview here. Although the series was originally inspired to focus on female leaders and innovators, it has since spread its wings to include male movers and shakers.
So, what sets this children's biography series apart from the rest?
The Illustrations
While Isabel carefully researches and crafts the written elements of the series, she also is mindful of the visual impact it will have in teaching and appealing to her young audience. Though the books possess a cohesive theme, individual illustrators are selected for each publication. Vegara claims, "These books would be nothing without the extraordinary talent of all the illustrators I work with. To me, finding the right illustrator—someone who brings each character to life—is a very important part of the process (and it's lots of fun!)" Continue reading about Isabel's creative process here.

The Length
Each book feels like a typical picture book and is written to work as a read aloud. Caregivers will enjoy sharing stories of their favorite heroes in a short time frame with their littles. "Bigger" littles will enjoy thumbing through the pages, carefully digesting the exquisite pictures and diving into a new, inspiring story. Little People, Big Dreams provides historical and cultural lessons without overwhelming young readers with length and breadth. Each story starts with the person of interest as a young person, making it even more approachable and interesting for little learners. This series has expanded to include some board books as well!
Additional Information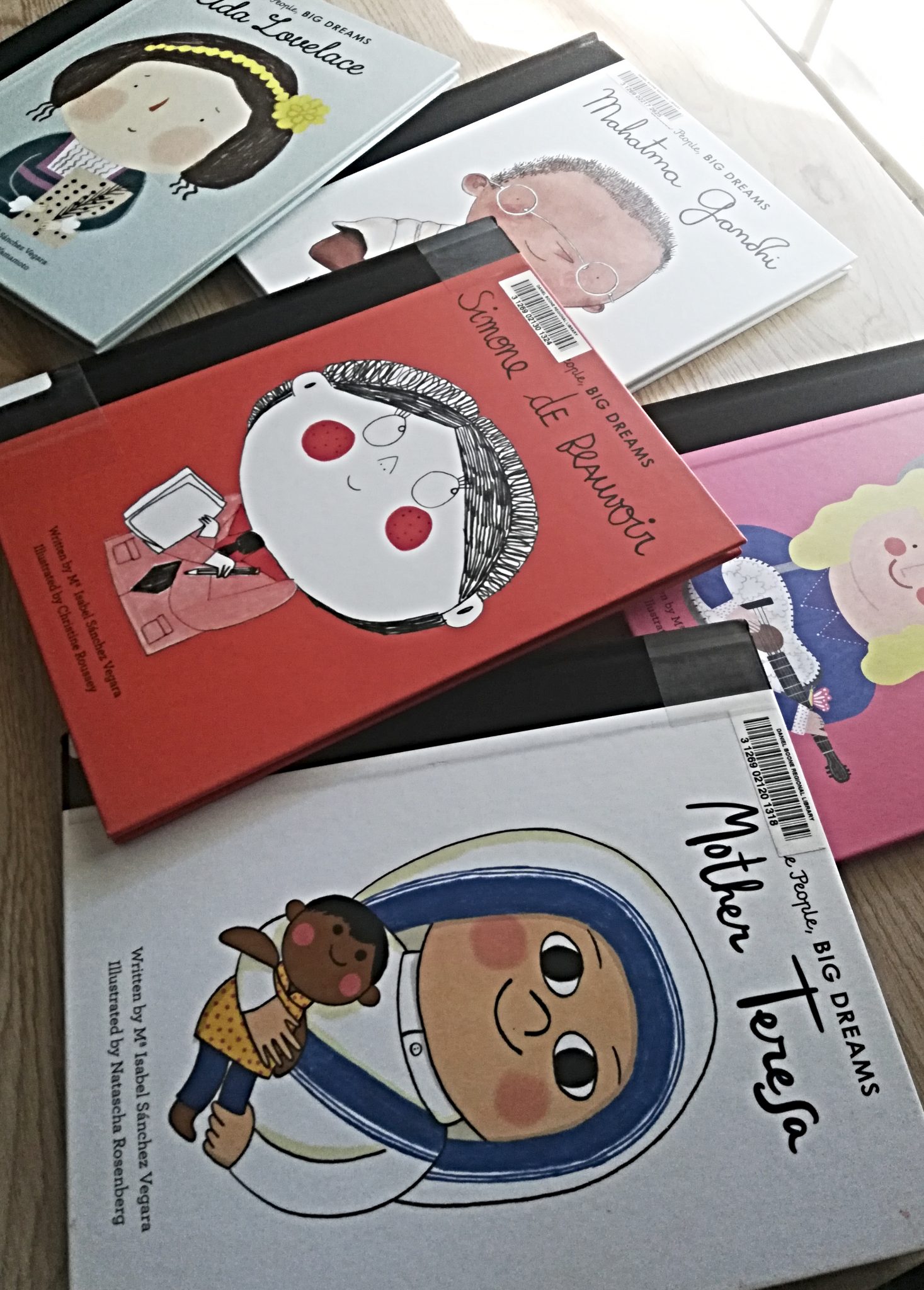 I was already sold on the series upon initially finding the book highlighting David Bowie—how awesome!  However, the additional information section at the back of each book takes what is already a great resource and perfects it. The last few pages of each book display a timeline highlighting the person of interest's life and achievements, alongside a list of additional resources to check out. Adding these few pages allows for these books to appeal to older readers who are in the beginning stages of learning how to research and write informative essays.
Since debuting in 2014, Little People, Big Dreams has grown into an inclusive, broad, informative series that is a must for younger and older readers. I highly encourage checking out our catalog and placing some on hold for your little. Inspiring your kids to learn about their role models and encouraging their dreams has never been easier!