Hi! I'm Jessica, and normally, in a pre-COVID-19 world, I was in charge of finding iPad apps for the kiosks in the Children's Services areas at our branches. Unfortunately, we live in a minimal-touch world right now, so, instead of switching out the apps like I normally would, I decided I would list out a couple of my favorite STEAM apps for iPads so you can play fun, STEAM-themed games at home!
I tried to include both paid apps and free apps from our library iPads. This is not a paid promotion; these are resources that come directly from library usage.
STEAM Apps for iPads
---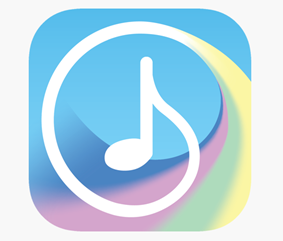 Composer's Sketchpad by Alexei Baboulevitch
Click here to find it in the App Store: $3.99 (though it does take some trial and error)
Intended age range: 4+
The Composer's Sketchpad has been one of my favorite apps to offer kids. It allows them to try out different instruments, compose music, save their work and make edits later. No musical experience is required! It allows kids to try things out for themselves, experiment with sound and share their work.
Of my recommendations today, this one is the hardest to engage with at first. It's got a little bit of a learning curve, but once kids have mastered the basics, it's really fun to jump right in and create!
---
Jet's Bot Builder: Robot Games by PBS KIDS
Click here to find it in the App Store: Free!
Intended age range: 4+
Jet's Bot Builder is fun because it combines machine building with smaller mini-games. Kids experiment with different modifications to their robot to solve obstacles. There is adventure, problem-solving, building and exploring! Better yet, PBS also has a desktop version of this game, so kids can play on a computer without downloading the app. Find that version of the game here!
---
Sago Mini Space Explorer by Sago Mini

Click here to find it in the App Store: $3.99
Intended Age Range: 4+ (great for the younger crowd)
Sago Mini Space Explorer is great for introducing apps to kids. It is a tap, drag and explore adventure. It emphasizes motor skills, curiosity and interactive play. There is no reading. Kids move their little explorer, Harvey the dog, through space and interact with stars, planets and Harvey's friends. The game is open-world, meaning that there is no story to follow, and kids can explore the space and interact with whatever they want.
---
Sound Rebound by Exploratorium

Click here to find it in the App Store: Free!
Intended Age Range: 4+
Sound Rebound uses shape art to create sound. If you've ever played Cut the Rope, Sound Rebound is similar in that it drops a small ball from the top of the screen to interact with the user's shape creation. Different colors have different sounds. As the ball bounces between shapes and moves through the piece, it creates different sounds as it drops, bounces and moves. It sounds like a lot to take in, but the game comes with a tutorial at the beginning and several premade designs to experiment with before jumping straight in to create in the "blank slate" feature.
---
Toca Robot Lab by Toca Boca AB
Click here to find it in the App Store: $3.99
Intended Age Range: 4+
Toca Robot Lab lets kids create their own robot and then take that robot through obstacle courses. Kids design their own robot using scrap parts. There are countless options to choose from for building your robot! The objective is to build a robot, take the robot through the testing course and collect stars. It's a very simple and to the point game and easy for kids to pick up on the spot.
---