Halloween may be over, but as temperatures continue to drop, it's never a bad idea to stay inside and read something eerie, mysterious and magical. "The House with a Clock in Its Walls," by John Bellairs is a great combination of all three. The book centers on Lewis Barnavelt, a young orphan who moves to the quaint town of New Zebedee, Michigan to live with his uncle Jonathan, whom he's never met. To Lewis's surprise, Jonathan and his next-door neighbor and best friend, Mrs. Zimmermann, both turn out to be witches (though Jonathan prefers "warlock" and Mrs. Zimmermann prefers "enchantrix"). Jonathan and Mrs. Zimmermann only use their magic for good, but as Lewis begins to dabble in magic himself (mostly as a means of impressing his new friend, Tarby), he unwittingly resurrects the nefarious witch, Selenna Izard, former owner of Jonathan's giant house and wife of the powerful black magician, Isaac Izard.
Soon, Lewis's new makeshift family discovers that the ticking they've been hearing within the walls of the house is a magic clock made by Isaac, before he died,  that will eventually bring about the end of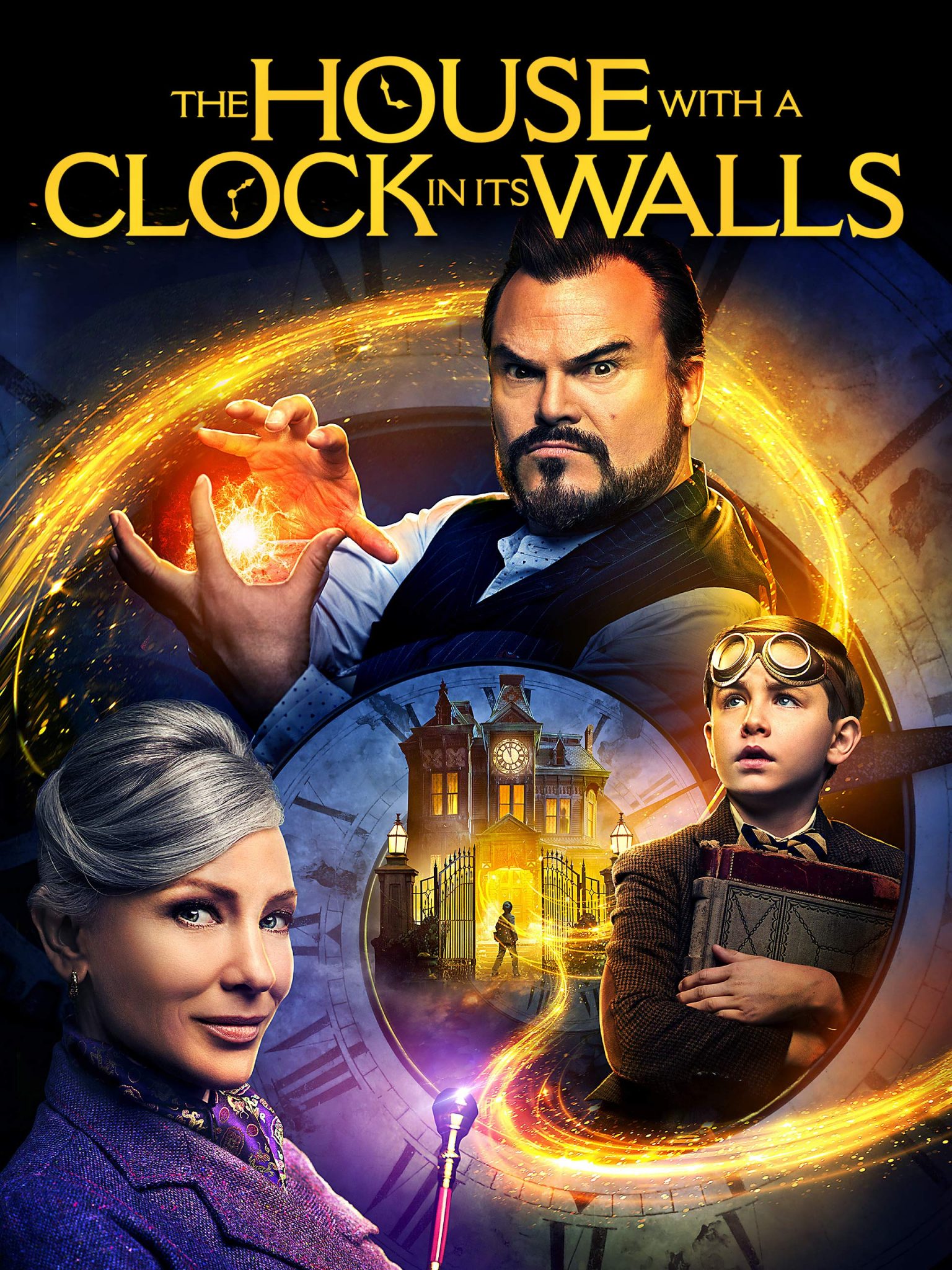 humankind. Now they must find the elusive clock before the undead Selenna does and find a way to destroy it and break Isaac's spell. "The House with a Clock in Its Walls" also features beautiful illustrations by the legendary Edward Gorey.
If you've already read the book, or if movies are more your thing, check out the 2018 film version, starring Jack Black as Uncle Jonathan and Cate Blanchett as Mrs. Zimmermann. The film retains the same basic storyline, but adds more magic, scary moments and laughs—including Jack Black transforming into a tiny baby with an adult-sized head and two-time Oscar-winner Cate Blanchett head-butting a Jack-o'-lantern(!).
The film also boasts beautiful set design—especially Jonathan's vast, magical mansion—and a creepy Kyle MacLachlan (from the eerie and mysterious "Twin Peaks") as the evil Isaac Izard. And like the novel, it emphasizes to kids how important it is to embrace and own all of the things that make you "weird." Your eccentricities can be a great source of power if you are true to them. To paraphrase Blanchett's Mrs. Zimmerman: you have your own brand of magic, but it won't be effective if you're trying to use someone else's voice.