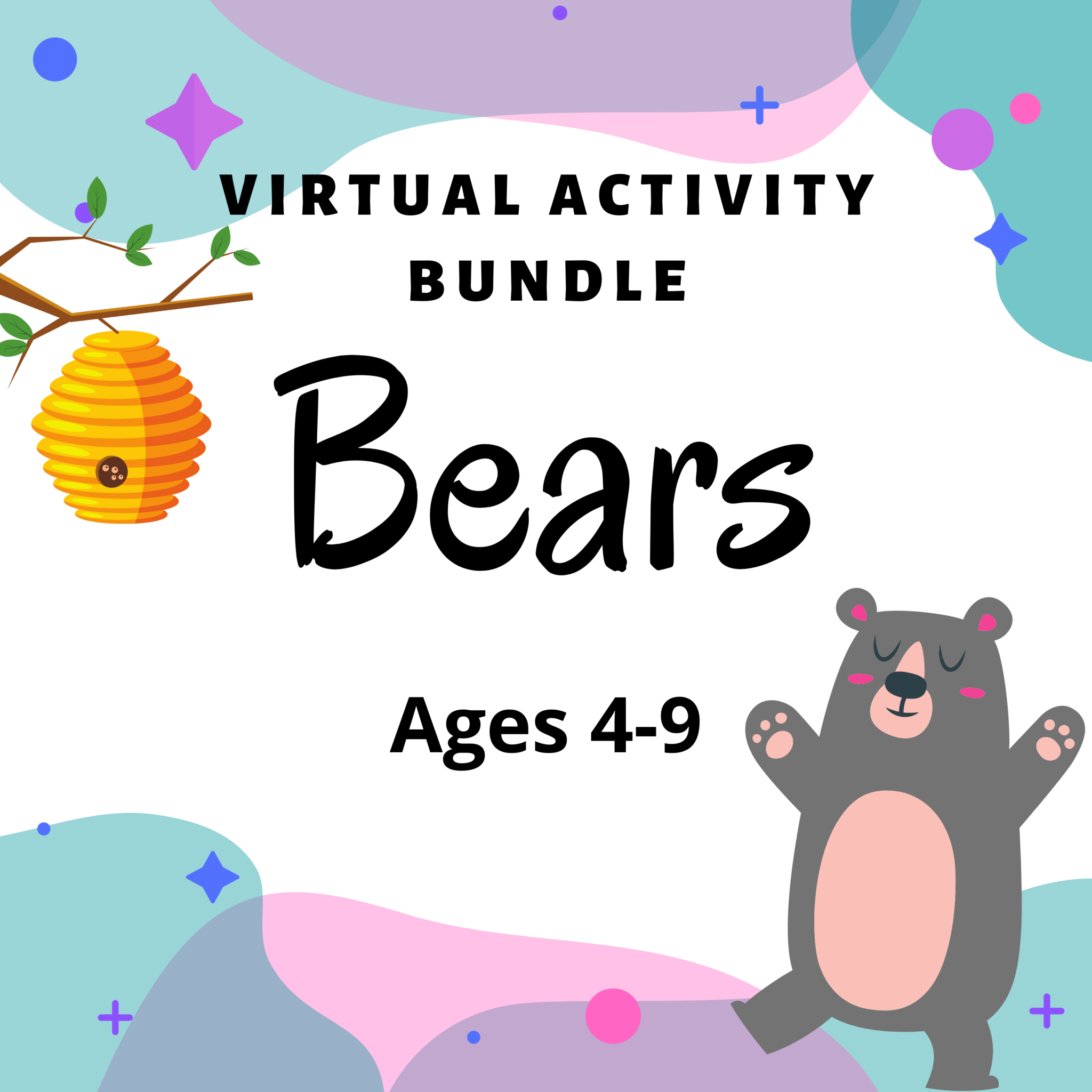 Did you know the Missouri flag features two grizzly bears on the seal but black bears are the only species of bear found in Missouri?
I've got a paw-some list of books and movies all about these super-sniffing, honey-scarfing ursines along with a beary simple snack recipe at the end of this activity bundle that your cubs at home will love.
Books
National Geographic Kids: Bears by National Geographic Kids
This book is full of images all about the different kinds of bears, where they live and what they do.
"A Story for Small Bear" written by Alice B. McGinty, illustrated by Richard Jones
"A Story for Small Bear" is the perfect, rhyming bedtime story! Small Bear and Mama Bear are getting ready to hibernate, but before they go to sleep for the winter, Small Bear wants one last story.
"Goldy Luck and the Three Pandas" written by Natasha Yim, illustrated by Grace Zong
This book has multicultural twist on a classic fairy tale.
"Blueberries for Sal" written by Robert McCloskey
Little Sal and Little Bear both get lost while eating…I mean, picking blueberries with their mothers.
"Elbert, the Curious Clock Tower Bear" written by Andrew Prahin
Are you as curious as a bear? Elbert is a mechanical bear who lives in the town's clock tower. Follow Elbert as he leaves the clock tower to explore the world and finds the answers to all of his curious questions!
This playlist features stories all about bears. It includes: "The Bears We Know," "A Camping Spree With Mr. Magee," "Tops and Bottoms" and "Yancy and Bear."(To access this playlist, go to the Tumblebooks database and log in using your DBRL library card information. Type "Bears! (Playlist)" into the TumbleSearch bar.)
Music
Help Mama Bear and a new friend wake Baby Bear! An animated nursery rhyme from Super Simple Songs.
Teddy Bear, Teddy Bear, Turn Around
Follow along to the song "Teddy Bear, Teddy Bear, Turn Around" with the King County Library System (Washington State).
Videos
Learn about the eight species of bears, what they eat, how many cubs they birth and if they actually consume honey. Published by Nat Geo WILD.
Test your knowledge of brown bears! Published by Disney.
Activity
This research project is hosted by the Missouri Department of Conservation and offers interactive maps, photos, and videos of Missouri black bears.
Teddy Bear Toast
This is a perfect way to add a little fun to breakfast or snack time and is a great opportunity to include your child in food prep. Children who are involved in meal preparation are more likely to eat the food they help prepare and are more likely to have positive attitudes around food. Ask them to slice the banana with a butter knife/spoon or spread the peanut butter on the toast. Assembling all the different parts of the toast together can help younger children practice their fine motor skills.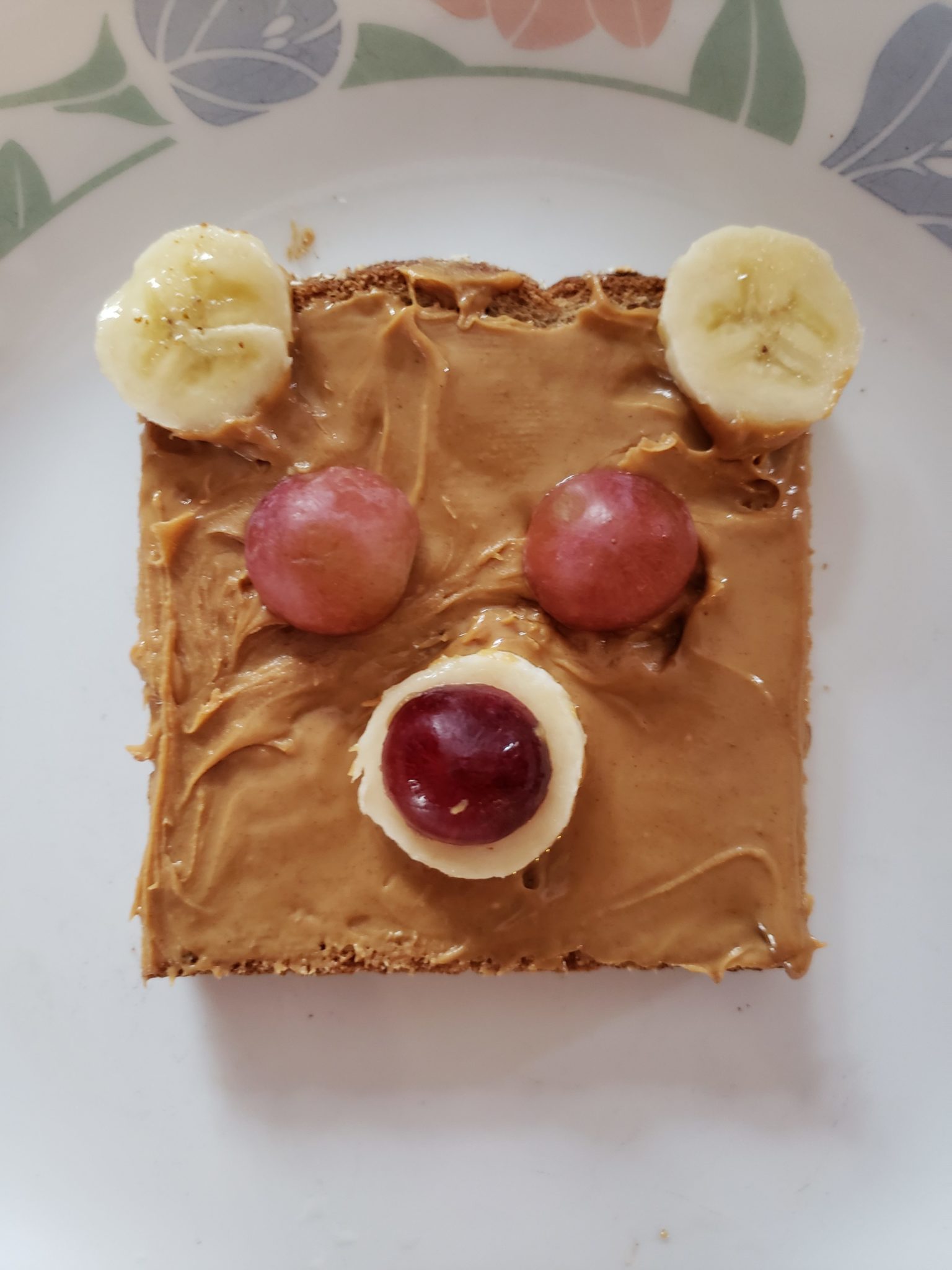 Sweet Bear
Ingredients
– Bread
– Peanut butter (other options: chocolate hazelnut spread, yogurt, marmalade, honey)
– Banana slices (other option: apple slices)
– Grapes (other options: blueberries, raisins, chocolate chips)
Instructions
– Toast the bread
– Spread peanut butter  on toast
– Slice bananas and grapes
– Assemble fruit on toast using bananas as ears and nose and grapes as eyes and nose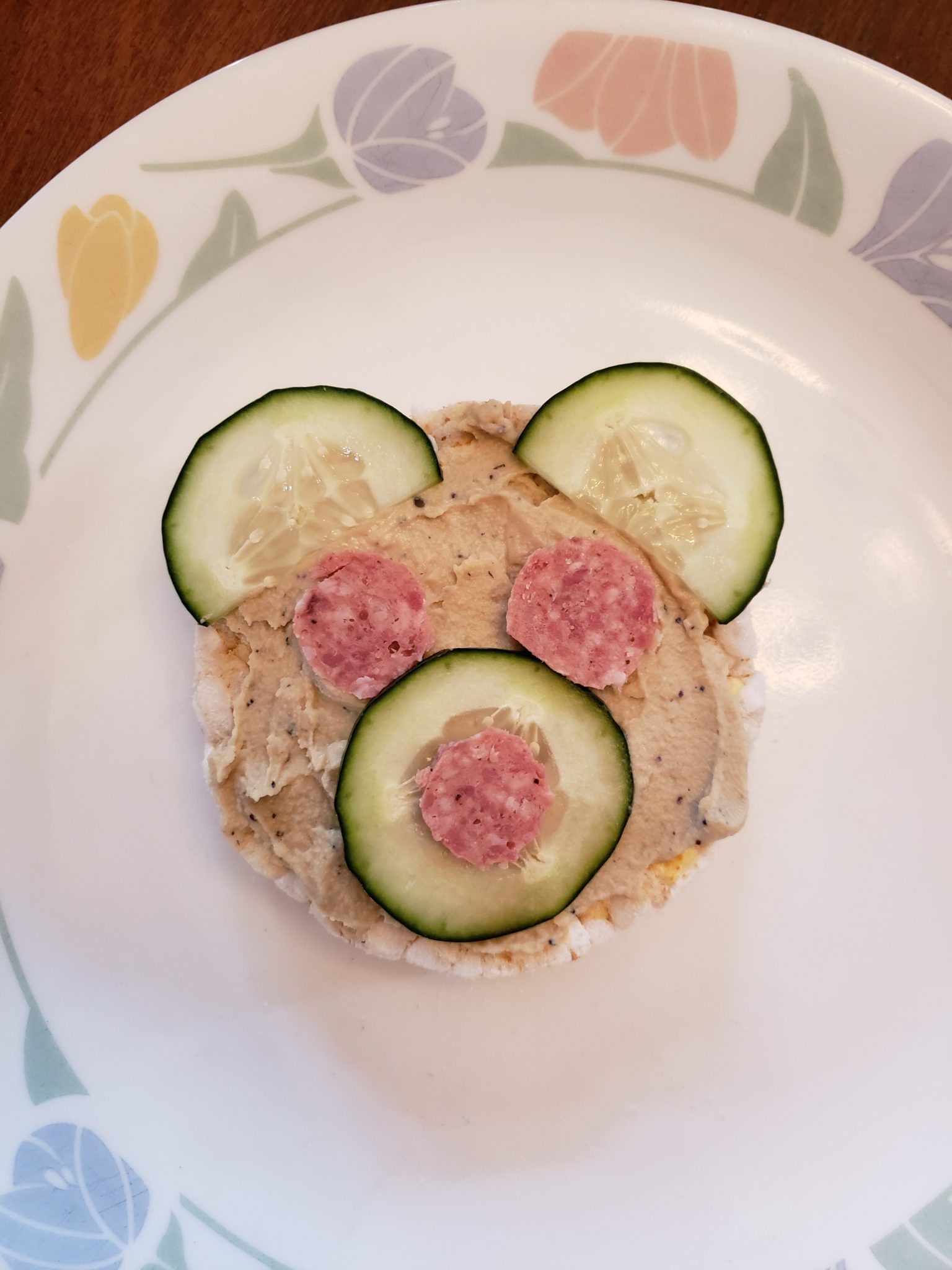 Savory Bear
Ingredients
– Rice cake
– Hummus
– Cucumber slices
– Salami (other options: pretzels, olives)
Instructions
– Add hummus to the rice cake
– Slice cucumber and salami
– Assemble the food on toast using cucumbers ears and nose and salami as eyes and nose