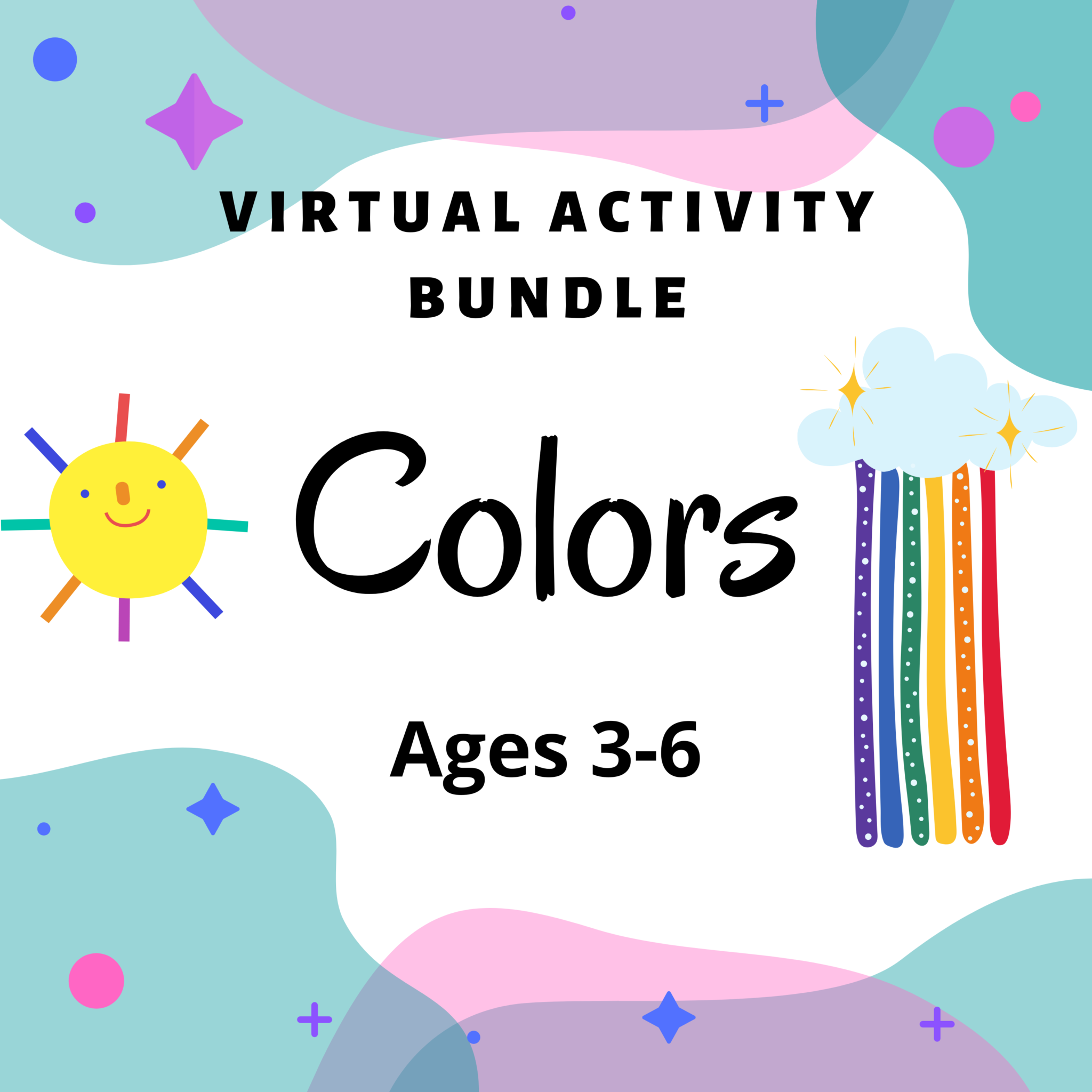 One of the first things we teach children are the names of colors. Color words offer us a way to describe things in our world. Knowing colors is an important part of a child's development. It helps children understand the objects around them and put words and concepts together. One of the best ways to introduce and reinforce this knowledge is through fun books and activities like the ones listed below.
Books
Fiction 
"Pete the Cat: I Love My White Shoes" written by Eric Litwin, illustrated by James Dean
Pete loves his white shoes, but during a walk he steps in things that change the shoes' color. Does he cry? Goodness, no, he keeps walking along singing his song.
"A Color of His Own" by Leo Lionni
Elephants are gray. Pigs are pink. Only the chameleon has no color of his own. One day a chameleon has an idea to remain one color forever by staying on the greenest leaf he can find. But in the autumn, the leaf changes from green to yellow to red . . . and so does the chameleon. When another chameleon suggests they travel together, he learns that companionship is more important than having a color of his own. No matter where he goes with his new friend, they will always be alike.
"Red is Best" by Kathy Stinson
Kelly's mom doesn't understand about red. Red mittens make better snowballs, red boots take bigger steps and juice tastes better in a red cup. No doubt about it, red is best. To access this book, go to the TumbleBooks database and type "Red is Best" into the TumbleSearch Title bar.
Nonfiction
"Green is a Chile Pepper" written by Roseanne Greenfield Thong, illustrated by John Parra
A little girl discovers all the bright colors in her Hispanic American neighborhood.
"Golden Domes and Silver Lanterns" written by Hena Khan, illustrated by Mehrdokht Amini
This title captures the colorful world of Islam for the youngest readers and celebrates Islam's beauty and traditions.
"Green on Green" written by Dianne White, illustrated by Felicita Sala
With gentle, rhyming text and vivid artwork, this book is a heartfelt celebration of family, nature, seasons, colors and the wonder and magic of them all.
"Red is a Dragon" by Roseanne Thong,
A little girl finds color in all sorts of things around her. Many of the featured objects are important in Asian cultures. To access this book, go to the TumbleBooks database and type "Red is a Dragon" into the TumbleSearch Title bar.
Music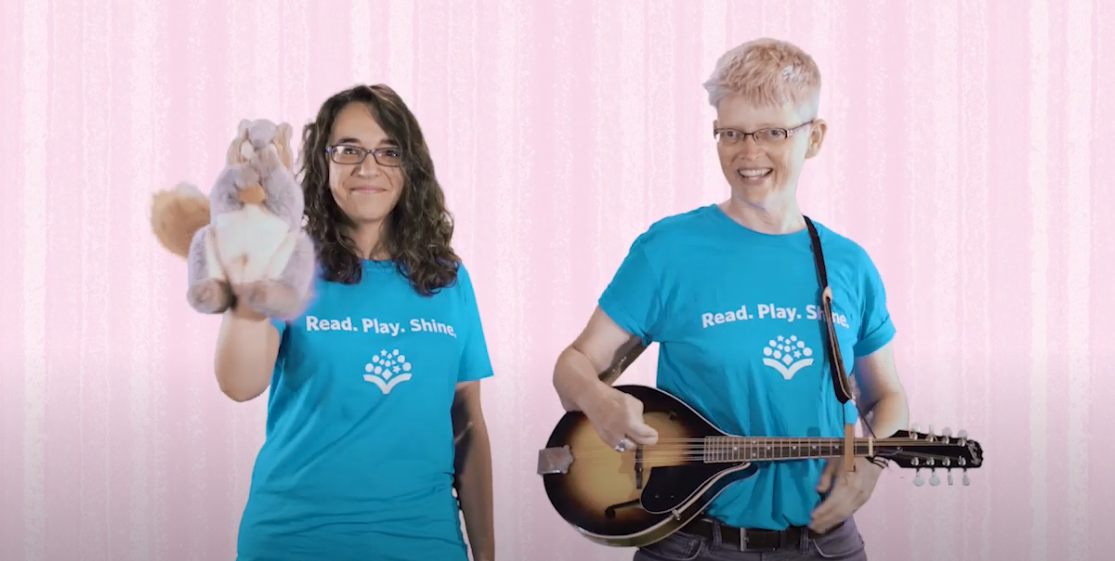 DBRL Music and Movement Video: "Gray Squirrel"
Join the DBRL staff as they sing about a gray squirrel and then a purple squirrel. You could add your own verses using your favorite colors.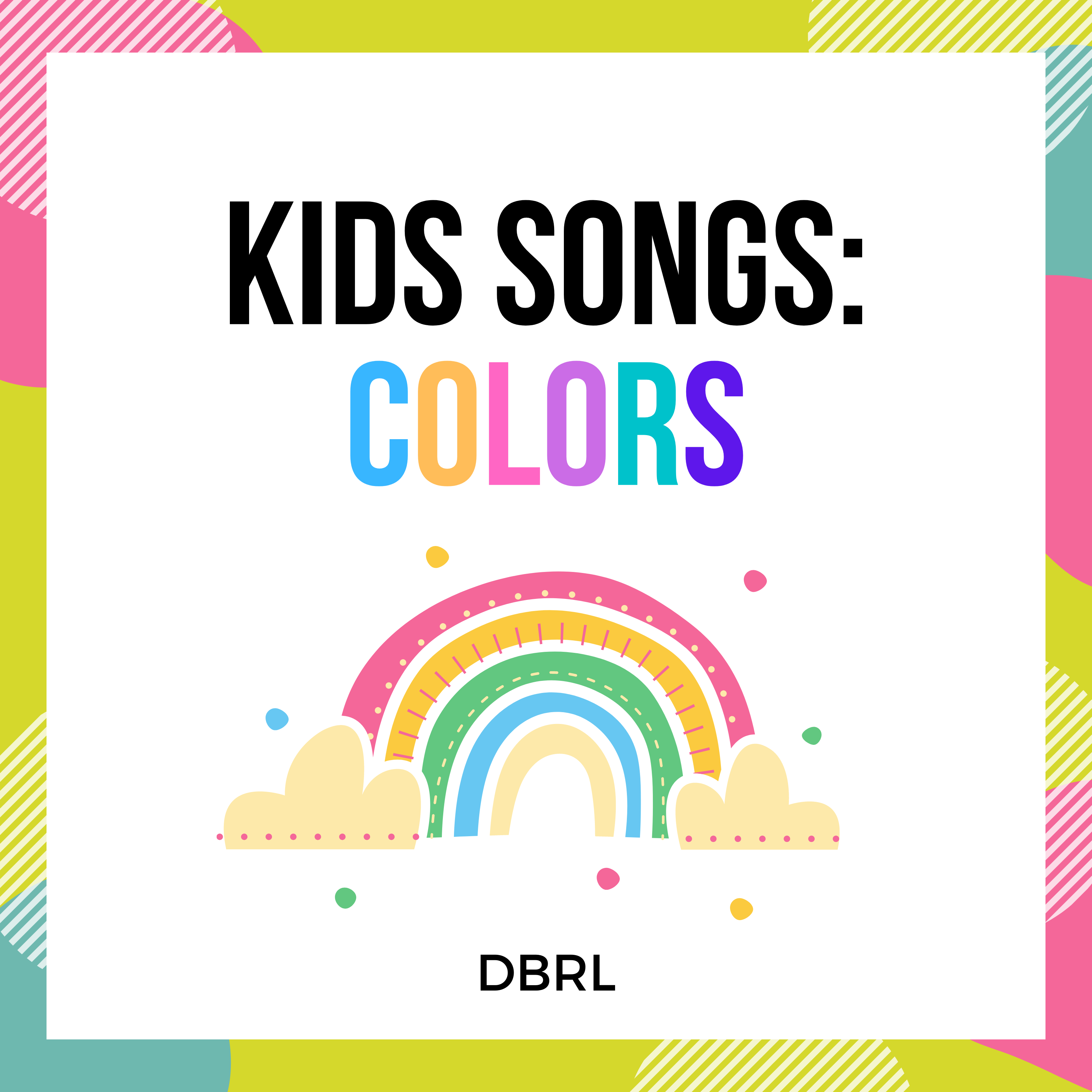 Kids Songs: Colors
I put together a playlist of songs all about colors that you can listen to using the library's free music resource, Freegal.

Color Songs from Teaching Mama
Here are words to fun songs about colors that you can sing to the tunes of well known songs such as "If You're Happy and You Know It" or "Mary Had a Little Lamb."
"Colors" by Nashville Kids Sound
Help children learn colors with this great album. These songs make learning fun and children will be sure to know these basics by the time they are done listening. Access these songs using the library's resource, Hoopla. 
Videos
What Colors Do You Like?
This is a fun video about the colors of nature and the colors of the foods we eat. 
"Colors All Around" by Jack Hartmann
Jack Hartmann shows colors in our environment along with a fun rhyming movement for each color.
"Mixing Colors" with PBS Learning
This video uses playdough and stop motion animation to show us that combining two colors makes another color. 
Activity
Color Mixing
Grab some containers that are child safe. I used some plastic cups and an old ice cube tray. Put them in an area you don't mind getting messy. I put mine inside a dishwashing tub. Fill 3 containers partway with water. Add food coloring so you have the 3 primary colors—blue, yellow and red. Show your child how to pour some yellow into a section of the tray. Then add a little of the blue to the yellow. What happens? Pour some yellow into another section. Add a little red to the yellow. What happens? Start with red and add another color. Let your child experiment. They will get different shades of green, orange and purple.  What happens when you add all 3 colors together?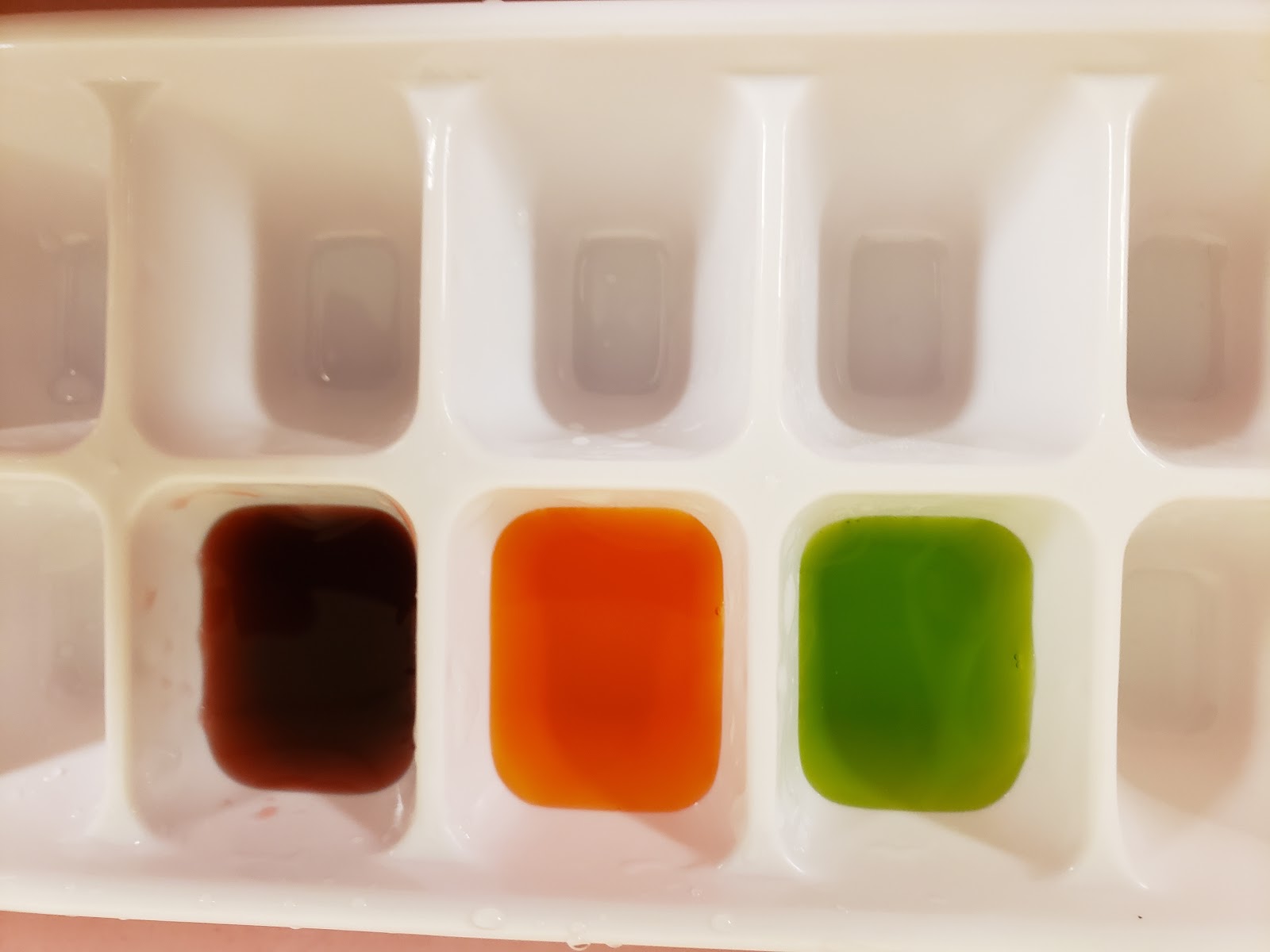 I recommend you don't start out with very dark colors the first time you do this. If your child wants to do it again, you can try using darker colors and see how it makes a difference. My blue was too dark and didn't make a very good purple.
If your child has trouble with the pouring, you could try dipping paint brushes into the colors, use measuring spoons to scoop out the colors or you could use droppers.
This activity is good practice for a child's fine motor skills and is also a fun science lesson. 
For more activities see "101 Colors and Shapes Activities" by Susan Hodges. It features ideas to help children learn about colors and shapes. Activities span multiple curriculum areas including math, language development, science, art, music and more.