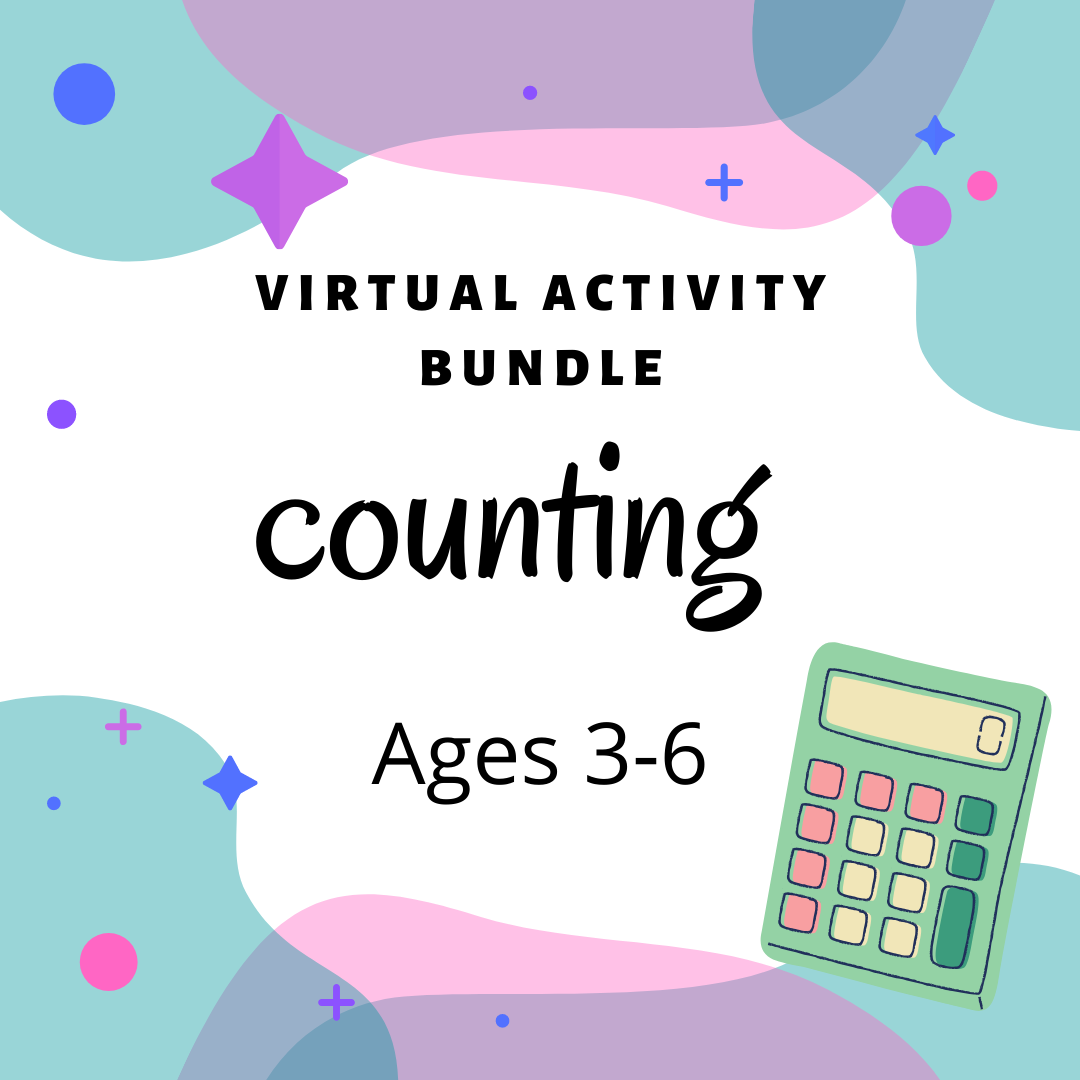 "5…4…3…2…1…blast off!" That's the start of the song "Rocketship Run" by Laurie Berkner, a hit with kids and parents. Kids love to count! Backwards, forwards; it's all fun. Numbers are everywhere in our daily lives.
I frequently hear questions like these from my grandkids:
"How many cookies may I have?"
"How many toy cars do you think I can I line up across the table?"
"How many cups can I stack before it all falls down?
I love getting these kinds of questions, because they are a great learning opportunity and can make math fun. If you and your child want to play with numbers, check out the resources and activities below.
Books
Fiction
"Pete the Cat and His Four Groovy Buttons" by Eric Litwin and James Dean
Pete the Cat has a favorite shirt with four beautiful buttons. Unfortunately buttons sometimes pop off. Count with Pete as he loses buttons.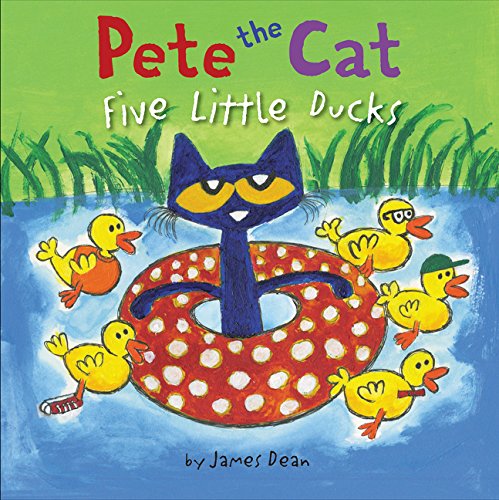 "Five Little Monkeys Storybook Treasury" by Eileen Christelow
This treasury features five full-length picture books—"Five Little Monkeys Jumping on a Bed," "Five Little Monkeys Bake a Cake," "Five Little Monkeys Sitting in a Tree," "Five Little Monkeys with Nothing to Do," and "Five Little Monkeys Wash the Car." These five little monkeys get into all kinds of trouble.
"Pete the Cat: Five Little Ducks" by James Dean
The author adapts the classic "Five Little Ducks" song so that Pete plays with a dwindling number of ducks in a variety of locations.
"The Noisy Counting Book" by Susan Schade and Jon Buller
A boy goes to the pond to fish but is interrupted by noisy animals that count their way from one to six with silly sounds. Your child will enjoy counting along and imitating the animals.
Nonfiction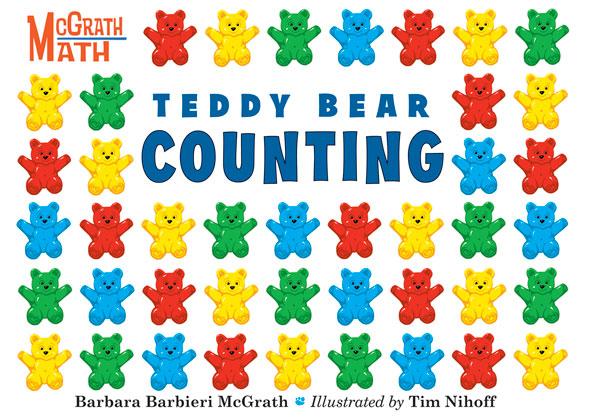 "Teddy Bear Counting" written by Barbara Barbieri McGrath and illustrated by Tim Nihoff
Little bears introduce numbers from one to twelve, as well as colors and shapes.
"The Crayon Counting Book" written by Pam Munoz Ryan and Jerry Pallotta, illustrated by Frank Mazzola, Jr.
Crayons aren't just for coloring anymore! This colorful rhyme teaches counting by twos. Use the even numbers to count up to 24. Then start over with the odd numbers. Also learn some fun names for colors.
Music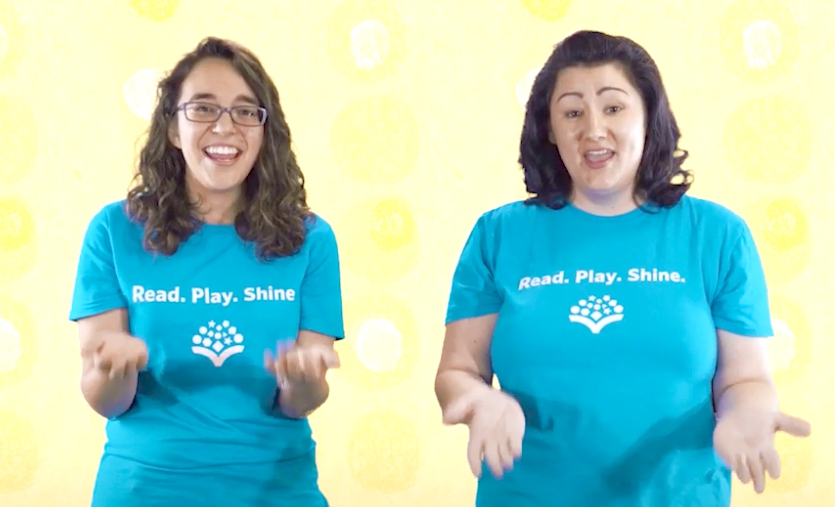 5 Fat Sausages
Wiggle your fingers with the DBRL librarians as they count sausages in this fun rhyme.
Laurie Berkner's Favorite Classic Kids' Songs
Make sure to listen to these songs on Hoopla for some counting fun:
There were 5 in the Bed
One, Two Buckle My Shoe
Rocketship Run
Videos
Rocketship Run (Dance Remix) by Laurie Berkner (3.5 minutes)
Because I can never get enough Laurie Berkner, here is the Laurie Berkner Band singing the remix of "Rocketship Run."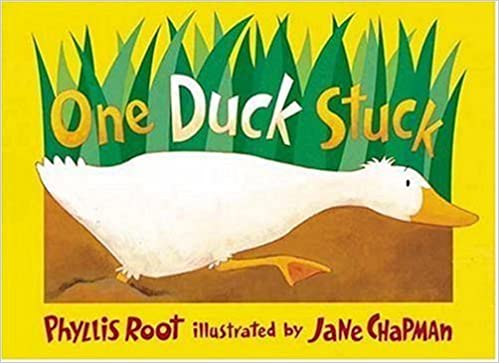 Five Little Monkeys Jumping on the Bed (3 minutes)
Sing this classic song with The Learning Station. (But be warned: their take on the song is really catchy!)
Let's Count to 100 (3.5 minutes)
Want to count all the way up to 100? You can do so with Super Simple Songs' adorable video where you count clams in the ocean!
TumbleMath has a whole section of books and videos concerning counting. Two of my favorites are:
"One is a Drummer: A Book of Numbers" by Roseanne Thong (2 minutes)
This lively concept book shows us that the world around us has things to count.
"One Duck Stuck" by Phyllis Root (6 minutes)
A duck gets stuck in the mud and an increasing number of animals try to help.
Activities
Create a counting book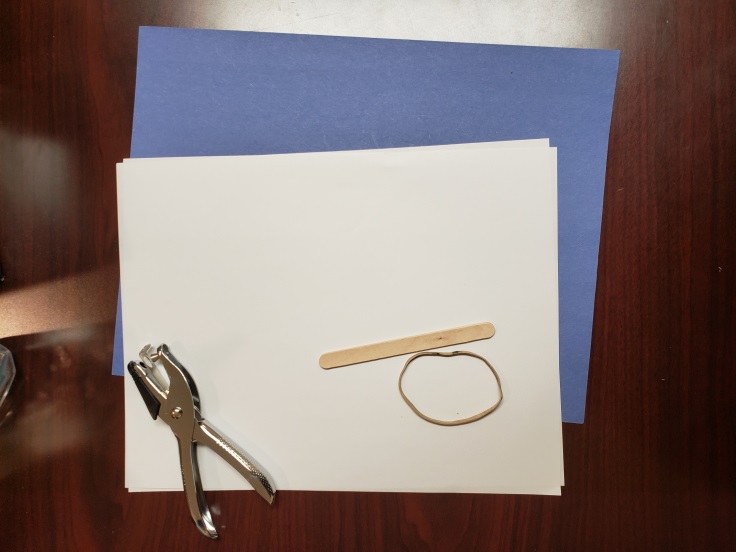 Create a book held together by a rubber band and a popsicle stick. Gather 2 or 3 sheets of paper, a sheet of construction paper for the cover, a popsicle stick, a rubber band and a hole punch. If you don't have construction paper, use wrapping paper or other paper slightly larger than your blank paper.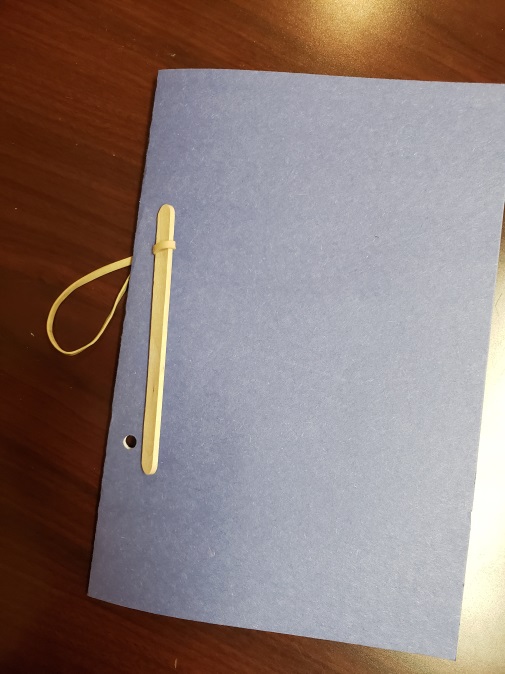 Fold your blank paper in half. Fold your cover in half. Center the blank paper in the cover, making sure the folds are aligned. Punch two holes through all layers. Use your popsicle stick as a guide for distance between holes. The distance must be shorter than the stick. From the back side, poke the rubber band through the top hole and insert the popsicle stick into the loop of the rubber band. Do the same thing with the bottom hole.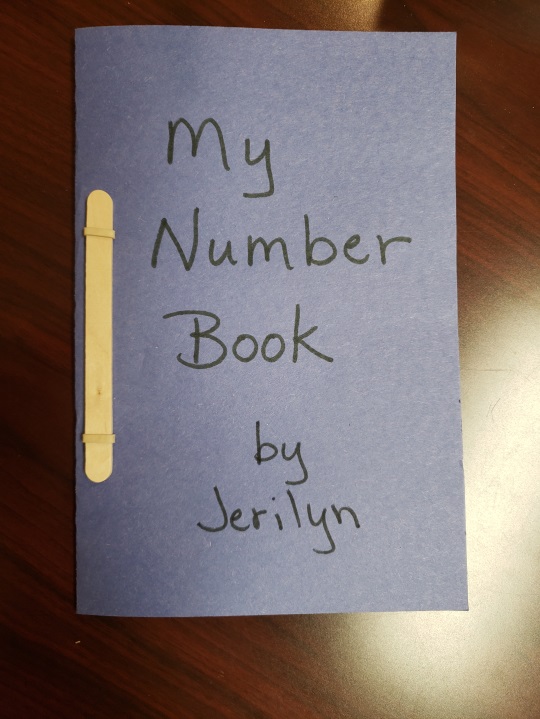 Create a title and author and let your child decorate the cover.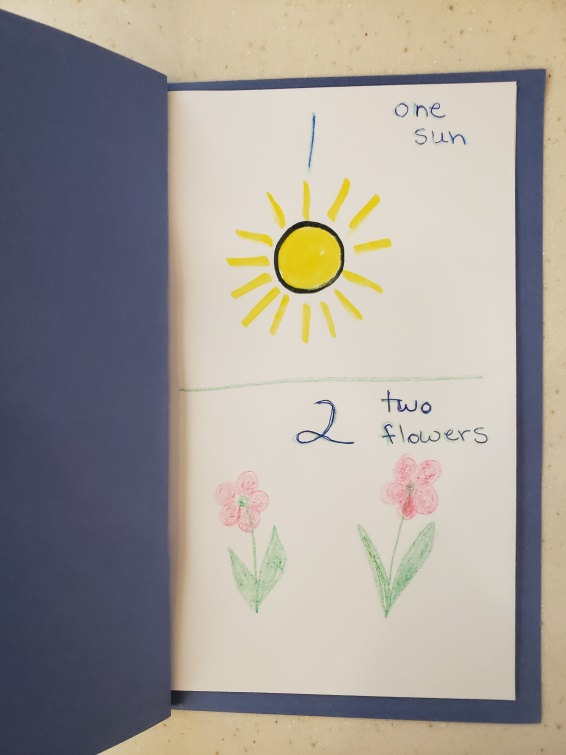 Now put a numeral on each page (1), maybe also write it out as a word (one), then have your child draw objects or place stickers to illustrate each number.
Other book-making ideas:
Want more math ideas?
Check out Bedtime Math, which uses current events and everyday occurrences to make math fun and relevant to your child's life.
Count things around your house! How many chairs are in your house? How many buttons on your shirt? What do you have more than one of? You can count anything at any point in your day. Have fun!