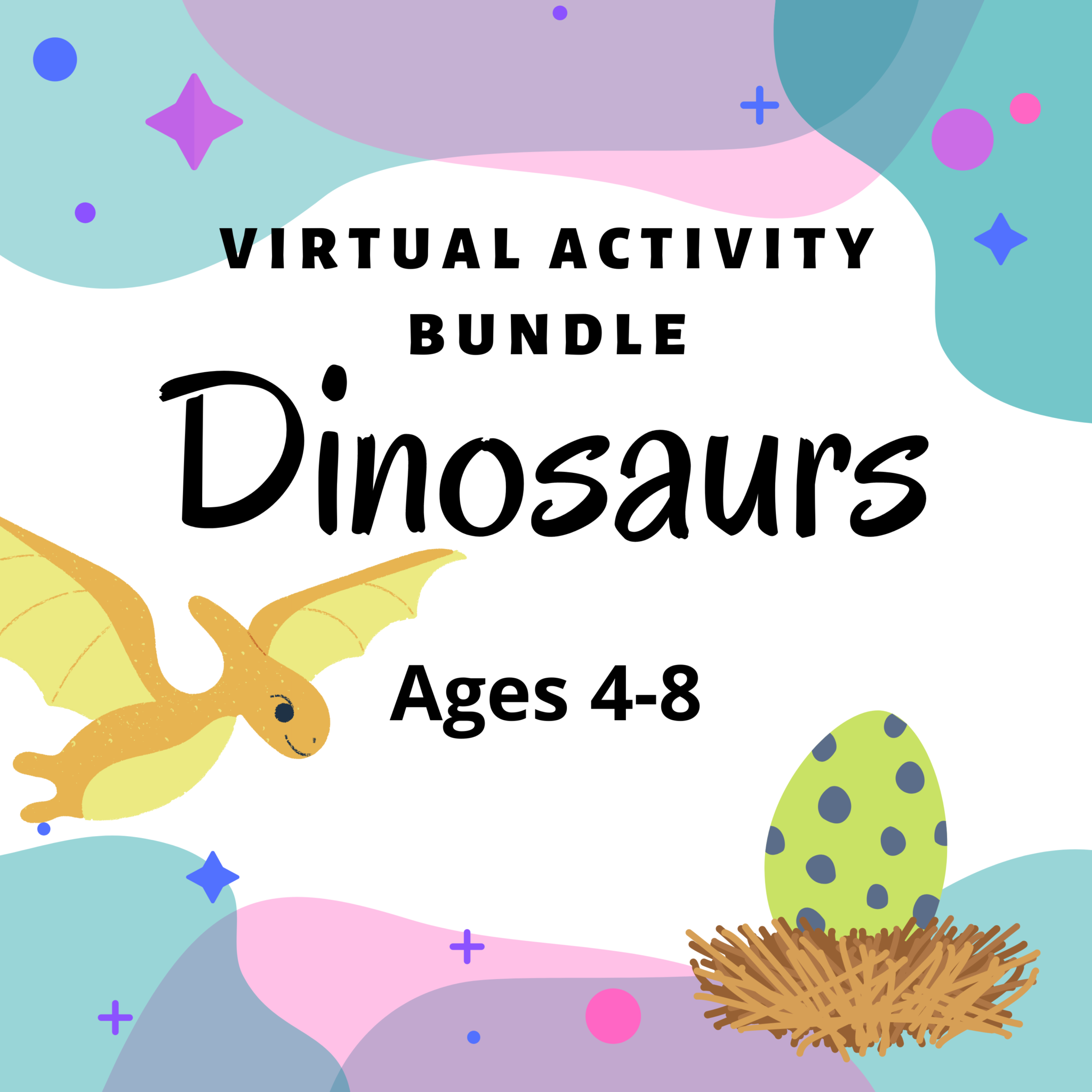 Dinosaurs are fascinating to all ages. It still amazes me how often a small child can tell you exactly what kind of dinosaur is in a picture. And new dinosaur bones and information are being discovered every year. I find it mind-boggling that birds are the descendants of dinosaurs. (When I was growing up, we thought all dinosaurs were related to reptiles.)
Here are some fun resources to share with your dinosaur-loving child. Who knows, you might even learn something new too!
Books
"The Berenstain Bears and the Missing Dinosaur Bone" by Stan and Jan Berenstain
When a dinosaur bone goes missing from the Bear Museum, it's up to the Berenstain Bears to solve the mystery.
"Fly Guy Presents: Dinosaurs" by Tedd Arnold
Fly Guy and Buzz visit a natural history museum to learn all about dinosaurs. Includes straightforward text, humorous asides and kid-friendly photographs in an easy reader format.
"Dinosaur" by David Lambert
Step back in time to an age when dinosaurs ruled the Earth. Find out about gentle Jurassic giants and the terrifying Tyrannosaurus Rex. Marvel at fearsome packs of Velociraptors with their switchblade claws, and spy on herds of Hadrosaurs sporting colorful crests.
"Dinosaurs from Head to Tail" by Stacey Roderick
Colorful close-ups of weird and wondrous prehistoric parts will have you guessing which dino they belong to before you turn the page. Included are fun facts about each creature. Which one had a crested head? Who sported claws as long as baseball bats? Stomping through the pages are familiar favorites like the Tyrannosaurus and lesser-known beasts like the Parasaurolophus. Dinosaur fans will be roaring for more!
"Giant Meat-eating Dinosaurs" by Don Lessem
Dinosaur expert Don Lessem brings readers face-to-face with various dinosaur species, detailing their habitats, way of life and how they became extinct.
"National Geographic Little Kids First Big Book of Dinosaurs" by Catherine D. Hughes
Bursting with fun facts and information, each spread features a different dinosaur. Young dino fans will love the interactivity included in every chapter, and parents will appreciate tips to help carry readers' experience beyond the page.
Music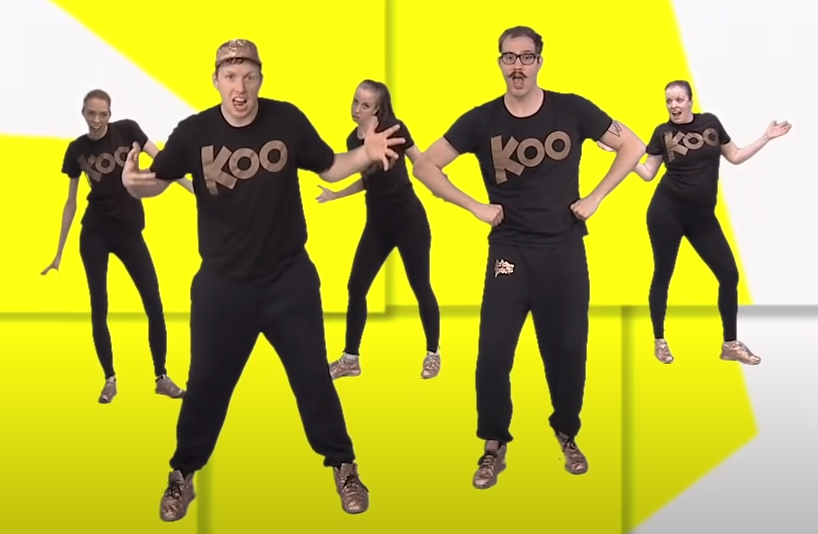 "Dinosaur Stomp" with Koo Koo Kanga Roo
Get up and dance. Stomp with your foot, chomp with your jaws and make other dinosaur moves with your body.
"We Are the Dinosaurs" with the Laurie Berkner Band
March along with the band and a group of children as you pretend to be a dinosaur.
Videos
Recipes for Fun: Dino Hatching
Make frozen dinosaur "eggs" with Tess to hatch and explore with your child!
Log into TumbleBook Library and search for these titles:
"Dinosaur State Park in Connecticut" Learn about the dinosaur footprints found in Connecticut.
"Dinosaurs 101" Much about how dinosaurs lived and died remains a mystery. See what we know and don't know about the age of dinos.
"National Geographic Kids Ultimate Dinopedia" Learn about three dinosaurs in this video from National Geographic kids. Meet the Carnotaurus, the Styracosaurus, and the Spinosaurus.
Are Dinosaurs Still Alive Today?
Scientists believe there was a specific group of dinosaurs that lived through the event that killed all other dinosaurs. They are the ancestors of birds. So birds are living dinosaurs!
Activity
Try making dinosaur bones out of homemade salt dough. Instructions can be found here. I made bones and my granddaughter used them to create a dinosaur skeleton.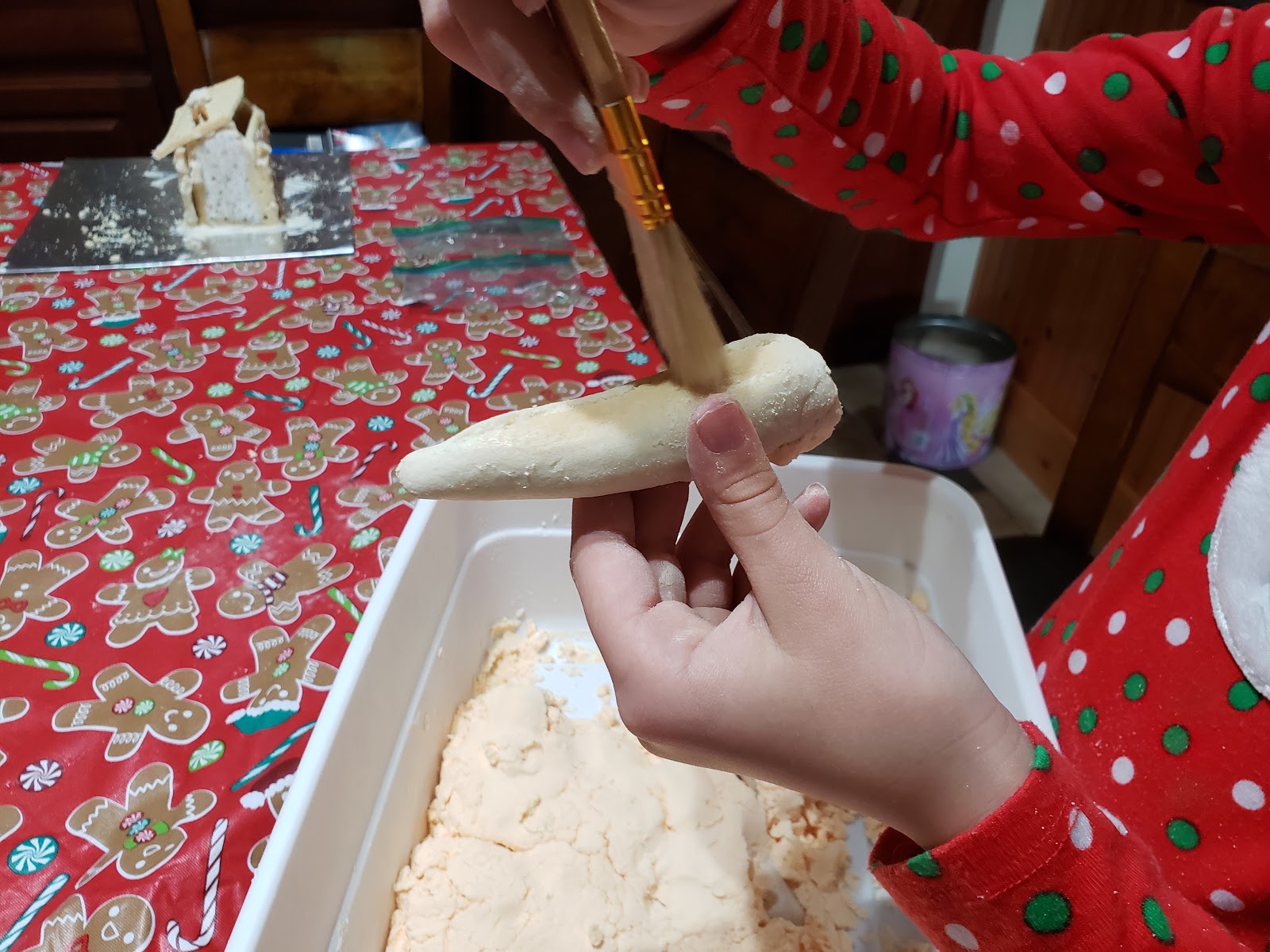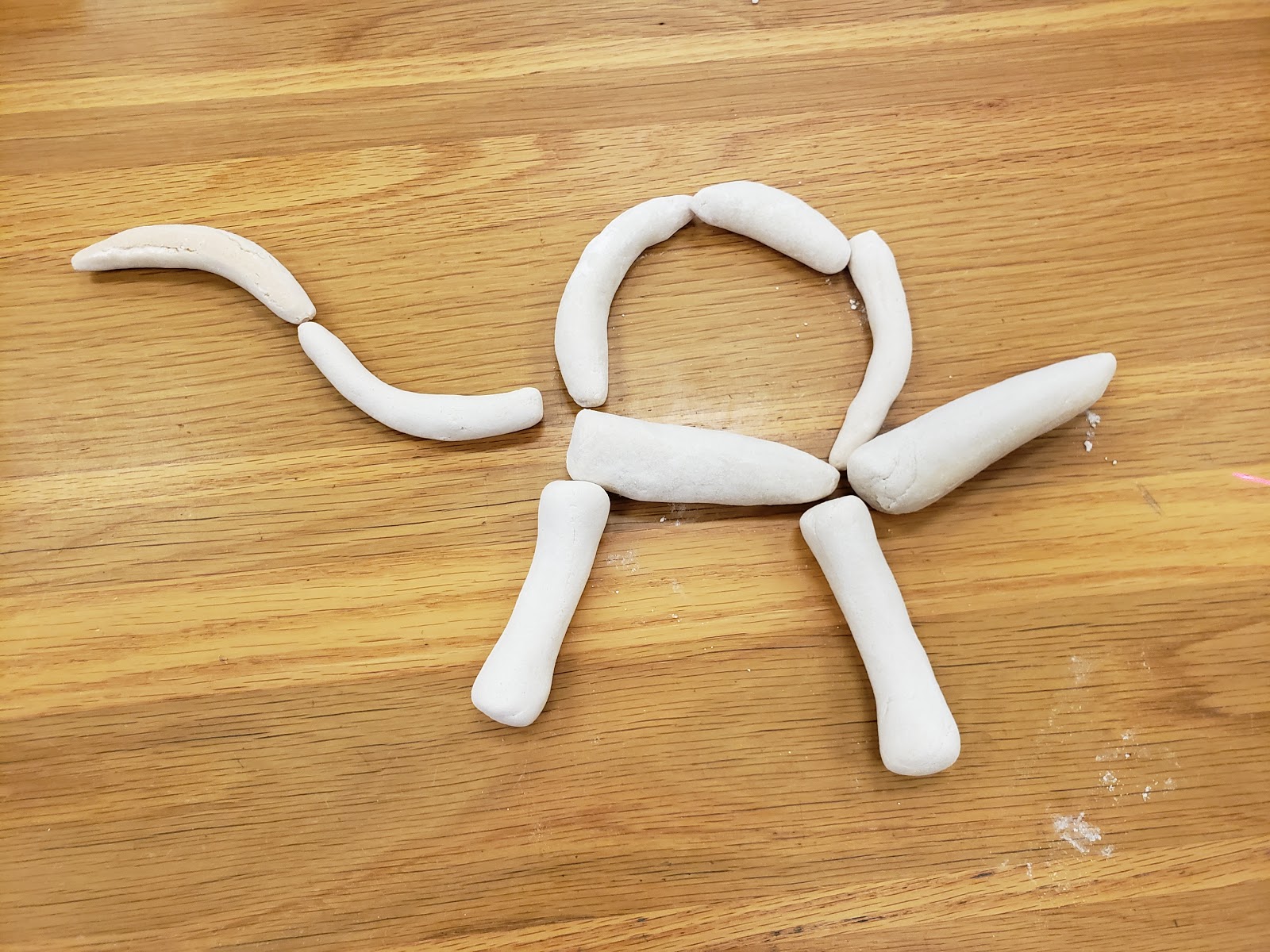 Then bury the bones in dirt, sand, homemade kinetic sand, colored rice or colored sand.
My granddaughter and I made the kinetic sand. We used orange dishwashing liquid and it gave our sand a light orange color. She liked the color but wanted it darker so she added yellow and red food coloring.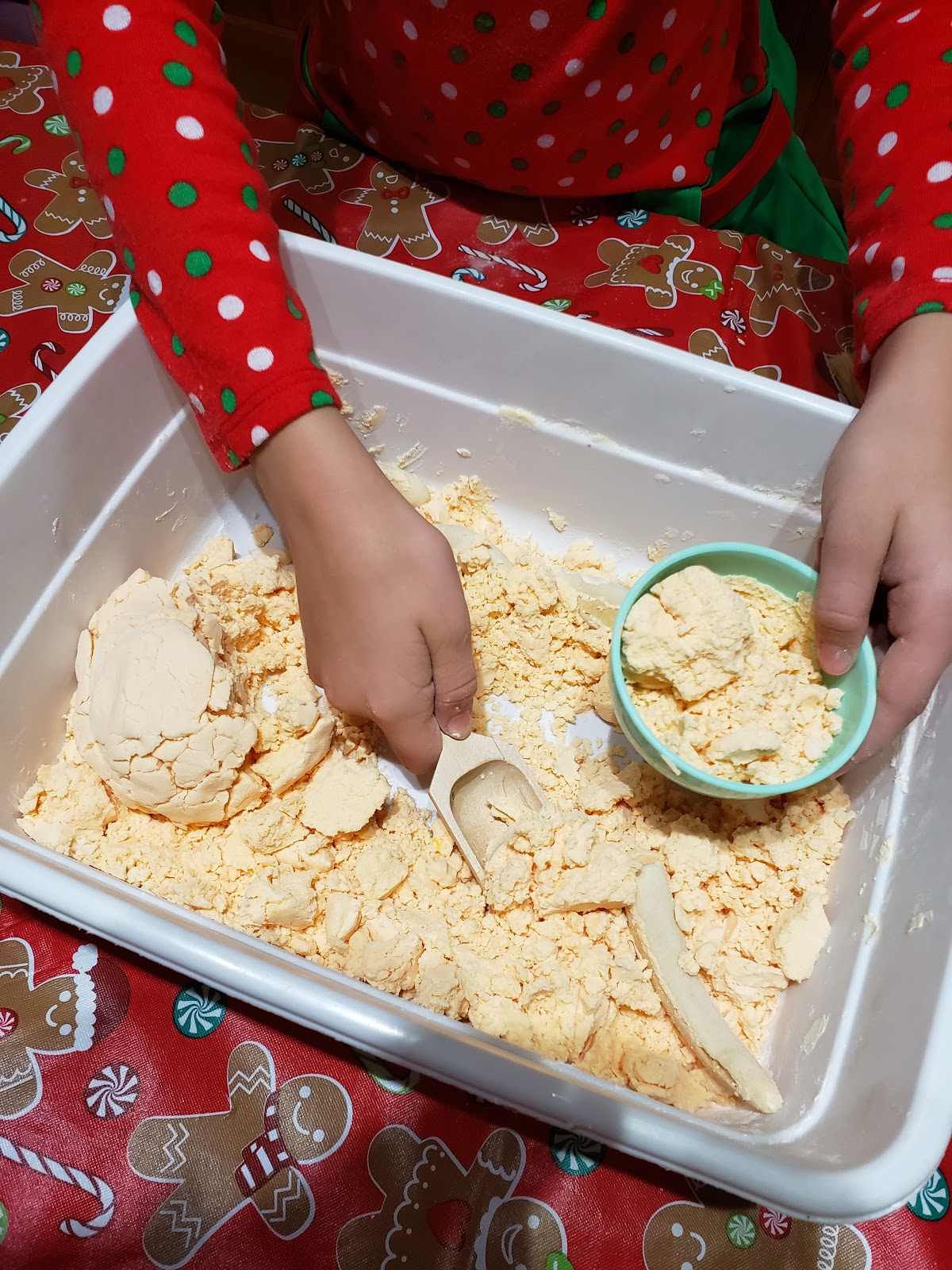 Now dig those bones up. Your child could dig with spoons or toy shovels. Also offer paint brushes for brushing off the last layer of sand. Children could have hours of fun with this.
For more fun, the American Museum of Natural History has a section on Paleontology that includes information, games, activities and videos.  For example, you could read an interview with a Paleontologist, play a game where you change the colors of Tyrannosaurus Rex or learn how to be a fossil hunter.