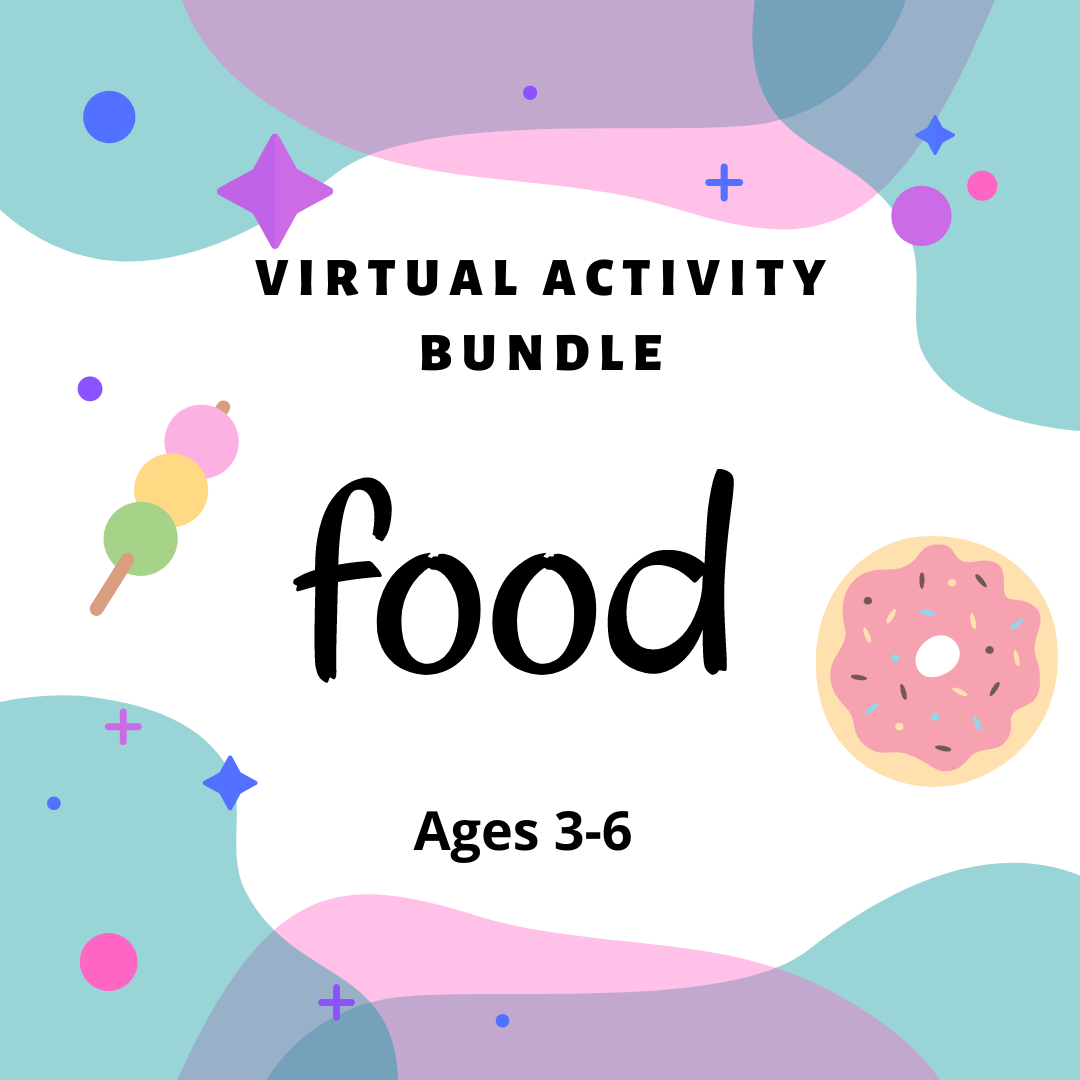 Food can be an extremely fun topic for preschoolers. Food can be delicious (chicky nuggies), divisive (peas: a food…or a projectile?) or it can be the perfect accessory to any outfit (why yes, this is a new ketchup stain, thanks for noticing).
Use the resources below to explore everything from how we grow food to making your own dinner. You and your kiddo may want to grab a snack before chowing down on these activities! 
Books
Fiction
"Pete the Cat and the Missing Cupcakes" by Kimberly and James Dean
This story has everything—a mystery, second chances and cupcakes! Follow along as Pete and Gus happily make cupcakes, only for disaster to strike when some of them go missing. Will they find out who has been stealing all the cupcakes? Bonus: This eBook can read aloud to you!
"We Are the Gardeners" written by Joanna Gaines and illustrated by Julianna Swaney
This book is a little on the long side, but the pictures are so pretty I couldn't resist. Gaines takes the reader through all the trials and tribulations of planting a garden—everything from planning and plotting, to what happens when you have some unexpected guests.
Nonfiction
"Cooking Class: 57 Fun Recipes Kids Will Love to Make (and Eat!)" by Deanna F. Cook
This book will teach you how to organize your kitchen, measure ingredients and how to clean up (sadly, it won't do it for you). The apple monsters looked super fun! Using apples, toothpicks and dried fruit, you can create fun creatures and practice fine motor skills. While I usually prefer a physical cookbook so I can mark my favorite pages with flour, I found this eBook very easy to navigate on my phone.
"Food: DK Eyewitness Books" by Laura Buller
DK Eyewitness Books are some of my favorites. They always have the best pictures and tons of information. Even if the reading level is more advanced than your child is ready for, you can still look at the pictures together.
"Up in the Garden and Down in the Dirt" written by Kate Messner and illustrated by Christopher Silas Neal
This book is excellent for talking about where our food comes from—dirt! Messner does a fantastic job of writing about what's happening above and below the soil, and Neal's illustrations pair perfectly. Messner has a playful, lyrical style and gives the reader plenty of opportunities to learn new vocabulary.
Music
Popcorn Chant
Grab a blanket and some rolled-up socks to act out our favorite story time chant!
DBRL "Fun with Food" playlist 
I had way too much fun making this playlist! So many food songs and so little time, but don't worry, I put them in eating order so you can start with breakfast and make your way to dinner. Kids and grownups alike will have fun rocking out to these classics.
Videos
Sesame Street: Healthy Foods (3 minutes)
Cookie Monster raps with vegetable puppets. I don't know what else I can say to make you want to watch this video. I have vivid memories of watching this when it aired originally. MC Cookie Monster and friends teach you about a balanced diet!
How Popcorn Works | How Things Work with Kamri Noel (3 minutes)
Now that you've done the popcorn chant with your child, watch this video from National Geographic Kids to learn why popcorn pops!
Activity
Teddy Bear Face Sandwich
As part of Creativebug's May Daily Creative at Home series, you can have fun with your food by making your own teddy bear face sandwich. Their craft was inspired by bento box art, and there are a lot of wild ideas out there like this Miyazaki character. But don't worry, Creativebug's is much easier.
To get the instructions for this activity, click here. Then click the "chapters" tab, and play "Day 2 – Have Fun With Your Food." To access Creativebug, all you need is your library card!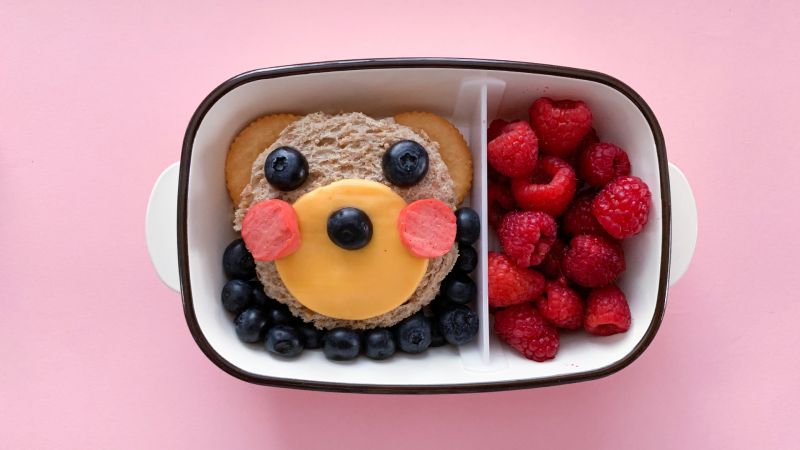 I didn't have some of the ingredients, so I improvised with what I had on hand (Easter candy and fruit), and the result was a delightful Furby PB & J. Nailed it.