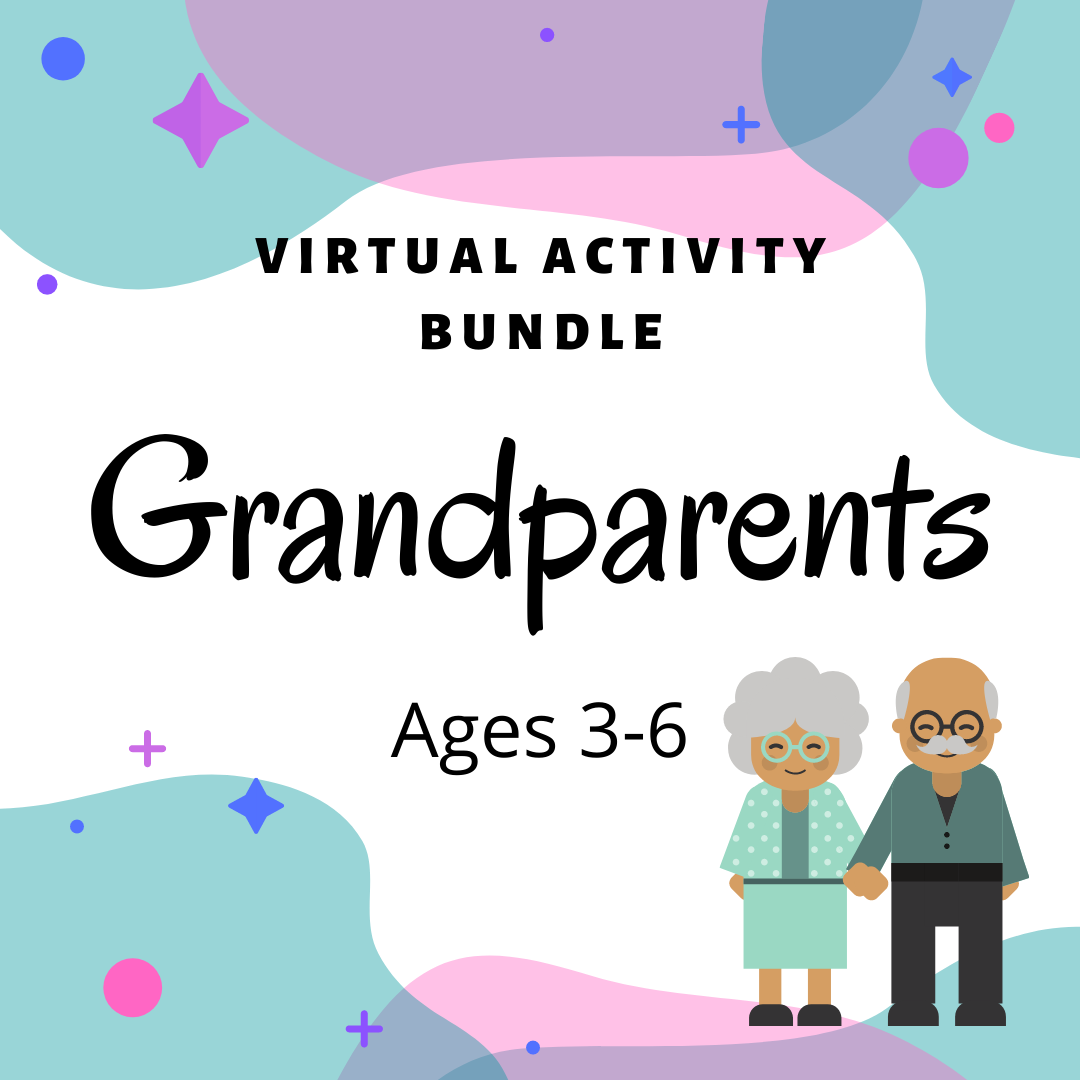 I love being a grandparent. I engage in science experiments, create crafts, read and cook with my grandchildren. These are activities I enjoy and love to share. Authors Charles and Ann Morse said "A child needs a grandparent, anybody's grandparent, to grow a little more securely into an unfamiliar world." Older people, such as grandparents, can share so much with children—stories, life experiences, hobbies and more.
Grandparents Day is September 13. Want to celebrate this with your child? Then check out the resources below.
Books
Fiction
"The Berenstain Bears and the Week at Grandma's" by Stan and Jan Berenstain
Brother and Sister Bear spend a week with their grandparents where they learn about respecting their elders and how to have fun with an older generation.
"How to Babysit a Grandma" written by Jean Reagan, illustrated by Lee Wildish
In this role reversal, a little girl tells us about the fun things you can do with your grandmother when you go to her home. With the useful tips found in this book, you're guaranteed to become an expert grandma-sitter in no time.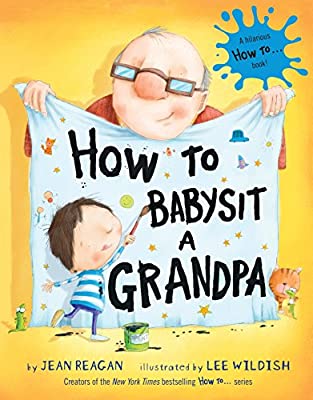 "How to Babysit a Grandpa" written by Jean Reagan, illustrated by Lee Wildish
While his mom and dad are away, it's up to one young boy to supervise his visiting grandfather. He has fun ideas of how to spend their time together.
"Last Stop on Market Street" written by Matt de la Peña, illustrated by Christian Robinson
A young boy rides the bus across town with his grandmother and learns to appreciate the beauty in everyday things.
"Drawn Together" written by Minh Le, illustrated by Dan Santat
When a young boy visits his grandfather, their lack of a common language leads to confusion, frustration and silence. But as they sit down to draw together, something magical happens—with a shared love of art and storytelling, the two form a bond that goes beyond words.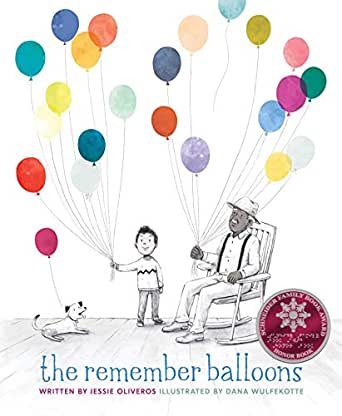 "The Remember Balloons" written by Jessie Oliveros, illustrated by Dana Wulfekotte
If you have someone in your life who has Alzheimer's disease, this is a lovely book to help explain to children the symptoms of forgetting.
TumbleBook's "Grandparents" Playlist
Explore these animated picture books all about grandparents!
"I Love Saturdays y Domingos"
"The Castle on Hester Street"
"Grandma's Pear Tree"
"Perfect Season for Dreaming"
My favorite is "I Love Saturdays y Domingos" by Alma Flor Ada, which is about a child who visits one set of grandparents on Saturdays and the other set on Domingos (Sundays in Spanish.) This wonderful multicultural story includes Spanish words during the Domingo visits, with context helping with understanding. To access this playlist, go to the TumbleBooks database and type "Grandparents (Playlist)" into the TumbleSearch bar.
Nonfiction
"The Grandparents Handbook" by Elizabeth Laban
This book is for grandparents, with lots of tips on grandparenting, as well as suggestions for activities to do with grandchildren. Many of the activities need to be done in person, but some may be done virtually or long distance.
Music & Videos
Songs about Grandparents with Rachel Coleman from Signing Time
Learn some words in American Sign Language and sing a song about mom and dad each having a mom and dad—your grandparents.
Grandparents Day Song by the Kiboomers
Sing about how much you love your grandparents!
Grandparents Song by Sesame Street
Everyone on Sesame Street is celebrating grandparents! Join, Elmo, Rosita and more Sesame Street friends as they sing about a special part of their family.
Kids Share Their Favorite Snacks with Their Grandparents by HiHo Kids
Watch this endearing video if you want a good laugh! Grandparents have to try their grandkiddo's favorite snacks—even if the snacks are super weird. What food can your kids share with their grandparents? Maybe they can share their favorite recipes in an email or letter.
Activity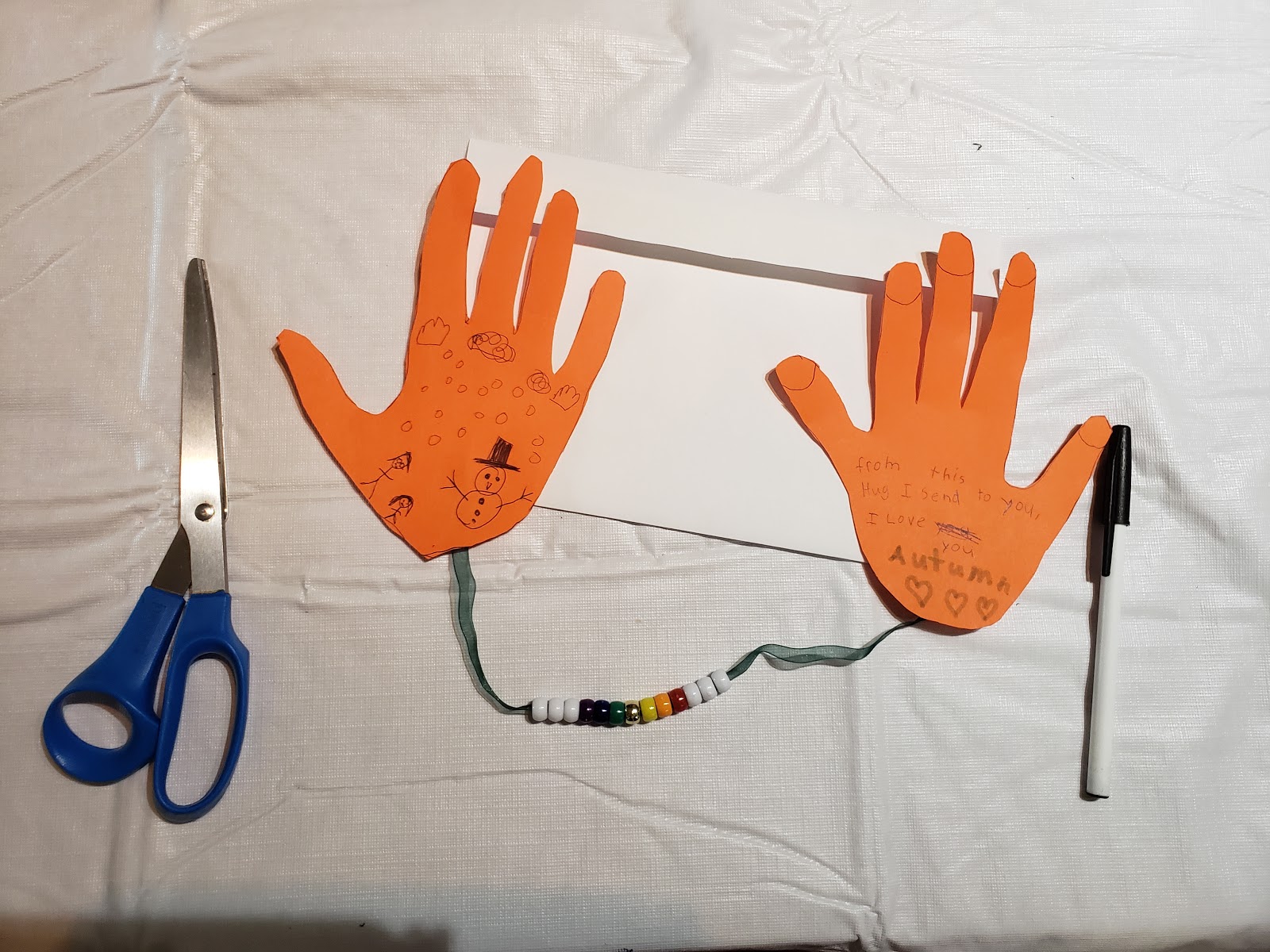 Make a hug card for a grandparent
Grab a piece of cardstock, any color.
Trace around your child's hands with a pencil.
Cut the hands out of the cardstock.
Connect the hands with a string, ribbon, piece of cloth or length of paper.
Send your creation in the mail or deliver it in person!
My granddaughter made the craft above with a ribbon and beads. She added a message to the hands. (She also decided how to set up the photo shoot and took the picture.)
For some activity ideas from a grandparent's perspective, check out "15 Ways to Be Awesome Long Distance Grandparents" at Adventures in NanaLand.