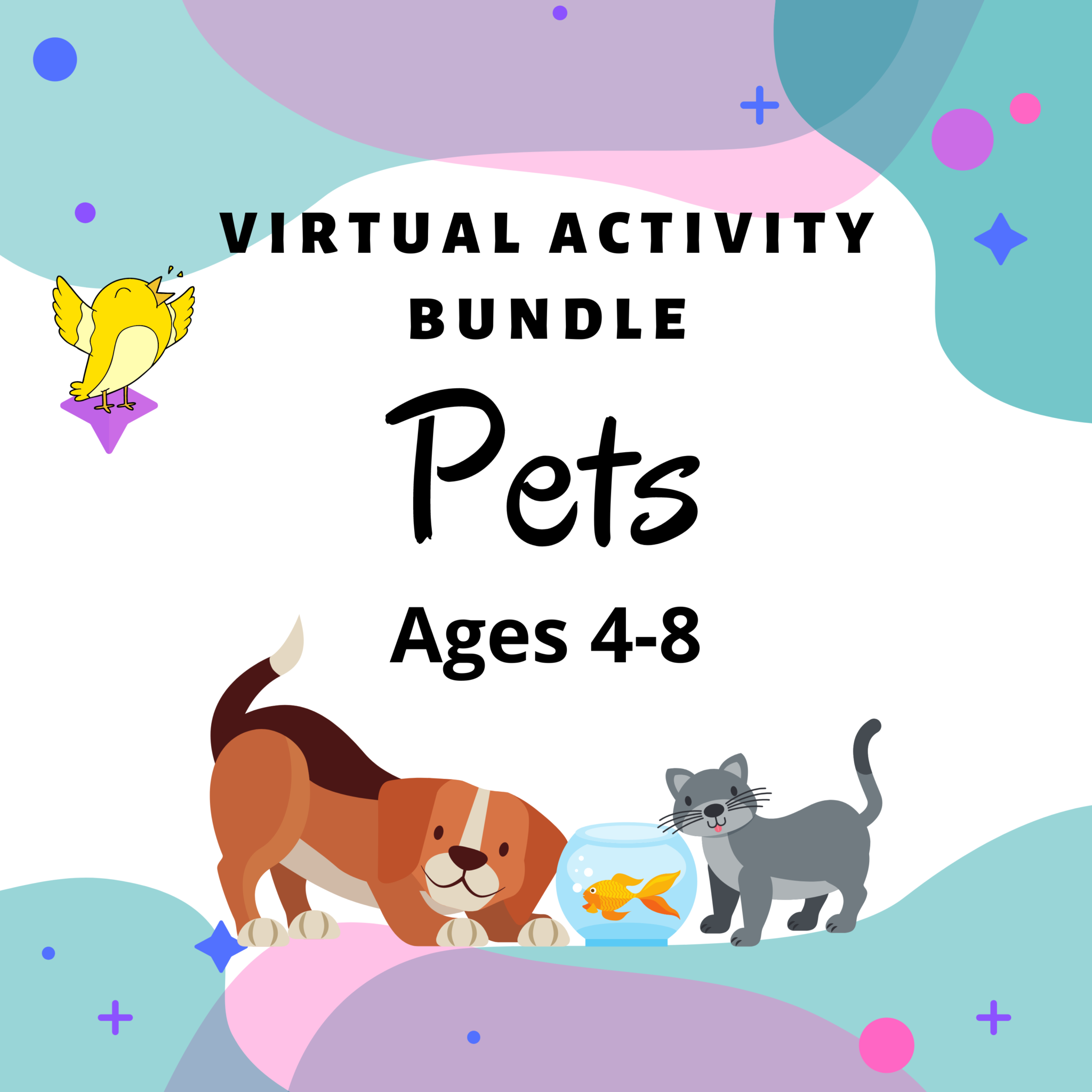 One of my sons has a snake for a pet. (I'm not a fan of snakes!) Fortunately my son is all grown up, so he and his snake don't live with me. My other son has raised ferrets and kittens. But personally, I'm a dog fan. My children grew up playing with and taking care of dogs, learning responsibility along the way. There are lots of animals that make good pets—you can explore some pet choices by checking out the resources and activities below.
Books
Fiction
"Max Explains Everything: Puppy Expert" by Stacy McAnulty
Young Max shares his hard-earned expertise about obtaining and training a new puppy.
"The Night Before the New Pet" by Natasha Wing
It's the night before the adoption of a puppy, and the whole family can hardly wait. Everyone is getting ready: they buy treats, set up a crate and discuss what to name their new pet.
"How Much Is That Doggie in the Window" by Iza Trapani
A little boy tries to save his money for a puppy but spends it on his family instead. How will he ever afford the doggie in the window?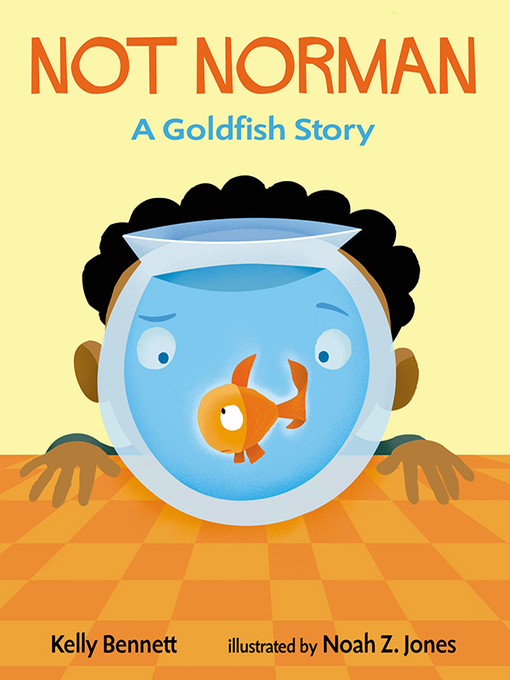 "Not Norman: A Goldfish Story" by Kelly Bennett
Norman the goldfish isn't what this little boy had in mind. He wanted a different kind of pet—one that could run and catch, or chase string and climb trees, a soft furry pet to sleep on his bed at night. But when he tries to trade Norman for a "good pet," he discovers that Norman is a better pet than he thought.
"What Pet Should I Get?" by Dr. Seuss
A boy and his sister enter a pet store to choose a pet. There are so many choices and they can only choose one.
Nonfiction
"Why Do Puppies Do That? Real Things Kids Love to Know" by Seymour Simon
Whether your family is about to get a puppy, or starting to think about it, this book is full of fascinating information in a  conversational tone, with informative text and stand-out illustrations.
"Hedgehogs" by Paula M. Wilson
Readers will get information to help them decide if a hedgehog is the right pet for them as well as the how-tos of caring for hedgehogs.
"Let's Hear It for Labrador Retrievers" by Piper Welsh
The Labrador, with its even temperament and good natured attitude, is the perfect dog to be around young children.
"Kittens" by Colleen Sexton
Learn about kittens; what they are like at birth, what they eat and how they play.
Music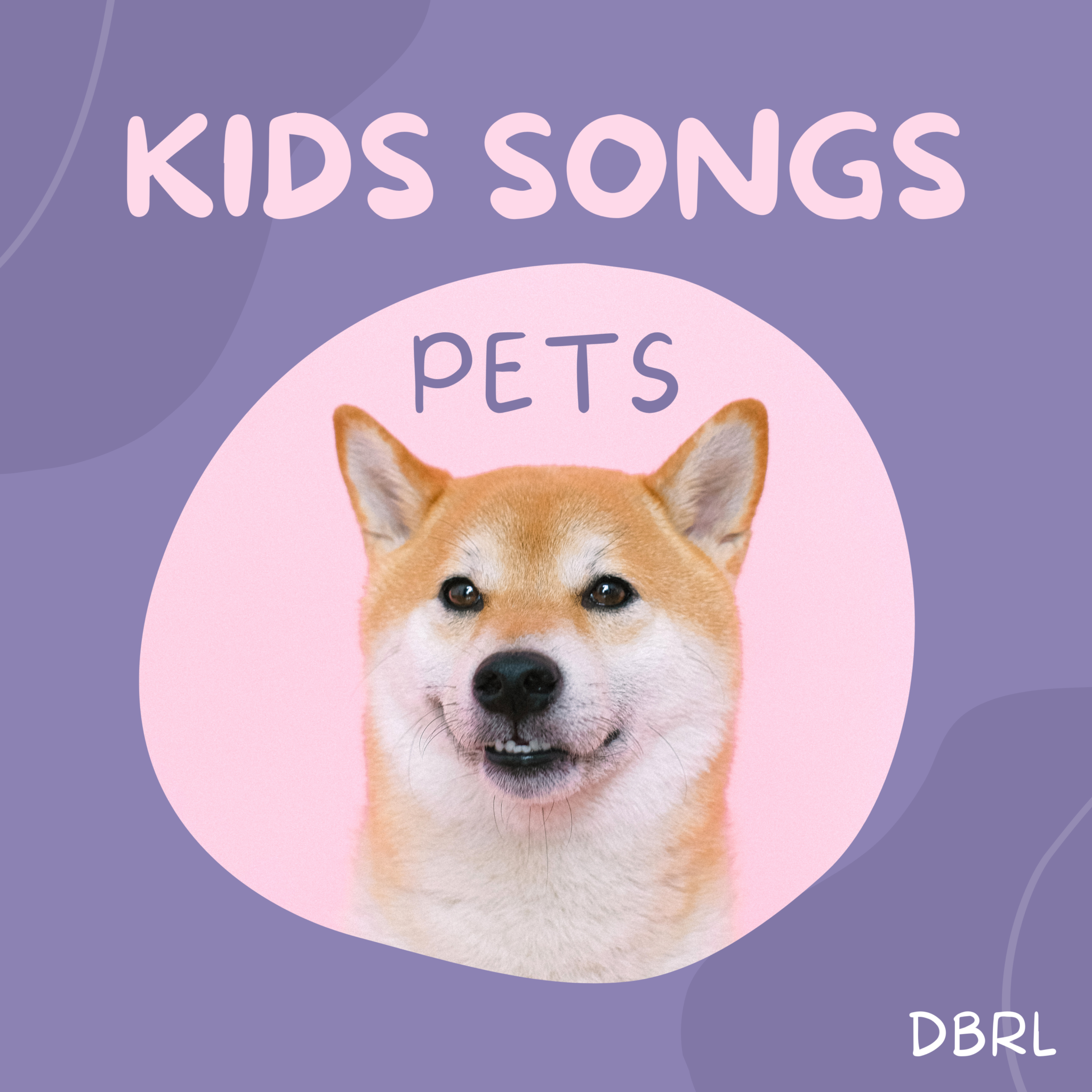 Songs About Pets
I created a playlist in Freegal called for you, all about pets!
Freegal has an album called "Listen & Learn – Pets – Why Our Pets Do What They Do" by Fun Teachers.
Videos
To access these videos, go to the Tumblebooks database and log in using your DBRL library card information. Type the video's titles into the TumbleSearch bar.
"Caillou and Gilbert" by Joceline Sanschagrin.
Caillou has nobody to play with, so he recruits Gilbert his cat. But the cat doesn't like people games. Can Caillou find some cat games?
"Pets 101: Hamsters"
Cute, fuzzy and small enough to fit in your pocket, the hamster makes a great first pet.
The Bunny
A rabbit could be a pet! Check out the DBRL Music and Movement video where you get to be a bunny with our DBRL librarians!
Baby Bumblebee
Sing along with the DBRL staff about bringing home a baby bumblebee.
My Dog Rags: Storytime Song from Jbrary
The Jbrary duo teach you a really cute song about a dog named Rags.
I Have a Pet by Super Simple Songs
What kind of pet do you have? Act out all kids of pets in this song.
Activities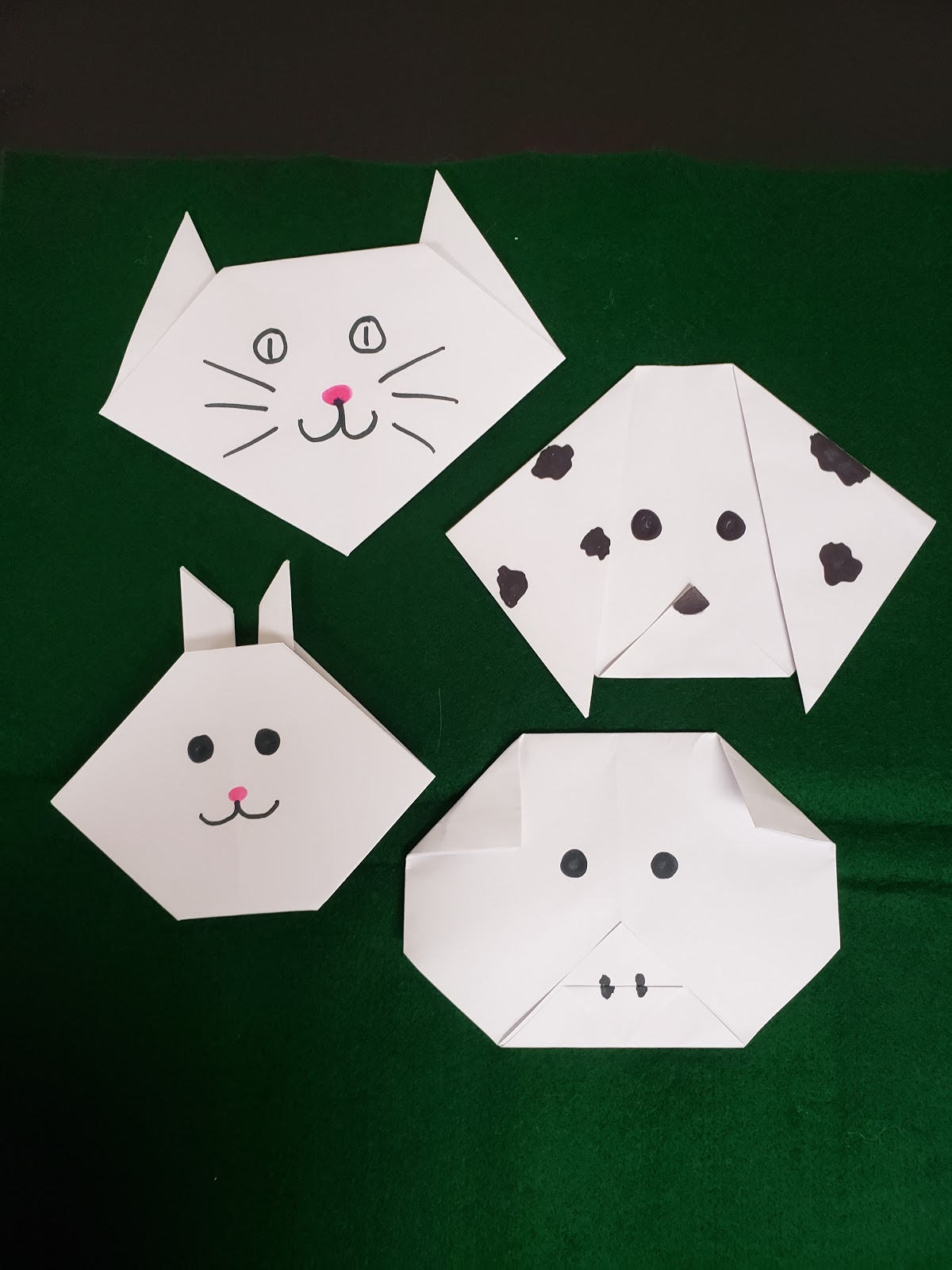 Kidskube gives step-by-step instructions for folding a cat, a dog, a rabbit and a pig. You will need squares of paper, google eyes (optional), glue and markers or crayons. I decided to just use markers to make the eyes. I used white paper for all my animals and decorated my dog with spots.
Back in March of 2020, Jessica wrote a post called "Resources We Love: Frugal Fun for Boys and Girls" The website she discusses includes instructions for making pets out of LEGO. The page includes step-by-step instructions for a goldfish and links to instructions for dogs, cats, a lizard and guinea pigs. The ads make it hard to find the instructions, but if your family are LEGO fans, it's worth the trouble.
Extras