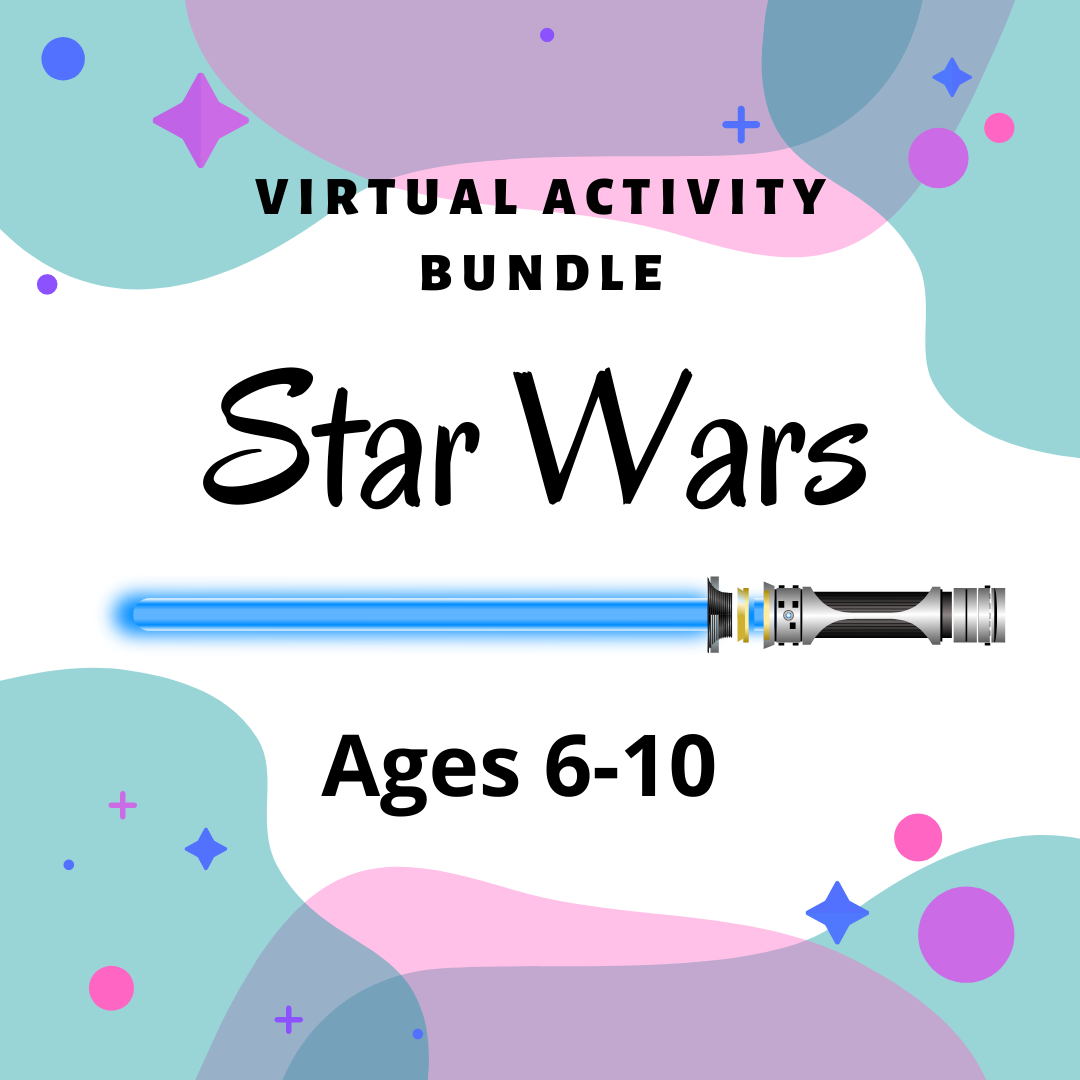 From a library not so far, far, away, I bring you the Star Wars Virtual Activity Bundle! Star Wars is a fandom that is as vast as the galaxy itself. I love just about everything Star Wars has to offer—from amazingly independent Princess Leia, fierce but cuddly Chewbacca, to the adorable Porgs. But don't get me started on my obsession with "The Child" (aka Baby Yoda)! Below you will find Star Wars books, songs and crafts for kids 6-10, but really anyone can have fun with this list!
Books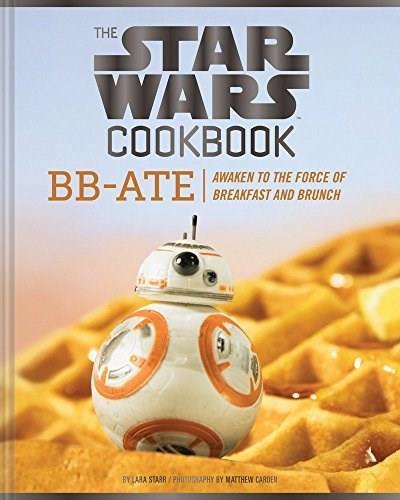 "The Star Wars Cookbook–BB-Ate: Awaken to the Force of Breakfast and Brunch" by Lara Starr
Awaken your inner Force with 29 intergalactic breakfast recipes. Fuel up with Hans Soloatmeal, battle hunger with Admiral Ackbars and so much more! This book has so many great recipes. I can't wait to try the C-3POat Pancakes.
If you really feel ambitious, you can use a squirt bottle to make shapes like I did.
"The Strange Case of Origami Yoda" by Tom Angleberger
This is the first in a series of Star Wars origami books by Tom Angleberger. Each book has a hilarious pun filled name like Darth Paper and Princess Labelmaker. If you are a "Diary of a Wimpy Kid" fan, you'll want to check this one out too!
"A New Hope Read-Along Storybook" Lucasfilm Press
This book has everything–an intro from C-3PO himself, music and sound effects. You can read it to yourself, but it's a blast when you listen to the full cast read it to you!
Music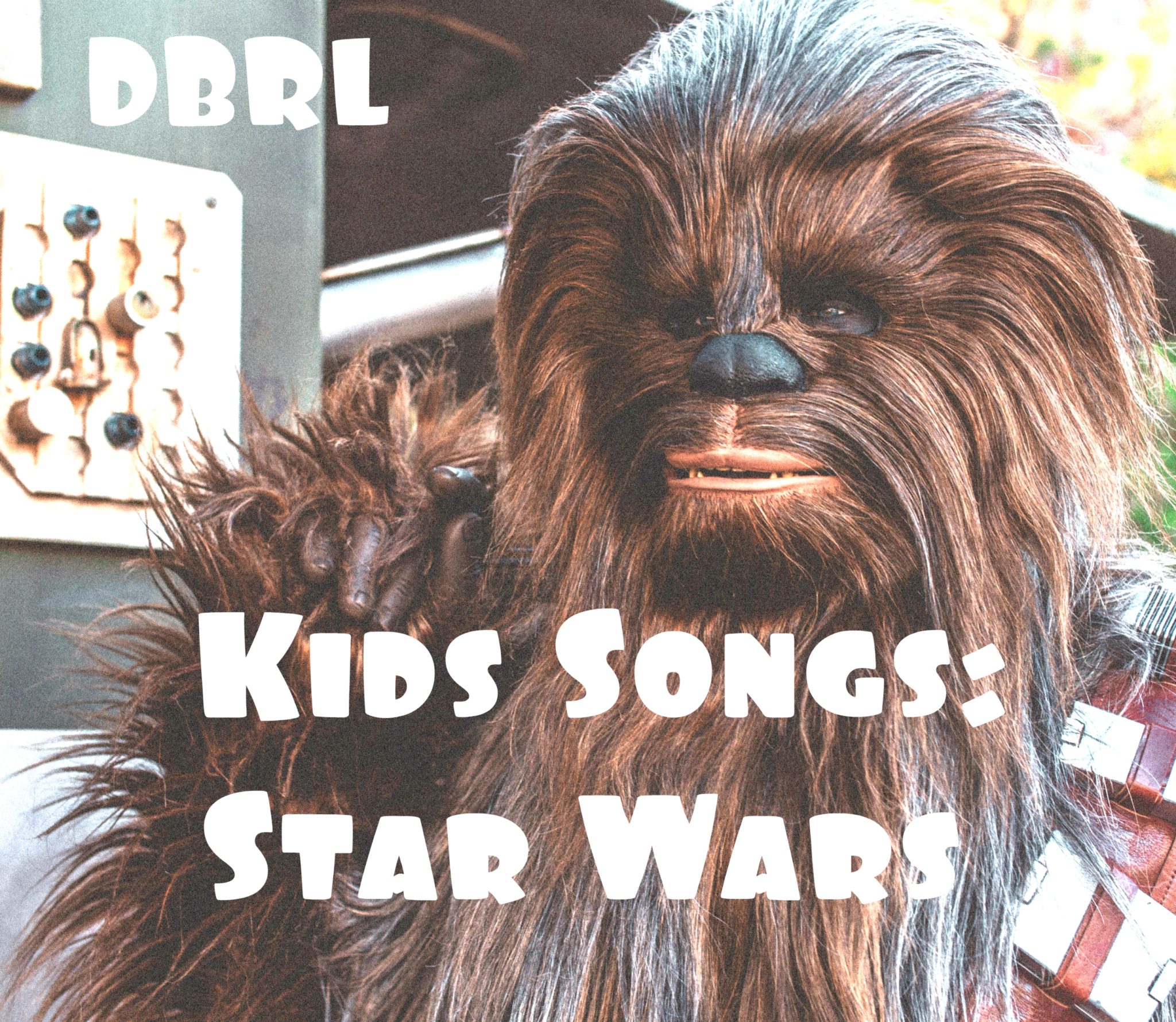 Star Wars is hardly Star Wars without the music! Thanks to composer John Williams, we have an awesome score that provides the iconic soundtrack to this universe. I'm sure you'll love this playlist as much as I do. I couldn't help myself and had to include some funky songs that sample quotes from the movies, and, of course, I HAD to put Weird Al on there.
Videos
Is Light Speed Possible (2 minutes)
The folks at Georgia Tech put together a great article about some of the real science in Star Wars. The full article is pretty lengthy, but this two minute video does a great job of explaining what we would need to "Punch it" or go to lightspeed!
The Child (1.5 minutes)
Watch the stop motion video I recently made featuring Baby Yoda, of course!
Activities
Star Wars Stop Motion Video
I made the above short video, "The Child," using Stop Motion Studio for Apple and Android devices. The video was made with a paid version ($4.99), but you can download the app and have basic functions for free. Using some polymer clay and some backdrops, I was able to create a fun little scene.
To create your own video, here are some tips and tricks to help you get started.
Step 1: Gather your materials: backgrounds, figures and props
Step 2: Make a plan and set the scene. Will there be more than one?
Step 3: Take a minimum of 30 images per scene and at least 3 images per movement. This makes the action less jerky. The more images you take, the more you have to work with!
"The Child" Drawing
Here is your bonus activity. Pretty much all of my papers are covered in doodles of my favorite little green guy, and now you can draw him too!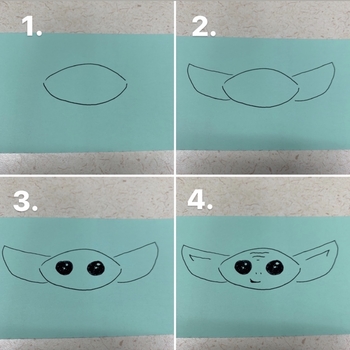 How to draw "The Child"
Draw a football shape.
Add some really big ears.
Make really gigantic eyes!
Lastly, make some wrinkles and a smile.
This is the way.